Greenpeace India faces 'new investigation'
03 Jun 2015, 04:18 pm Print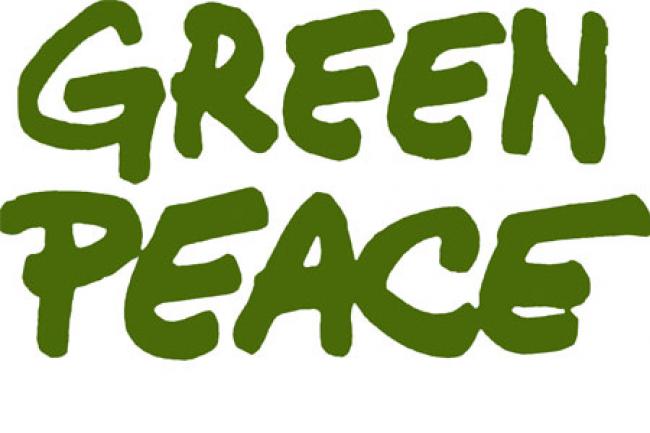 New Delhi, June 3 (JEN) The Greenpeace India on Wednesday said its registered office has been inspected by authorities in Chennai who are investigating the organisation's society status.
Greenpeace alleged that the move was orchestrated by those who are frustrated by Greenpeace India's resilience and are searching for new ways to shut it down.

During a quickly scheduled visit at 11.30 this morning, a team of investigators from the Tamil Nadu state government entered the Greenpeace India office.

They refused to submit their request in writing, but verbally confirmed that they were looking into the organisation's society status - the legal basis on which Greenpeace operates in India. The investigation is ongoing.

Greenpeace India programme director Divya Raghunandan said:"Greenpeace India has turned out to be stronger than the MHA expected. As a result, the bureaucrats in Delhi are searching desperately for new ways to shut us down. This latest move is quite obviously a response to the High Court decision last week in which the judge allowed us to use our bank accounts. We refuse to be intimidated, and we will cooperate fully with this investigation, as we have done throughout."

Greenpeace India also revealed that it has been summoned to a tax hearing on June 12, for which its accountants have been told to prepare for a large tax bill.

Greenpeace India is a charity, and thus should be exempt from most taxes. But the government has chosen to retrospectively remove its tax exemption on a number of items.

The tax bill for the year 2012-2013 is expected to reach around Rs 3 crore, which would represent most of Greenpeace India's operational budget for the next few months.

The effect of this, therefore, would be similar to the government's previous attempt to freeze Greenpeace India's domestic accounts.

Raghunandan said: "This week our society status is under investigation, next week we will face a huge tax bill. The pattern here is so obvious it is frankly embarrassing for the government. It is using the bureaucracy to strangle us because of our successful campaigns, to protect our forests from mining especially those that call for cleaner air in our cities and greater transparency from coal companies."

"Our response to this is simple. We will continue to campaign against air pollution and for a cleaner environment for all Indians. These arbitrary attacks have only made us more determined to win our campaigns. Our public support is growing by the day, and we are deeply grateful to everyone who has sent us a positive message over the past few weeks," he said.