Like a banyan tree
02 Dec 2015, 10:42 am Print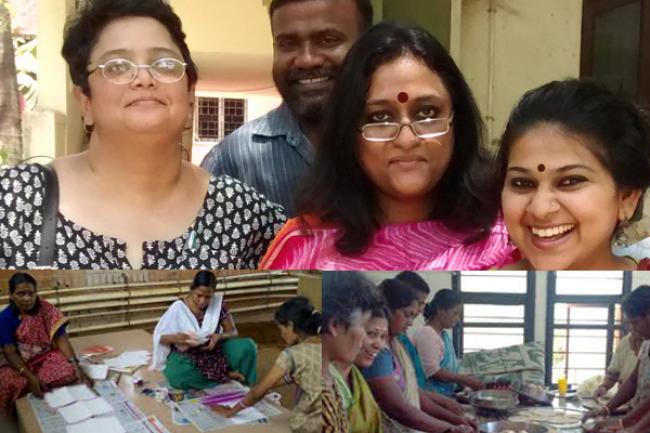 Vandana Gopikumar and her organization, 'The Banyan', help those dealing with homelessness, mental illness and poverty. SPAN magazine writer Michael Gallant meets Gopikumar to discuss her ideas and work field
Whether they live on the streets of San Francisco, New Delhi or anywhere else in the world, homeless and mentally ill people can be among the most vulnerable members of society. That's a problem Vandana Gopikumar works hard to fix.
Gopikumar is the co-founder of ,The Banyan', a Chennai-based organization that offers comprehensive aid for poor and homeless people living with mental illness.
Founded in 1993, the organization has touched the lives of thousands of homeless women dealing with mental health issues, while The Banyan's youth-oriented outreach programs have helped hundreds of children.
Two decades ago, Gopikumar was selected to participate in an International Visitor Leadership Program (IVLP) exchange trip, sponsored by the U.S. Department of State, which focused on the development of non-governmental organizations like hers.
Excerpts from an interview
What inspired you to start The Banyan?
During my college days, my friend, who then went on to become my partner in founding The Banyan, and I had a chance encounter with a woman who was homeless and extremely distressed. She was similar to us in age, and we were struck by how different our life trajectories were. While we had the freedom and luxury of dreaming big and endless choices, she seemed trapped, stuck and unable to free herself from a cycle of distress, trauma and pain. In combination with this, I felt the need to be entrepreneurial, to start something new, and the excitement of taking on a challenge with my friend was exciting.
Why did you choose the name "Banyan?"
The banyan tree, indigenous to India, has long been associated with being a safe haven, shelter and open space accessible to all. It is with this same philosophy, of wanting to be open and accepting, and wanting to reach out, that the name was chosen.
What's one of the most valuable things you learned during your travels?
That suffering, loss and resilience are universal concepts. Only the extent varies. I saw that homelessness in the US was as bad as in India, and the extent of mental health issues was also similar. What was different was the nature of responses to these problems and the extent of societal engagement.
Structural barriers that are pronounced in India weren't so in the US. There seemed to be a greater sense of balance and equity, as a result of which human life felt more valued. Many inequities in India are somewhat accepted, which widens the chasm between the privileged and those who live experiencing scarcity. On the other hand, family structures, particularly in rural India, seemed stronger than in the US. As a result, the dominant trend was to support people with different abilities, or the elderly, in their homes, or in other non-institutional settings.
Did the exchange programme have a significant impact on how you lead The Banyan?
I first felt the need to adopt a trans-disciplinary approach to our work during the exchange. Mental health isn't a health issue alone; it's also a deprivation, inequity, discrimination and structural violence issue. Thus, the responses have to be equally robust, particularly in a country like India.
Why is that?
I feel we work under difficult circumstances in India, in terms of the diversity of language, culture and identity. The uniformity in the US, in some ways, meant greater equity and sameness. Problems seemed less persistent in nature, even if they were complex. Also, I felt that social innovations were far more valued in the US. But things have changed since then. The Indian government and the corporate sector are now opening up to welcome civil society organizations that are doing development work.
(Courtesy SPAN magazine)