Rights
Human Rights/Free Speech/Media
Returning Afghan refugees complaint of mistreatment by Iran security forces
Just Earth News | @justearthnews | 06 Nov 2023, 06:17 am Print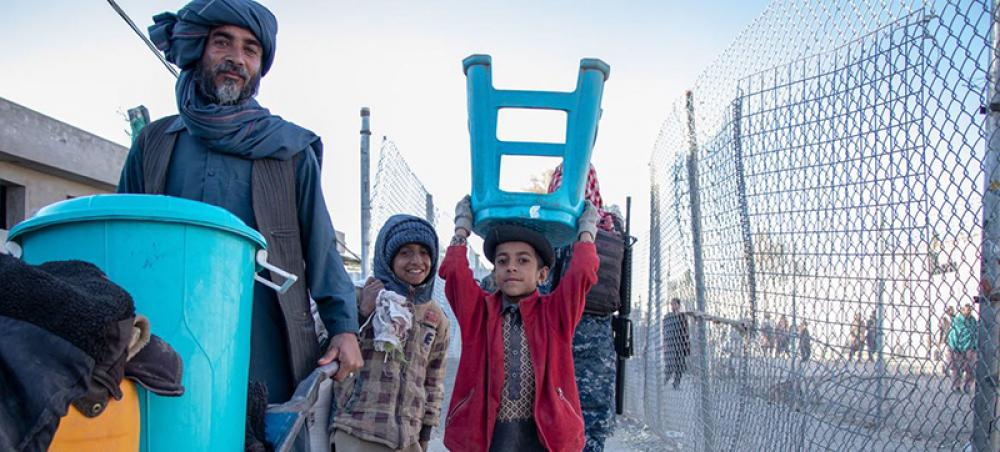 Afghanistan
A displaced family carries their belongings in Kandahar, Afghanistan. Photo Courtesy: UNOCHA/Sayed Habib Bidel
Several Afghan refugees, who have returned to the country from Iran, have complained of mistreatment by the country's military.
In addition to physical torture, the verbal abuse of the Iranian military has further injured them psychologically, according to the returnees, reports Tolo News.
Meanwhile, officials of Nimroz province told the news portal that in the last two months, out of 120,000 returned refugees from Iran, 90% of them were forcibly deported.
"We wanted to go to work when they deported us, they sent us back to the camp, where there was no food and no water and also they were cursing and beating refugees," Waisuddin, a returnee from Iran, told Tolo News.
"Those whose passports were expired were also deported," Zekrullah, a returnee from Iran, told the news portal.
Fardin, a returnee from Iran, said the police arrested them and took to camps.