Pakistan witnesses rise in sexual crimes against children, ranks third in online child abuse
Just Earth News | @justearthnews | 18 Apr 2023, 10:48 am Print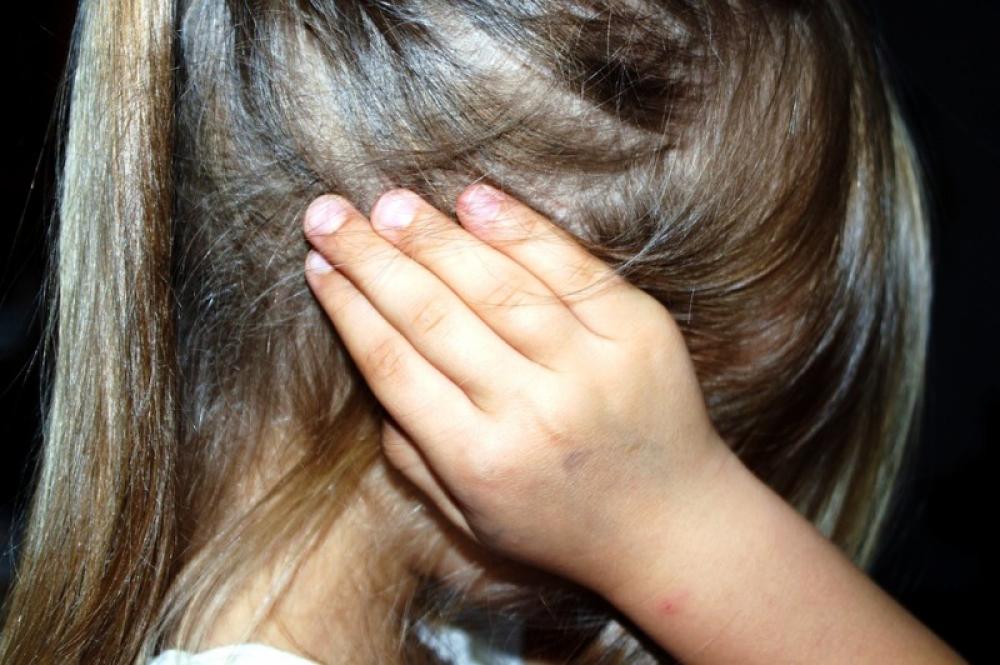 Representative image/ credit: Pixabay
Islamabad/JEN: Amidst multiple crises, Pakistan has criminally neglected its children which has led to a rise in sexual abuse of children across the country, data published by NGO revealed.
Pakistan ranks third in online child abuse. Rapes and other abuses have witnessed an increase of 33 per cent in 2022.
Last year, according to Sahil, an NGO working to prevent sexual violence against children, 4253 children were subjected to sexual and other violence across Pakistan--almost 12 cases a day, a horrendous figure for any country.
More shocking is the fact that the majority of children abused are girls. Most vulnerable children fall in the age group of 6 and 15 years and the majority of them fall victim to relatives or known persons.
Such abuses have triggered a wave of mental health issues among abused young children. These children, as they grow up, remain affected by anxiety, depression and loss of self-respect, an epidemic least cared for in Pakistan.
The horror of child sexual abuse has multiplied with the proliferation of social media sites and the dark web where child pornography is peddled with impunity.
The children abused online remain in the same age group as physically abused ones--nine to 13.
The Federal Investigation Agency (FIA), tasked to check such crimes, has recorded over two million cases of child exploitation imagery uploaded onto the internet.
The cases, however, remained quite low--403 in the last four years. Since 2018, only 124 individuals have been arrested and charged with various offences related to child abuse.
The Human Rights Commission of Pakistan, in its fact-finding report on the child pornography scandal in Kasur in 2015, pointed out that such horrendous cases remain under-reported for two reasons: (i) the social stigma attached to such incidents; and (ii) the atrocious behaviour of the police with those who reported it in a timely manner.
The Kasur scandal witnessed over 400 videos of nearly 280 children being forced into pornography surfacing in the public domain.
Even though there has been lamentable reporting of abuse, the number of such cases has been rising rapidly. In 2018, only one complaint was received from a guardian; 19 complaints were then received in 2019, 83 in 2020, 113 in 2021 and 187 in 2022.
The rise in child pornography images posted on the site has seen a dramatic rise in recent years.
According to the US-based National Centre for Missing and Exploited Children, there were 16.9 million reports in 2019; 21.7 million in 2020; and 29.3 million in 2021.
This increase has made Pakistan the country ranked third on the international list of such cases.
There is little concern in Pakistan about such cases except when incidents spark media attention.
The hue and cry over such incidents often die soon enough, leaving children, both boys and girls, extremely vulnerable to exploitation. Young boys are often exploited in madrasas but rarely do these cases come to light. Girls are extremely vulnerable at home.
Since most of the victims are young, they are unable to report crimes against them; their families hesitate to do so because of shame and stigma. Even in public institutions like schools, such crimes remain hidden or ignored.
Behind all these figures and statements lies the tragic tale of abused children growing up with no closure to their trauma. The number of such boys and girls would number millions, creating a vast community of pain, anger and helplessness.
Psychiatrists have disclosed that abused children experience a toxic amount of stress, and a constant high level of stress and such trauma affects the growing structure of a child's brain.
The impact is severe and includes antisocial behaviour, sadness, identity uncertainty, low self-esteem, and other emotional difficulties.
Their ultimate tragedy, however, is to live in a country where fewer people get punished for such crimes and therefore have to live with a country full of paedophiles, sexual abusers and perverts.