Economy
World / Countries / MNCs
China to increase defence budget by 7.2 pct
Just Earth News | @justearthnews | 05 Mar 2023, 07:24 am Print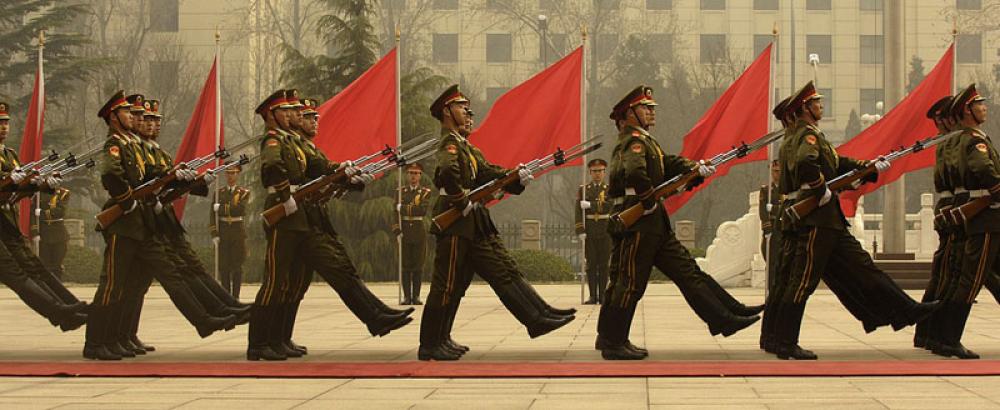 Beijing: China on Sunday announced the draft budget where the country said it will increase the annual defence budget by 7.2 percent.
Analysts told Global Times that the figure marks a reasonable and restrained boost amid military spending sprees by many other countries around the world in light of global security tensions.
It marks that China maintains a single-digit growth for defense budget for the eighth consecutive year since 2016, and a steadily increasing pace since the start of the COVID-19 epidemic in 2020. The growth rate was 6.6 percent in 2020, 6.8 percent in 2021 and 7.1 percent in 2022.
Experts told the newspaper that the defense budget boost is reasonable due to the country's military modernization roadmap, the growing security threats in the world, as well as further optimized COVID-19 policies that encourage economic growth as well as more military diplomatic activities.
A 7.2 percent increase in defense budget means only a 0.1 percentage point higher compared with last year, and it is not high at all taking China's national defense needs and economic development into account, Song Zhongping, a Chinese military expert and TV commentator, told the Global Times on Sunday.
China's GDP growth rate in 2022 was 3 percent, so the defense budget growth is set to be restrained and reasonable, Song said.
China has set its GDP growth target at about 5 percent for 2023.