LIVE BLOG: Day Two - Russia Invades Ukraine
Just Earth News | @justearthnews | 24 Feb 2022, 10:50 pm Print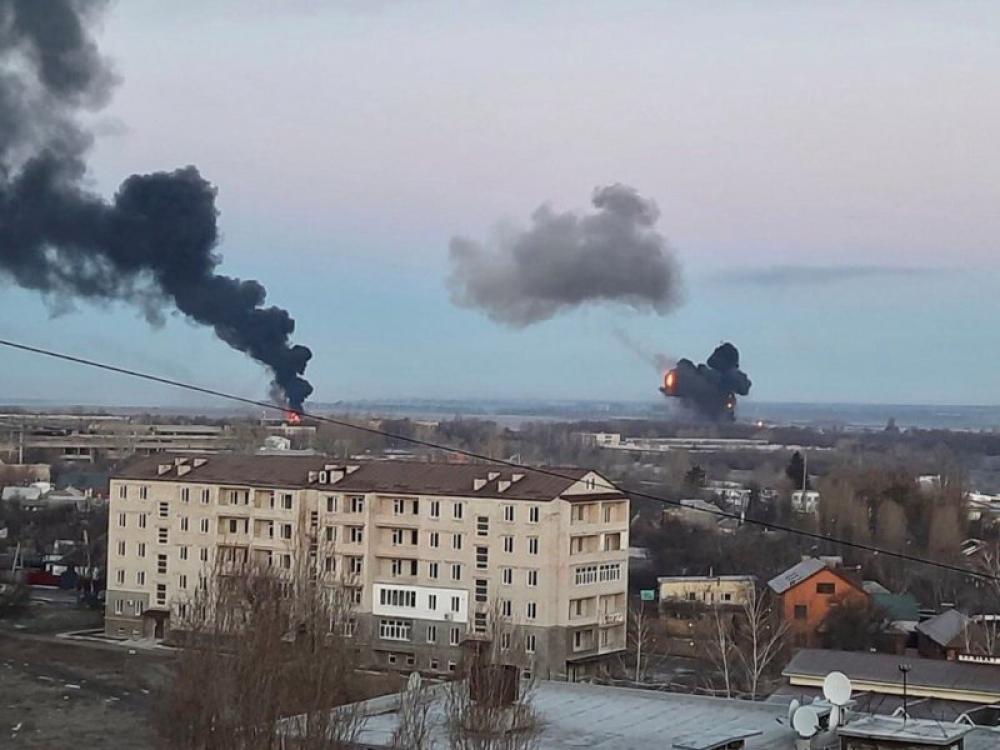 Defying the Western appeals and triggering their outrage, Russian President Vladimir Putin on Thursday invaded Ukraine. While he urged the Ukrainian forces to lay down their arms, Russia is bombarding Ukraine, including capital Kyiv. Russia claimed it destroyed 83 land-based Ukrainian targets while casualties are rising.
LIVE
Updates

Ukraine claims over 1000 Russian soldiers killed on Day 2 as Putin calls to remove Kyiv leadership
25 Feb 2022, 09:58 am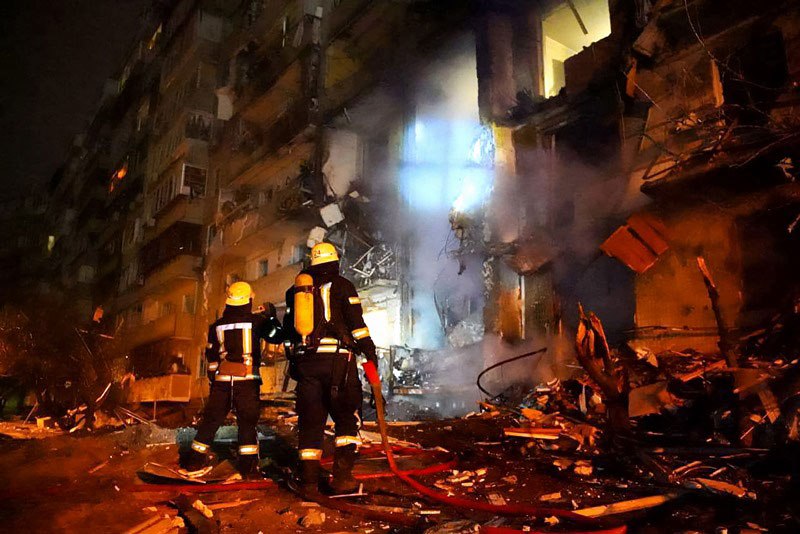 Image: UNI
Ukraine's Defence Ministry has claimed to have killed at least 1,000 Russian troops during the invasion, saying that "Russia has not suffered so many casualties during the fighting in any of its armed conflicts since its inception."
As Ukrainian forces fought off Russian army on Friday after Putin's troops invaded the capital Kyiv, Ukraine's President Volodymyr Zelensky accused Moscow of targeting civilians and called for more international sanctions battling the biggest attack on a European state since World War II.
Russian forces took the air route first to attack the outskirts of Kyiv on Thursday.
On Friday, Russian troops entered the northern districts of the Ukrainian capital in a desperate bid to capture Kyiv as the besieged government of Ukraine urged citizens to make Molotov cocktails and defend the city.
Pedestrians could be seen running for safety as small arms fire and explosions erupted in the Obolonsky district in Kyiv's north.
Larger blasts could be heard in the city centre, where residents spent their first night under curfew and the sounds of bombing, said reports.
Ukrainian President Volodymyr Zelensky has vowed to stay in Kyiv as his troops battled Russian invaders.
"(The) enemy has marked me down as the number one target. My family is the number two target. I will stay in the capital. My family is also in Ukraine," Zelensky had said in a video message.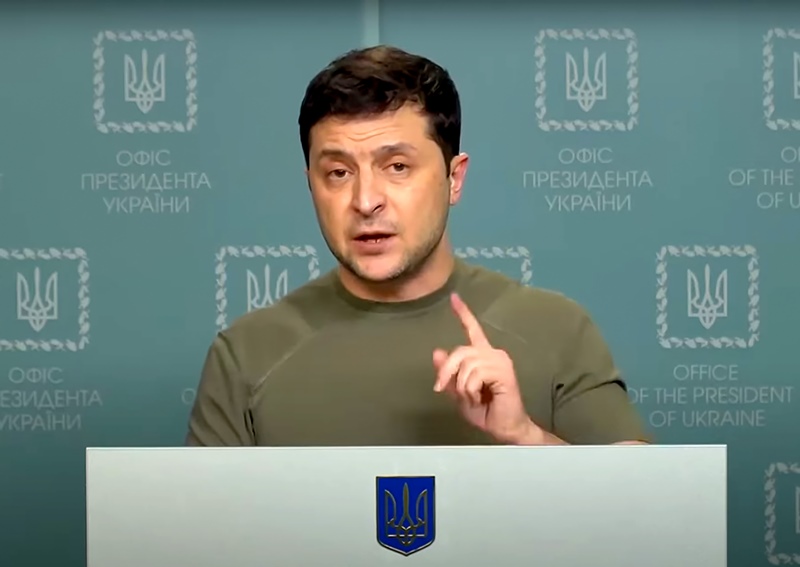 Image: UNI
Later he suggested to Russian President Vladimir Putin that they sit down at the negotiation table.
"I would like to address the president of Russia once again ... let us sit down at the negotiation table to stop people dying," Zelenskyy said in a video address that was published on his Telegram channel.
However, Russian President Vladimir Putin called on the Ukrainian army to remove leadership in Kyiv, while Russia's Foreign Minister Sergei Lavrov on Friday said Moscow wants to "free Ukraine from oppression".
"Putin took the decision to conduct a special military operation to demilitarise and de-Nazify Ukraine," Lavrov said at a press conference in Moscow.
Russian forces claimed to have taken control of a vital canal for supply water to Moscow-annexed Crimea, which has been suffering from shortages for the past eight years.
Formula One cancels 2022 Russian Grand Prix following country's Ukraine invasion
25 Feb 2022, 06:05 am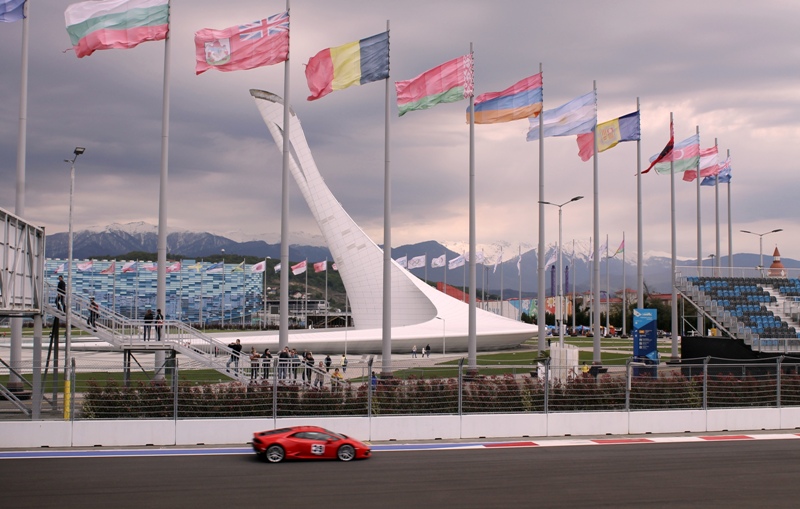 File image: Sergei Kazantsev/Wikimedia Commons
Formula One 2022 Russian Grand Prix, which was scheduled to be held on Sept 25 in Sochi's Olympic Park, has been cancelled following Russia's full-scale invasion of Ukraine.
Releasing a statement on Friday, Formula One said "it is impossible to hold the Russian Grand Prix in the current circumstances."
"We are watching the developments in Ukraine with sadness and shock and hope for a swift and peaceful resolution to the present situation," the Formula 1 statement read.
UN rights office condemns Moscow's crackdown on anti-war protesters in Russia
25 Feb 2022, 05:20 am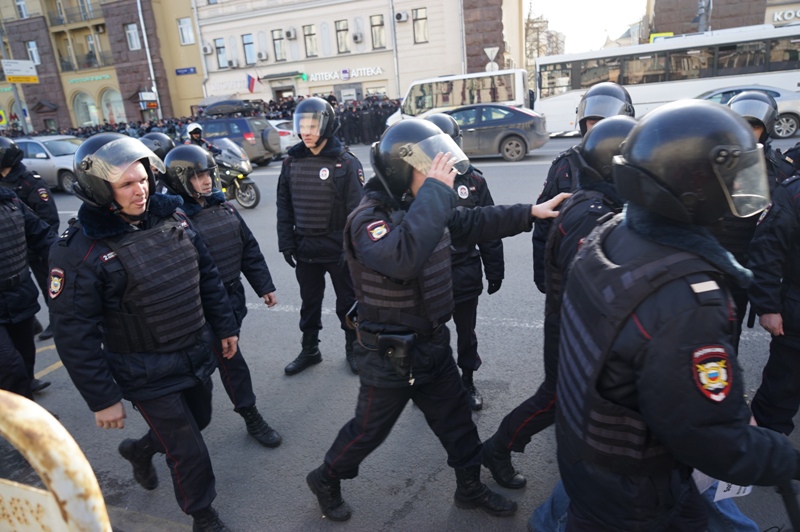 File image: Nataliya Demina/Wikimedia Commons
The UN human rights office has condemned the arrests of more than 1,800 anti-war protesters in Russia.
Talking to reports in Geneva, UN rights office spokeswoman Ravina Shamdasani said, "Arresting individuals for exercising their rights to freedom of expression or a peaceful assembly constitutes an arbitrary deprivation of liberty."
The UN rights office has demanded immediate release of the protesters who have been arrested across Russia for demonstrating against the Russian invasion of Ukraine.
More than 1,830 anti-war protesters were detained by police in 60 cities throughout Russia on Thursday evening, according to local media reports.
UN High Commissioner for Human Rights Michelle Bachelet on Thursday said she was deeply alarmed about the "Russian Federation's military attack against Ukraine."
"This military action clearly violates international law and puts at risk countless civilian lives. It must be immediately halted," she added.
The Kremlin said that people who are against Russia's invasion of Ukraine "do not have the right to organize protest actions" without seeking permission first.
Under Russian law, large demonstrations require protesters apply for a permit, which has to be submitted no more than 15 but no less than 10 days before the event.
Ukraine hands over 18,000 weapons to reservists in Kyiv region as Ukrainian men from 18-60 banned from leaving country
25 Feb 2022, 03:54 am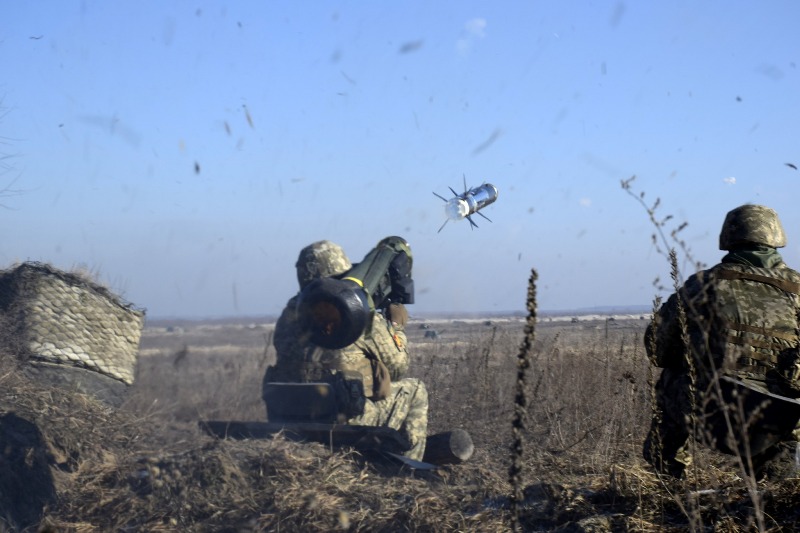 Ukraine's government has distributed some 18,000 guns and ammunition to reservists in the Kyiv region alone since Russia had started the invasion early Thursday, according to Ukrainian authorities.
Ukrainian defense minister Oleksiy Reznikov and chief of staff for the Armed Forces, Valeriy Zaluzhniy, in a joint statement said there were more modern weapons and other resources coming from the country's partners.
Ukrainian President Volodymyr Zelensky Thursday ordered a broad-based general military mobilization, including in the capital, Kyiv, and all Ukraine's major cities.
Zelenskyy Thursday said the country will give weapons to anyone who wants to defend Ukraine from Russian aggression.
"We will give weapons to anyone who wants to defend the country. Be ready to support Ukraine in the squares of our cities," Zelenskyy tweeted.
In another tweet, the Ukrainian President said, "We will lift sanctions on all citizens of Ukraine who are ready to defend our country as part of territorial defense with weapons in hands."
The country has already imposed a ban on all male citizens from 18 to 60 years old leaving the country, according to the State Border Guard Service.
The mobilization also instructed the "conscription of conscripts, reservists for military service, their delivery to military units and institutions of the Armed Forces of Ukraine" and other state security services.
UEFA moves Champions League final from Russia to France
25 Feb 2022, 03:32 am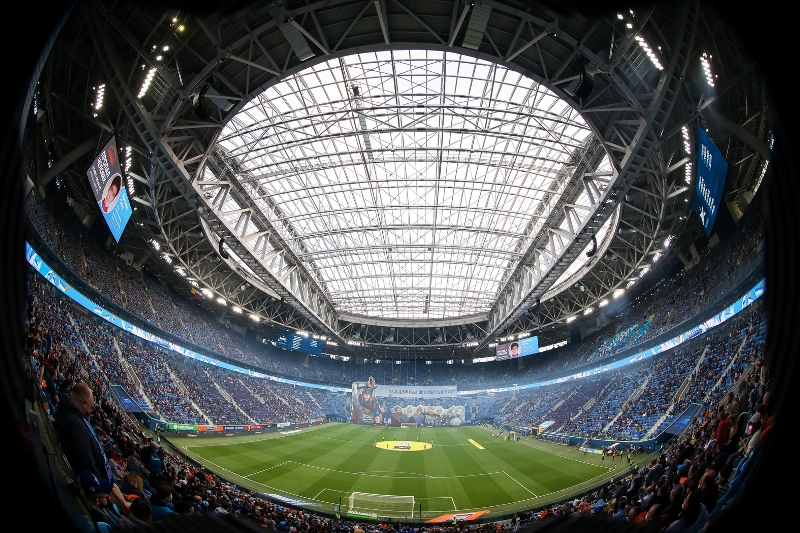 File photo: Vyacheslav Yevdokimov/Wikimedia Commons
The Union of European Football Associations (UEFA) has declared to move its flagship soccer match, the UEFA Champions League final, from Russia's St. Petersburg to Paris in France due to the deteriorating crisis in Ukraine.
After holding an "extraordinary meeting following the grave escalation of the security situation in Europe" on Friday, the UEFA Executive Committee decided to relocate the final of the 2021-22 UEFA Men's Champions League from Saint Petersburg to Stade de France in Saint-Denis.

"The game will be played as initially scheduled on Saturday 28 May at 21:00 CET (20:00 GMT)," according to a statement released by the UEFA.
"Together with the French government, UEFA will fully support multi-stakeholder efforts to ensure the provision of rescue for football players and their families in Ukraine who face dire human suffering, destruction and displacement," the UEFA said in the statement.
"At today's meeting, the UEFA Executive Committee also decided that Russian and Ukrainian clubs and national teams competing in UEFA competitions will be required to play their home matches at neutral venues until further notice," the statement read.
Ukrainian military chief says his troops resisting Russian advance from north
25 Feb 2022, 02:51 am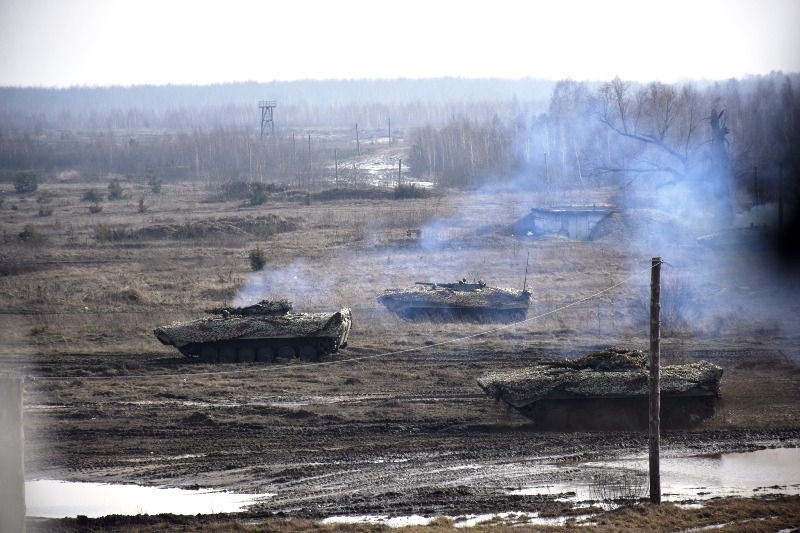 The Ukrainian military chief Valerii Zaluzhnyi said Friday that the country's troops were successfully resisting Russian forces advancing from the north, and they had been able to repel the breakthrough of the Russian army in the Chernihiv area north of the capital, Kyiv.
Zaluzhnyi said Russian military vehicles were forced to retreat from Chernihiv in the direction of Sedniv and from Horodnya to Semenivka.
Ukraine's Deputy Defence Minister, Anna Malyar, tweeted Friday about a "possible invasion of the occupiers in Vorzel and surrounding settlements," which is about 25 kilometres (15 miles) from Kyiv, adding that the Russian army was trying to advance on the Ukrainian capital.
Indian Prime Minister urges Putin to end Ukraine violence
25 Feb 2022, 12:38 am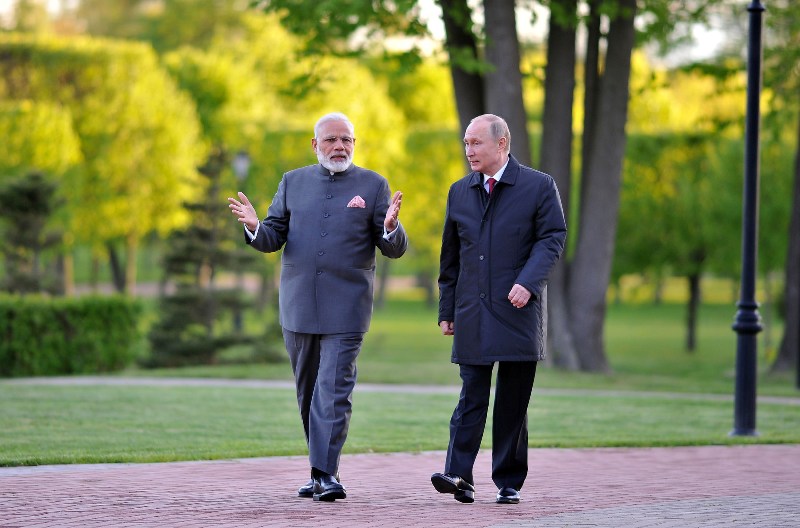 File photo: Indian Prime Minister's Office
Indian Prime Minister Narendra Modi has urged Russian President Vladimir Putin to end violence in Ukraine, according to the Indian Prime Minister's office.
The Indian PMO said Modi spoke to Putin on telephone on Thursday where the Russian President briefed Modi about the recent developments regarding Ukraine.
"The Prime Minister reiterated his long-standing conviction that the differences between Russia and the NATO group can only be resolved through honest and sincere dialogue," the Indian PMO said in a statement.
"The Prime Minister appealed for an immediate cessation of violence, and called for concerted efforts from all sides to return to the path of diplomatic negotiations and dialogue," it added.
According to the Indian PMO, Modi also sensitised the Russian President about India's concerns regarding the safety of the Indian citizens in Ukraine, especially students, and conveyed that India attaches the highest priority to their safe exit and return to India.
Ukrainian minister says its fighter jet shot down over Kyiv
24 Feb 2022, 11:45 pm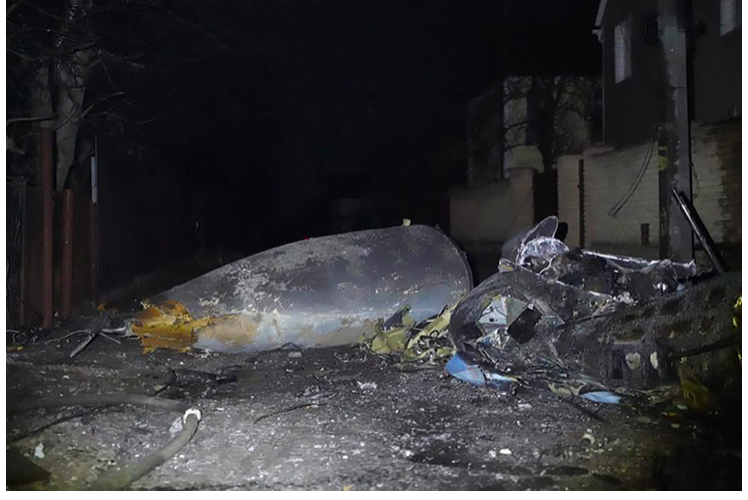 A Ukrainian Sukhoi Su-27 fighter jet was shot down over the capital, Kyiv, early Friday, according to Ukrainian Deputy Interior Minister Evgeny Yenin, reports CNN which posted this image from Ukranian Emergency Forces.
Russian forces continue to conduct airstrikes on civilian objects in Ukraine. Volodymyr Zelensky: "The aim of this attack is to put pressure on Ukrainian citizens. Not only on the authorities, but on all Ukrainians"

— MFA of Ukraine 🇺🇦 (@MFA_Ukraine) February 25, 2022
Go F *** Yourself: All Ukrainian soldiers defending Snake Island killed
24 Feb 2022, 10:56 pm
All Ukrainian soldiers who were defending Snake Island were killed, according to Ukrainian President Volodymyr Zelensky. "All border guards died heroically but did not give up. They will be awarded the title of Hero of Ukraine posthumously," Zelensky said, reported CNN.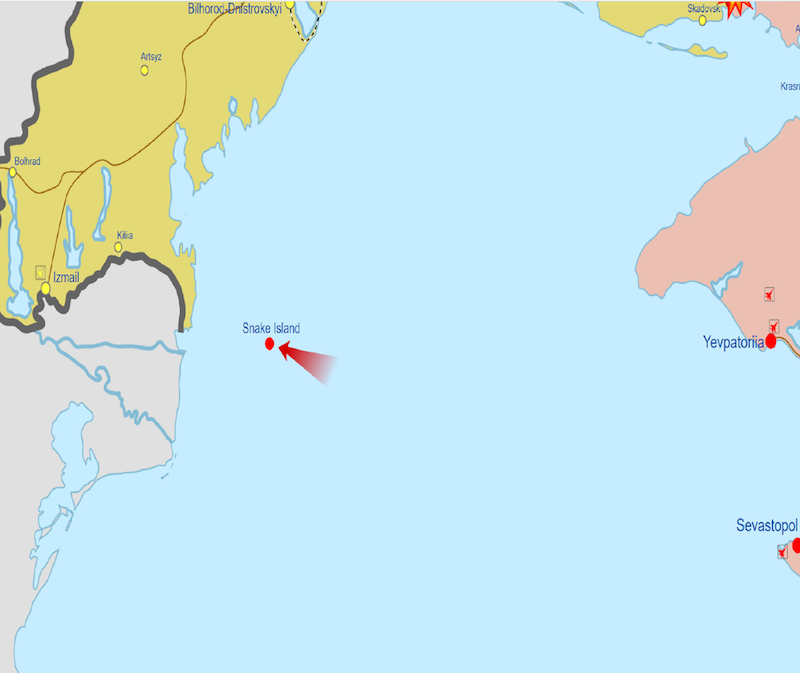 An audio shared by Ukrayinska Pravda said when the Russian cruiser ordered the Ukrainian soldiers to surrender, or else be fired upon, they responded: 'Go fuck yourself, Russian warship'.
At 22:00 (01:00 Moscow Time, UTC+2), the State Border Guard Service announced that Russian forces had captured the island following a naval and air bombardment that destroyed all infrastructure on the island. At least 13 border guards were killed during the battle after refusing to surrender.