Economy
World / Countries / MNCs
China's central bank announces rate cuts as economy continues to struggle
Just Earth News | @justearthnews | 15 Aug 2023, 09:08 am Print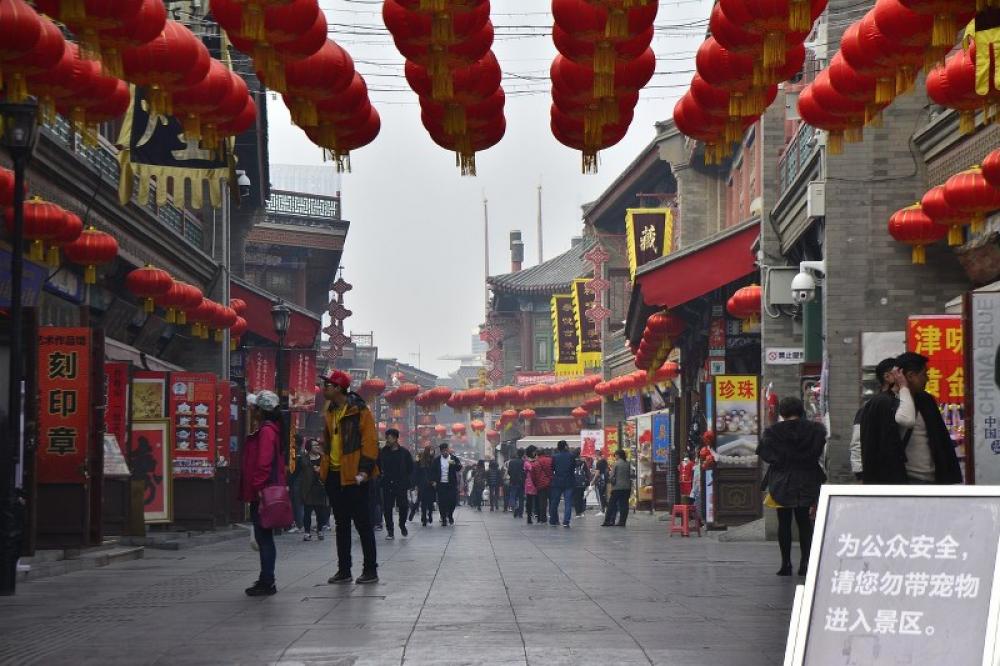 China
In an unexpected move, People's Bank of China trimmed the interest rate on 401 billion yuan ($55.25 billion) worth of one-year medium-term lending facility (MLF) loans from 2.65% to 2.50 on Tuesday.
This was the second time the bank announced a rate cut in three months.
The move came just before China posted largely disappointing July data. Industrial output rose by 3.7% in July from a year ago, below the 4.4% increase analysts had expected, while retail sales also rose at a slower pace by 2.5% last month, reports CNBC.
Then in the late afternoon, the PBOC cut short-term rates. Overnight, seven-day, and one-month standing lending facility rates were each trimmed by 10 basis points to 2.65%, 2.8% and 3.15%, respectively, CNBC reported.
Louise Loo, lead economist at Oxford Economics, told CNBC's 'Street Signs Asia': "There's no hiding from the fact we've had a very horrible July — not just the data we've seen coming up to this, but also today's data."
The lesson from the past two months "is that policy delay — markets are essentially seeing it as policy inaction," Loo added.
"In a crisis such as this … you can't really call it a consumption crisis or investment crisis. It's really a confidence crisis," she noted, adding the best way to tackle it "is to be very quick on the stimulus."
Apart from rate cuts, the central bank also injected 204 billion yuan through seven-day reverse repos, cutting borrowing costs by 10 basis points to 1.80% from 1.90%.
"We expect 1yr and 5yr loan prime rates (LPR) to be lowered by 15bps accordingly on 21 August (next Monday), but this should be far from being enough to boost growth," Goldman Sachs analysts wrote in a note as quoted by CNBC.
Echoing similar sentiments, Hao Zhou, chief economist at Guotai Junan International, told CNBC: "The market will question whether the LPR rate for the five year, which is the important kind of benchmark for the mortgage rate, will be cut further or cut more aggressively."