Alarming levels of insecurity in Nigeria driving civilian displacement: UN agency
13 Jun 2015, 06:48 am Print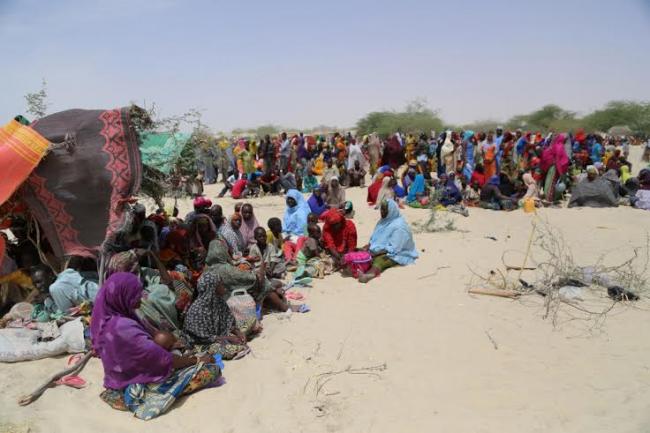 New York, Jun 13 (JEN): The World Food Programme (WFP) expressed on Friday its particular concern about the consequences of insecurity in Nigeria, which has displaced so far 200,000 people, a number of them seeking refuge in Niger, Cameroon and Chad, while others are waiting at the borders.
"Nearly half a million people – refugees, returnees, internally displaced persons and local communities – face an acute food security and livelihood crisis," added WFP spokesperson Elisabeth Byrs during a press conference in Geneva.

Civilians in the northeast Nigeria are fleeing attacks perpetrated by the armed insurgent group Boko Haram.

Emphasizing the plight of newly arriving refugee children in Niger and Cameroon, Byrs said malnutrition rates have surpassed emergency thresholds.
"In some violence-affected areas near the Cameroon-Nigeria border, acute malnutrition rates among children under five years of age could be as high as 36 per cent," she warned.

With the arrival of the rainy season, already stretched health centres would struggle to cope, she continued. As food became scarce, some 4,000 refugees have moved to the Minawao refugee camp since the end of April.
"Displaced people said they could not rely for help on host communities which are already struggling to access food", she added.

Making up 75 per cent of Nigerian refugees in Cameroon, 84 per cent of internally displaced persons in Cameroon, and more than 80 per cent of the Nigerian refugees in Niger, women and children are the most exposed.

WFP aims to provide food to nearly 400,000 people each month but it is impossible without urgent funding, stressed the spokesperson. The Programme is less than 50 per cent funded – with $41.6 million needed until the end of the year.

"In April-May, WFP provided food to about half of the people it was planning to assist and, in some instances, the ration size was reduced", concluded Byrs.

Photo: WFP Niger/Vigno Hounkanli