Rights
Human Rights/Free Speech/Media
Pakistan: Schools teaching Afghanistani children shutting down amid deportation fear
Just Earth News | @justearthnews | 01 Nov 2023, 12:39 pm Print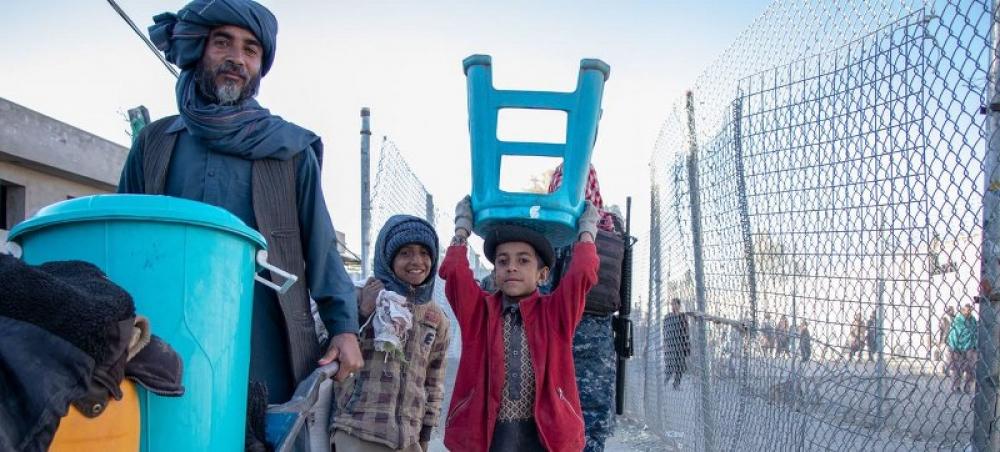 Pakistan
Photo Courtesy: UNOCHA/Sayed Habib Bidel
Schools in Pakistan, which were teaching Afghanistan children, have started to shut down as families go into hiding to avoid deportation before the looming deadline set by Islamabad.
This development is particularly distressing for Afghan girls in Pakistan, as the closure of schools may mark the end of their education for the foreseeable future. Many of them face the prospect of being compelled to return to Afghanistan, where the Taliban government prohibits them from accessing secondary education, reports Khaama Press.
Sixteen-year-old Nargis Rezaei, along with her family, sought refuge in Pakistan in August 2021 when the Taliban regained control of Afghanistan and told Khaama Press: "We came here to be educated, to have a good life."
She stated, "Not every Afghan wants to return to Afghanistan, especially girls who have minimal freedom there."
Currently, more than two million undocumented Afghans are living in Pakistan, at least 600,000 of whom arrived after the Taliban returned to power in August 2021.
By 15 October, 59,780 Afghans had left Pakistan, according to a recent flash report by the two agencies. The majority, 78 per cent, cited fear of arrest as the reason for leaving.