Tibetan children separated from mothers in Chinese Colonial Boarding Schools, activists protest in NY
Just Earth News | @justearthnews | 16 May 2023, 12:35 pm Print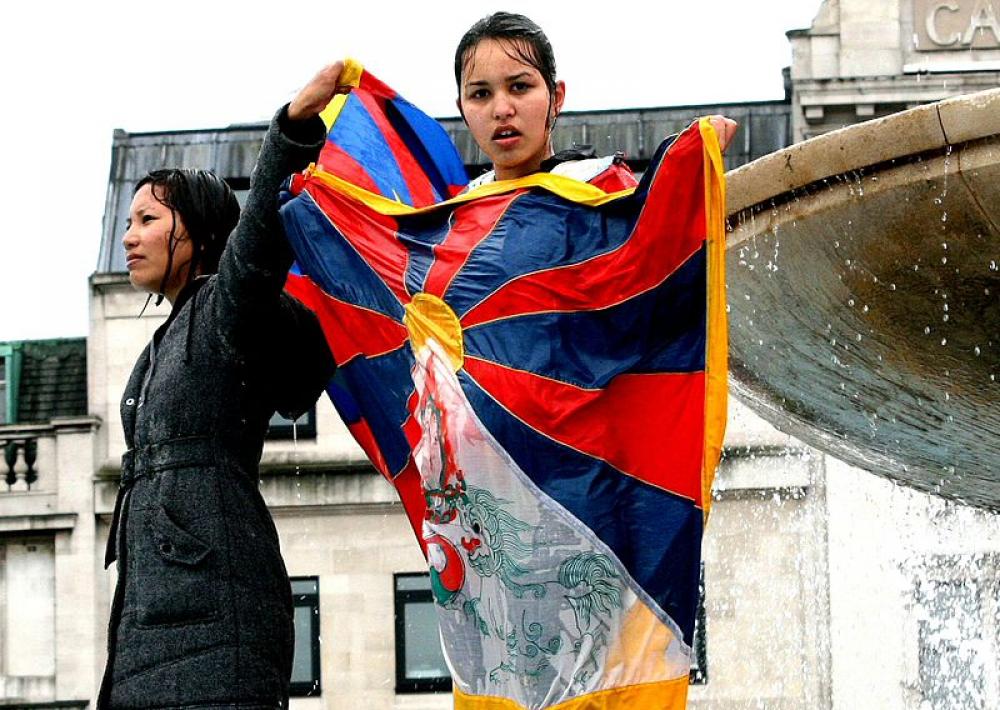 Tibet
Representational image by Brian Minkoff-London Pixels via Wikimedia Commons
Lhasa: Tibetan rights groups National Congress, US-Tibet Committee, Students for Free Tibet (SFT), Chushi Gangdruk NYNJ, and other non-governmental organisations recently participated in a rally at the New York Chinese Consulate to protest against China's colonial boarding school system in occupied Tibet which has separated nearly 1 million Tibetan children aged 6 and 18 from their mothers, media reports said.
The demonstrators called on the Chinese Communist Party to shut down the state-run colonial boarding schools in occupied Tibet, reports Phayul.
Speaking to Phayul, Pema Gyal, a researcher at Tibet Watch explained the difference between boarding schools in occupied Tibet and those in the free world including in the Tibetan exile set up, "The boarding schools in exile set-up differ in many ways than the ones in occupied Tibet."
"Tibetan children in occupied Tibet are forced into the massive system of colonial boarding schools where they are made to follow strict rules and regulations while Tibetan children studying in the exile boarding school have both freedom and the right to education and language," Gyal said.
"Through China's coerced boarding school system, the Chinese party-state intends to brainwash innocent Tibetan children by imposing party propaganda with an eventual aim to destroy everything that makes Tibetans a Tibetan," Pema Gyal added.
Nyima Woeser, a researcher at Tibetan Centre for Human Rights and Democracy (TCHRD)echoed similar sentiments as he was quoted as saying by Phayul, "Under the Chinese colonial boarding school, children as young as 4 to 5 are separated from their parents or family members by reducing contact. Classes in these schools are primarily taught in Putonghua (Mandarin Chinese) thus, making it a medium of education in both state and private schools."
"These Chinese boarding schools for Tibetan children across occupied Tibet are designed by the state as a tool of sinicization to persecute Tibetan language and culture," he added.