Chaos outside judicial complex: Terror charges registered against ex-Pakistan PM Imran Khan, other PTI leaders
Just Earth News | @justearthnews | 19 Mar 2023, 07:10 am Print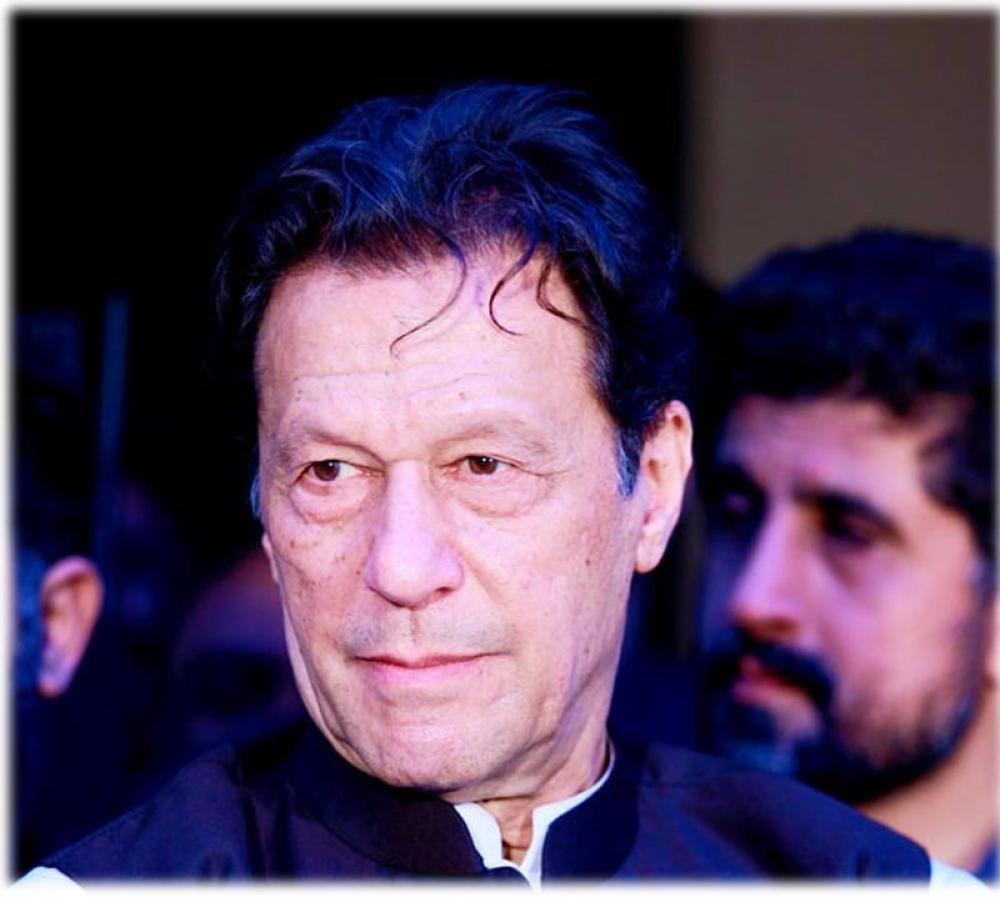 Image Credit: Imran Khan Facebook page
Islamabad: The Pakistan Police on Sunday lodged a first information report (FIR) — including terrorism charges — against PTI Chairman and former PM Imran Khan and more than a dozen PTI leaders for allegedly attacking police officers and causing chaos outside the Federal Judicial Complex (FJC), media reports said.
Hours-long clashes were reported between PTI workers and the capital police on Saturday after the former prime minister arrived at the FJC to attend a hearing in the Toshakhana case, reports Dawn News.
According to reports, a contingent of law enforcers and PTI supporters used anti-terror gear against each other with teargas used from both sides to push the opposing side back.
The PTI used rocks against the police alongside petrol bombs to set their vehicles on fire, the newspaper reported.
The mob reportedly set a chowki (police station) on fire.
The same day, Ramna Police Station House Officer (SHO) Malik Rashid Ahmed registered an FIR at the Islamabad Counter Terrorism Department against Imran and other PTI leaders, reports Dawn News.
In a tweet posted on early Sunday morning, Islamabad Police said as quoted by Dawn News: "Fifty-two policemen were injured from incited workers pelting stones at the officials of Islamabad Capital Police and other assisting forces at the appearance of PTI Chairman Imran Khan at the Judicial Complex."
It added that 12 vehicles of the Islamabad police and three belonging to the Punjab police and Frontier Constabulary were damaged, among which four of the Islamabad police's were "completely burned."
In a separate tweet, the police shared pictures of the Islamabad IG Akbar Nasir Khan visiting the judicial complex at night where he met workers of various forces and lauded them for their efforts.
"Legal action will be taken against the elements involved in the protests," it added.
On the other hand, the PTI on Sunday announced it would file cases against the police officials involved in the "illegal operation" at Imran's Zaman Park residence in Lahore.
In a tweet today, PTI leader Fawad Chaudhry said as quoted by Dawn News, "Flouting court orders is unforgivable. The [Lahore] high court should guard its decisions. All those police officers who conducted the illegal operation and got involved in torture — we are filing cases against them."
He added that a meeting of the party's legal team has been called today to discuss the action plan moving forward.
The police on Saturday broke into Imran Khan's Zaman Park residence after the former PM left the house for Islamabad to attend a hearing in the Toshakhana case.