WHO launches bid to tackle inequalities behind global breast cancer threat
Just Earth News | @justearthnews | 04 Feb 2023, 02:27 am Print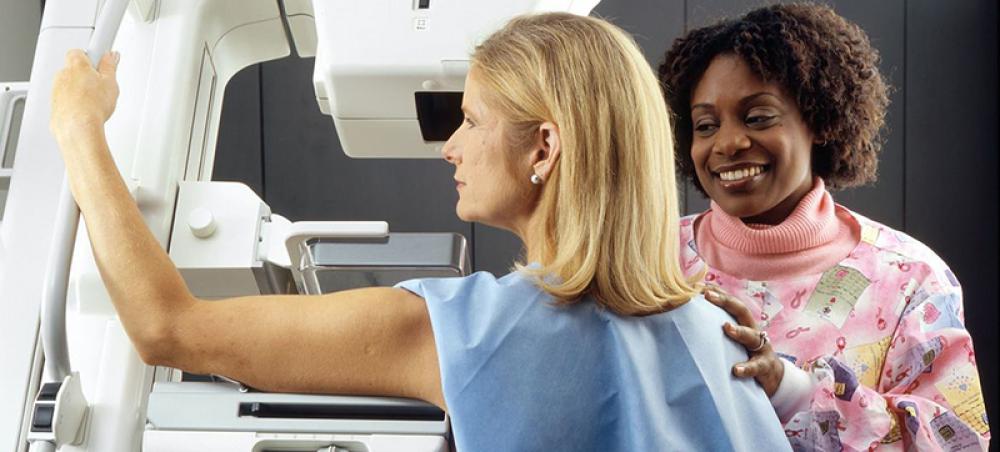 Image: © Unsplash/National Cancer Institute
New York: A UN-led global initiative to tackle breast cancer could save 2.5 million lives by 2040, the World Health Organization (WHO) said on Friday, just ahead of World Cancer Day.
Each year, more than 2.3 million women are diagnosed with breast cancer, making it the most common cancer in the world affecting all adults, according to WHO.
Although a limited number of high-income countries have been able to reduce breast cancer mortality by 40 per cent since 1990, for women in poorer countries, one of the main challenges is to receive a timely diagnosis.
"Breast cancer survival is 50 per cent or less in many low and middle-income countries," WHO's Dr. Bente Mikkelsen told journalists in Geneva. But the rate is "greater than 90 per cent for those able to receive the best care in high-income countries", she emphasized.
Tedros: a priority, everywhere
To tackle these inequalities, and to coincide with World Cancer Day on 4 February, the UN agency's Global Breast Cancer Initiative seeks to reduce breast cancer mortality by 2.5 per cent a year.
"Countries with weaker health systems are least able to manage the increasing burden of breast cancer. It places a tremendous strain on individuals, families, communities, health systems, and economies, so it must be a priority for ministries of health and governments everywhere," said Tedros Adhanom Ghebreyesus, WHO Director-General.
"We have the tools and the know-how to prevent breast cancer and save lives. WHO is supporting more than 70 countries, particularly low and middle-income countries, to detect breast cancer earlier, diagnose it faster, treat it better and give everyone with breast cancer the hope of a cancer-free future."
In the frame
To address country-specific needs and provide guidance to governments, the initiative's framework has three pillars: promotion of health controls to encourage early detection; timely diagnosis, and treatment with effective therapies.
By 2040, more than three million cases and one million deaths are expected each year worldwide. Approximately 75 per cent of these deaths will happen in low and middle-income countries.
"We really cannot avoid breast cancer if we are going to address cancer in countries," said Dr. Ben Anderson, Medical Officer for WHO's Global Breast Cancer Initiative.
"It's the most common cancer, among men and women together, it is the most likely reason that a woman will die of cancer globally, it is the most common cancer among women in 86 per cent of countries, and it is the number one or two cause of cancer-related death in 95 per cent of countries, so having a framework to build upon over the coming years is an essential beginning point."
In 95 per cent of countries, breast cancer is the first or second leading cause of female cancer deaths.
However, nearly 80 per cent of deaths from breast and cervical cancer occur in low and middle-income countries, according to WHO.