Environment/Science
Environment/Science
Days after massive earthquake kills 157, another one hits Nepal today; tremors felt in Delhi
Just Earth News | @justearthnews | 06 Nov 2023, 09:48 am Print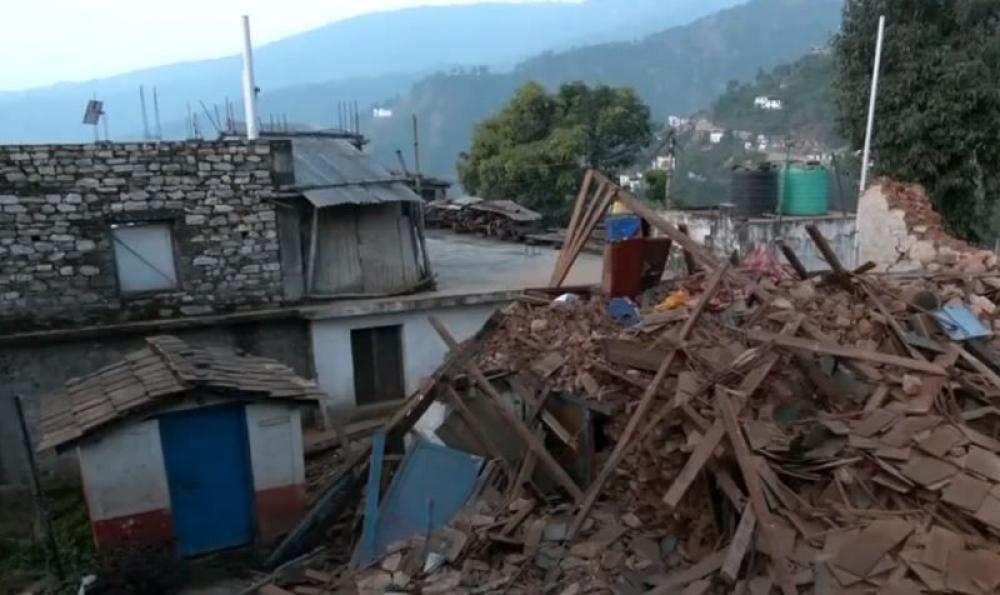 Nepal quake
In image destruction in Nepal from earthquake, courtesy: Screengrab from video tweeted by ANI
Kathmandu: Days after the massive earthquake in Nepal that killed 157 and injured many, the Himalayan country was hit by another 5.6 magnitude quake on Monday and tremors of which were felt in neighbouring India's Delhi and NCR.
The first earthquake hit Nepal on Friday with a magnitude 6.4, the country's National Seismological Centre said. The German Research Centre for Geosciences measured the quake at 5.7, downgrading it from 6.2, while the US Geological Survey pegged it at 5.6.
Officials fear that the death toll from Friday's jolt could even rise as they had not been able to establish contact in the hilly area near the epicenter, some 500 km (300 miles) west of the capital Kathmandu.
The search and rescue operation was also hit by landslides, triggered by the earthquake, which made roads inaccessible to reach the affected areas, a Nepal police officer told the media.
Since the quake, thousands of buildings in Jajarkot and neighbouring Rukum West district have collapsed or developed cracks making them uninhabitable.
Survivors said they heard the loud noises of collapsing buildings soon after the quake struck.
The earthquake was the deadliest since 2015 when about 9,000 people were killed in two quakes in Nepal. Several towns, centuries-old temples, and other historic sites were reduced to rubble back then, with more than a million houses destroyed.