Geopolitics
Governance/Geopolitics
Japan strengthens diplomacy to avoid 'losing' Global South to China
Just Earth News | @justearthnews | 30 Apr 2023, 01:07 am Print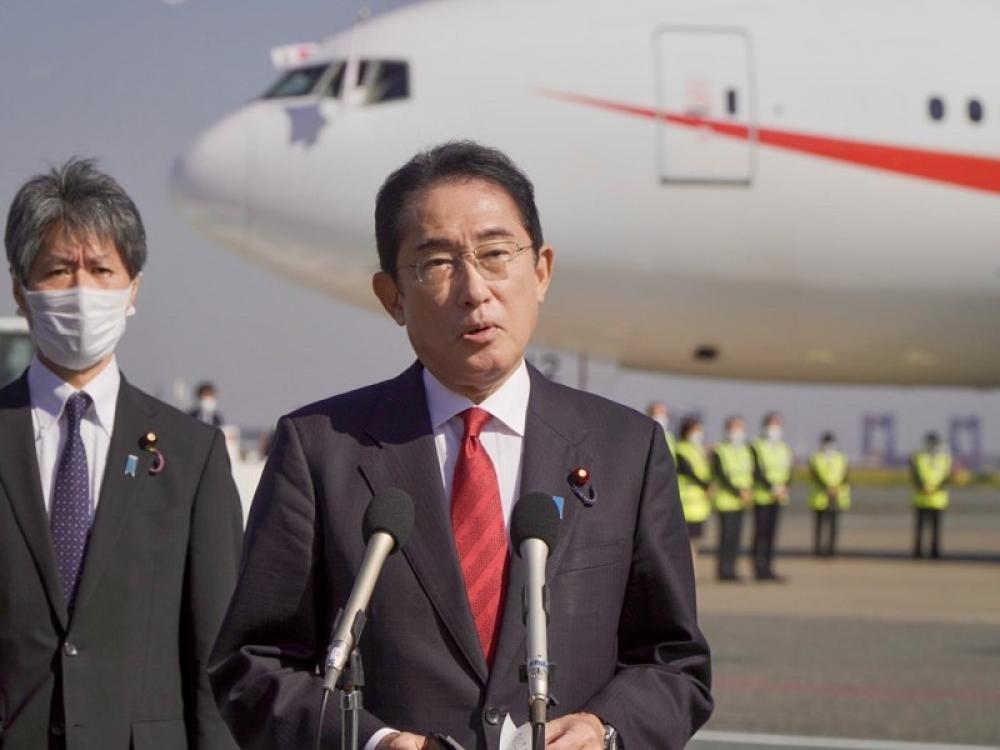 File image from Facebook/Fumio Kishida
Tokyo: With the Group of Seven summit in Hiroshima just a month away, Japanese Prime Minister Fumio Kishida is all set to embark on a multi-country trip in a bid to compete against China and Russia for influence in Africa, reported Nikkei Asia.
Fumio Kishida will leave next week on the first multi-country trip to Africa by a Japanese leader since 2014.
According to reports, his four stops – Egypt, Ghana, Kenya and Mozambique – are all part of the Global South, a loosely defined collection of over 100 developing nations.
The valuable natural resources acquired by many Global South countries, and their general diplomatic aversion to the US, have brought overtures from China and Russia to Japan's alarm, Nikkei Asia reported.
As per Nikkei Asia, the Japanese PM has told his aides that Chinese President Xi Jinping and senior Chinese officials "have been going all over Africa and Latin America," adding, "At this rate, we'll lose to them."
Earlier In January, a month after Xi Jinping met with his Egyptian counterpart Abdel Fattah el-Sisi in Saudi Arabia, Chinese Foreign Minister Qin Gang made a visit to Egypt.
In 2022 alone Kenya's trade with China spiked 27 percent, and polling there shows positive views of Beijing soaring to 82 percent from 58 percent in 2021, according to reports.
Nikkei Asia reported quoting China's official Xinhua News Agency, In Mozambique, a resource-abundant place, a Chinese-backed liquefied natural gas project began production in November. And Ghana's finance minister paid a visit to China last month to discuss debt restructuring after its default in December.
Support from the Global South will be crucial to the G7's efforts to isolate China and Russia, as per Nikkei Asia report.
In a statement after their meeting this week, G7 foreign ministers stressed reinforcing an "international order based on the rule of law," calling out Russia's invasion of Ukraine and China's negligence of international law in the East and South China seas.
However, what G7 lacks is the economic dominance it once had. Members that accounted for more than 60 percent of the global gross domestic product from the 1970s to the 1990s now have shares of less than 50 percent, Nikkei Asia reported.
Japan's new outreach efforts go beyond Africa as Japanese Foreign Minister Yoshimasa Hayashi is planning a trip to Latin America later this month.
Chile and Peru are both members of the Comprehensive and Progressive Agreement for Trans-Pacific Partnership (CPTPP), a trade agreement to which China has applied. The Japanese FM is expected to argue that new members must adhere to the CPTPP's high degree of trade liberalisation, reports Nikkei Asia.
Tokyo seeks to step up ties with the Global South by providing finance, training, and other assistance to nations dealing with high energy costs, food shortages, and climate change, while also conveying Japan's positions on the Ukraine crisis and the geopolitical situation in East Asia, according to reports.
Last month, Japan announced plans to provide development assistance based on the needs of recipients, reports Nikkei Asia.