Geopolitics
Governance/Geopolitics
Beijing 'advises' Philippines to 'unequivocally oppose' independence of Taiwan
Just Earth News | @justearthnews | 17 Apr 2023, 12:24 pm Print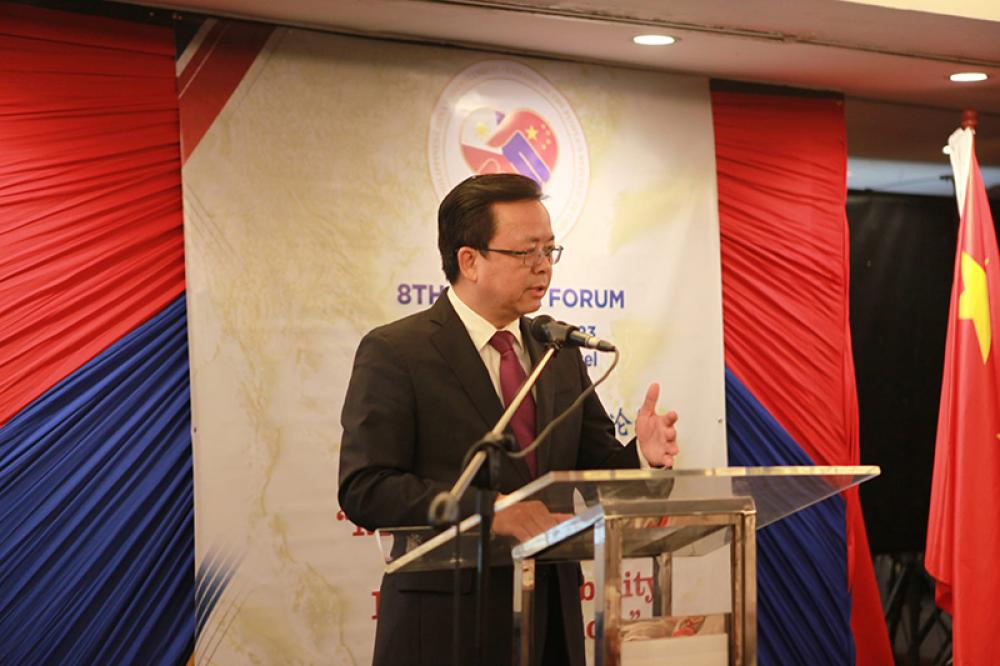 Image: Facebook/Huang Xilian
Beijing: China has "advised" the Philippines to oppose the independence of Taiwan instead of offering the United States access to its military facilities near the Taiwan strait, Manila-based publication Daily Tribune reported.
The Chinese Ambassador to the Philippines, Huang Xilian, on Friday said Manila should stand against the firm sovereignty claim of democratic, self-ruled Taiwan, which Beijing sees as part of its own territory awaiting reunification.
The Chinese diplomat stressed this in his keynote speech at the 8th Manila Forum, which was co-presented by the Embassy of China in Manila and the Association for Philippines-China Understanding, reports ANI.
Huang also said that rather than stoking the fire by offering the US access to military bases near the Taiwan Strait, the Philippines should care "genuinely about the 150,000 overseas Filipino workers (in Taiwan)," reported Daily Tribune.
This comes after China ramped up its political and military pressure on Taiwan following last week's meeting between Taiwanese President Tsai Ing-wen and US House Speaker Kevin McCarthy in California.
While China commends the Philippines for adhering to the one-China principle, he explained that Taiwan's issue is "entirely China's internal affair, as is the Mindanao issue to the Philippines."
"You will never allow any third party to meddle with resolving rebel issues in Mindanao. Likewise, it should not be hard to understand why the announcement of the four additional EDCA sites has caused widespread and grave concern among Chinese people," he said.
The Chinese envoy reiterated that the United States intends to use the additional Enhanced Defense Cooperation Agreement (EDCA) sites to push for its own interests and agenda "at the expense of peace and development of the Philippines and the region at large."