Australia legalises same sex marriages
Just Earth News | @justearthnews | 08 Dec 2017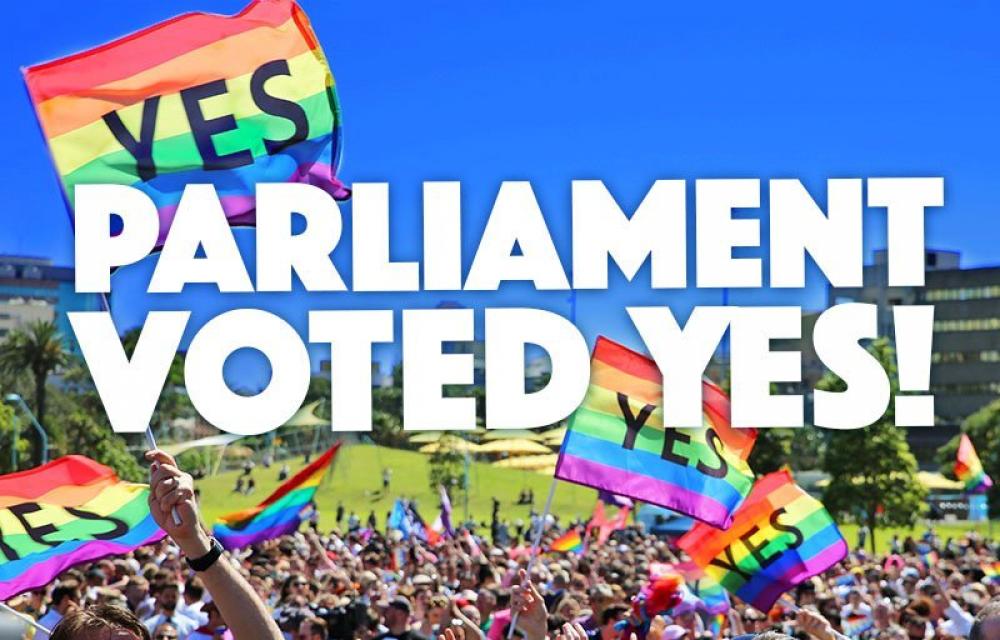 Canberra, Dec 8 (JEN): It's a 'gay' time in Australia! With MP's voting overwhelmingly in favour of same-sex marriages, the country's LGBTQ population finally revelled in their new found freedom, donning rainbow clothes.
On Friday, a day after the MP's passed the historic bill in the Parliament, Australia's Governor-General Peter Cosgrove put his signature on it to complete the formality.
According to Australia's Attorney-General George Brandis, the reform will start from Saturday.
"As from Saturday, same-sex couples will be able to lodge a Notice of Intended Marriage to commence the one month minimum notice period required before the solemnisation of marriages under the Marriage Act," his statement read.
Meanwhile, according to local sources, the first set of same-sex weddings will start in January next year.
Australian Prime Minister Malcolm Turnbull hailed the change as the most significant achievement of his government to date.
"So it is all done. It is part of the law of the land," he said. "Australians had their say and overwhelmingly voted yes to marriage equality, to love, respect and commitment."
The law change was inevitable after nearly 62 percent of the 12.7 million people voted in favour of the change.
The vote, which went on for two months, was done via a non-binding postal survey.
Turnbull had earlier promised the community of passing the bill before Christmas.
Same sex marriages were legal for a very brief time in Australia around 2013, but a High Court ruling that very year made it impossible for LGBTQ couples to marry legally in the country.
Australia became the fifth country to legalise homosexual marriages in 2017.
A few months ago, Taiwan, Finland, Germany and Malta made news after they ruled in favour of the same.
Image: twitter.com/AMEquality