Australia: Same sex marriage vote could hit a bump. Here's why:
Just Earth News | @justearthnews | 05 Sep 2017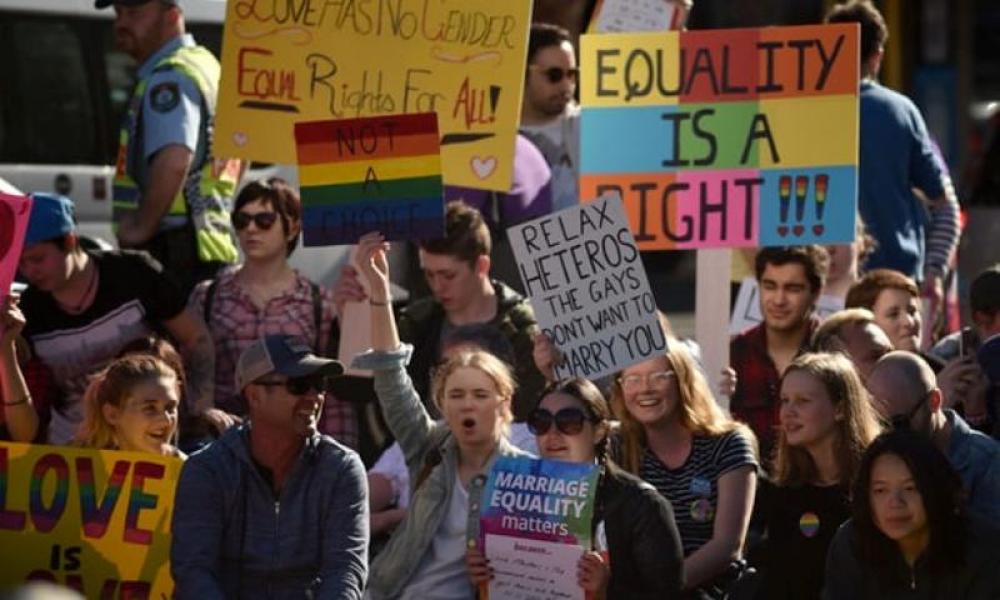 Sydney, Sep 5 (JEN): Come Sep 12, Australians will take part in a vote to decide whether to legalise same sex marriages or not, but that could all come to an abrupt end.
The Australian High Court, the apex court in the nation has begun hearing a petition challenging the vote on Tuesday.
If it rules in favour of the challenge, the vote will be annulled.
But the government sounds upbeat about a ruling in its favour, thus allowing it to carry on with the election.
In the next two days, starting today, two separate challenges by LGBTQ marriage advocates will be heard by the court.
The challenges were made after many LGBTQ marriage supporters expressed displeasure towards the upcoming elections and want the parliament alone to debate about the issue.
Both the petitions have placed an argument that the funding allocated for the vote is invalid as it wasn't done through a normal parliamentary process.
The government's decision to hold a non-binding postal survey has also been met with severe criticism as supporters have questioned if the body overseeing the vote, Australian Bureau of Statistics (ABS), has the power to do so.
Australian votes are generally overseen by Australian Electoral Commission.
However, if the challenges are not accepted by the apex court, the postal vote will go on from Sep 12- Oct 27.
Results will be declared on Nov 15.
Australia recognises same-sex unions, however, as far as LGBTQ marriages are concerned, it is still illegal down under.
Image: @AMEquality/Twitter