Conflict
Crisis/Conflict/Terrorism
Israeli airstrike on a cafe in Gaza Strip leaves 10 people dead
Just Earth News | @justearthnews | 22 Oct 2023, 01:36 am Print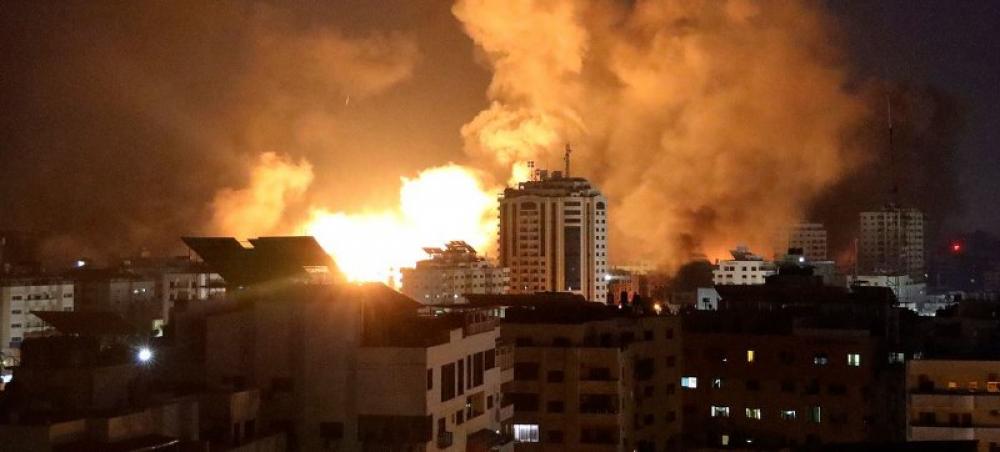 Israel-Gaza
At least 10 people died in an Israeli airstrike on a cafe in the city of Khan Yunis in the southern Gaza Strip. Photo Courtesy: UNICEF/Eyad El Baba
At least 10 people died and dozens others were injured in an Israeli airstrike on a cafe in the city of Khan Yunis in the southern Gaza Strip, Palestinian news agency WAFA reported.
Another 29 people were killed as a result of Israeli airstrikes on various parts of the Gaza Strip on Saturday afternoon.
On Oct 7, Palestinian group Hamas launched a surprise large-scale rocket attack against Israel from the Gaza Strip and breached the border, killing and seizing people in neighbouring Israeli communities.
Israel launched retaliatory strikes and ordered a complete blockade of the Gaza Strip, home to more than two million people, cutting off supplies of water, food, and fuel.
The blockade was later eased to allow trucks with humanitarian aid into the Gaza Strip.
The escalation of the conflict has resulted in thousands of people killed and injured on both sides.