ChatGPT-maker Open AI ousts CEO Sam Altman after board loses 'confidence' in him
Just Earth News | @justearthnews | 18 Nov 2023, 12:10 am Print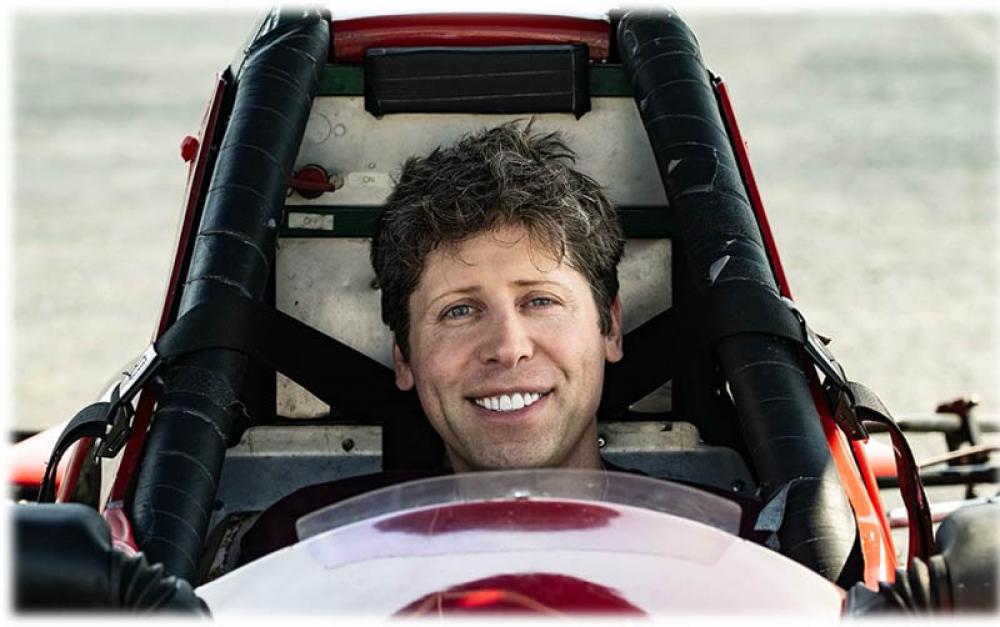 Open AI removes CEO Sam Altman. Photo Courtesy: Sam Altman Facebook page
Open AI, the firm that created ChatGPT, on Friday (November 17, 2023) announced its CEO Sam Altman was removed as it has lost confidence in his ability to lead the tech company.
The company said OpenAI's Chief Technology Officer Mira Murati will serve as the interim CEO.
"The board of directors of OpenAI, Inc., the 501(c)(3) that acts as the overall governing body for all OpenAI activities, today announced that Sam Altman will depart as CEO and leave the board of directors. Mira Murati, the company's chief technology officer, will serve as interim CEO, effective immediately," the tech firm said in a statement.
Speaking further on the decision to remove Sam, the firm said: "Altman's departure follows a deliberative review process by the board, which concluded that he was not consistently candid in his communications with the board, hindering its ability to exercise its responsibilities. The board no longer has confidence in his ability to continue leading OpenAI."
In a statement, the board of directors said: "OpenAI was deliberately structured to advance our mission: to ensure that artificial general intelligence benefits all humanity. The board remains fully committed to serving this mission. We are grateful for Sam's many contributions to the founding and growth of OpenAI. At the same time, we believe new leadership is necessary as we move forward. As the leader of the company's research, product, and safety functions, Mira is exceptionally qualified to step into the role of interim CEO. We have the utmost confidence in her ability to lead OpenAI during this transition period."
OpenAI's board of directors consists of OpenAI chief scientist Ilya Sutskever, independent directors Quora CEO Adam D'Angelo, technology entrepreneur Tasha McCauley, and Georgetown Center for Security and Emerging Technology's Helen Toner.
As a part of this transition, Greg Brockman will be stepping down as chairman of the board and will remain in his role at the company, reporting to the CEO.
OpenAI was founded as a non-profit in 2015.
The company restructured itself in 2019.
Following his removal, Sam posted on X: "I loved my time at openai. it was transformative for me personally, and hopefully the world a little bit. most of all i loved working with such talented people."
"Will have more to say about what's next later," he said.