Geopolitics
Governance/Geopolitics
US Secretary of State Blinken, Russian FM Lavrov briefly meet for first time since Ukraine war
By Deepayan Sinha | @justearthnews | 02 Mar 2023, 11:31 am Print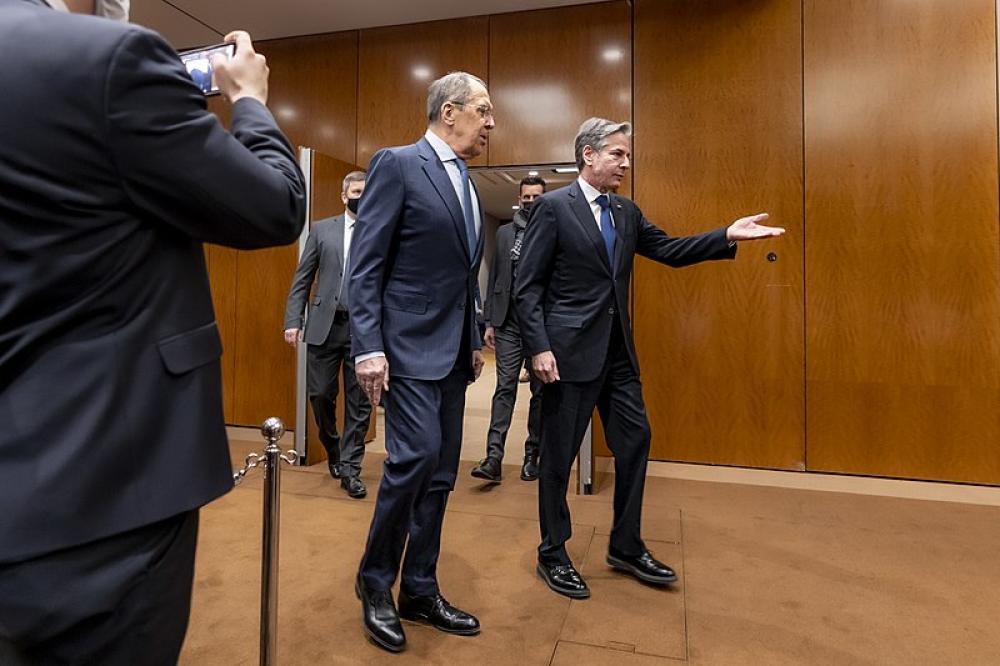 File photo by US Dept. of State on Flickr via Wikimedia Commons
New Delhi (JEN): For the first time since Russia launched a full-scale invasion of Ukraine, US Secretary of State Antony Blinken briefly met his Russian counterpart in a high-level contact between the two countries in New Delhi.
According to reports, Blinken and Russian Foreign Minister Sergei Lavrov had a brief interaction that lasted for nearly 10 minutes on the sidelines of the G20 summit in the Indian capital.
Russian spokesperson Maria Zakharova said the US Secretary of State had asked for contact with Russian FM Lavrov, during the second session of the G20.
The spokesperson said Blinken and Lavrov had the contact but there were no talks or a full-fledged meeting.
The US Secretary of State, in the brief interaction, urged his Russian counterpart to restart participation in the New START nuclear arms control treaty, calling Moscow's recent withdrawal from the treaty an "irresponsible decision".
With the US along with its Western allies ramping up pressure on Russia over its invasion of Ukraine, Antony Blinken, in his remarks in the G20 meet, said, "We must continue to call on Russia to end its war of aggression and withdraw from Ukraine for the sake of international peace and economic stability."
"Unfortunately, this meeting has again been marred by Russia's unprovoked and unjustified war against Ukraine," Blinken added.