Development
Governance/Geopolitics
China again blocks move to blacklist Masood Azhar as global terrorist, India disappointed
Just Earth News | @justearthnews | 13 Mar 2019 Print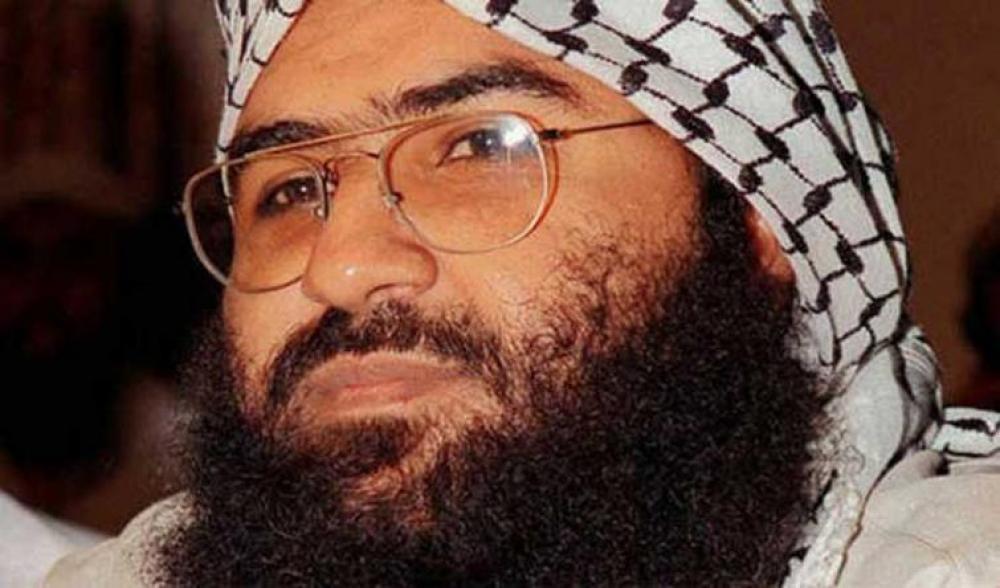 New York/New Delhi, Mar 13: China on Wednesday blocked for the fourth time a move to designate as global terrorist Pakistan-based terror group Jaish-e-Mohammed's chief Masood Azhar at the UN Security Council (UNSC) by placing the proposal on "technical hold", evoking strong disappointment by India which vowed to work to bring to book the perpetrators of the recent terror attack in Kashmir's Pulwama in which 40 soldiers were killed.
The proposal to blacklist Masood Azhar was moved by France, the UK and the US on Feb 27 on the heels of the Pulwama terror attack in Kashmir that killed about 40 Indian soldiers. Jaish has claimed responsibility for the attack.
India's Ministry of External Affairs in a press communique said: "The ISIL (Da'esh) and Al-Qaida Sanctions Committee (1267 Sanctions Committee), upon completion of the no-objection period on 13 March 2019, was not able to come to a decision on the proposal for listing Mohammed Masood Azhar Alvi under the UN Sanctions regime, on account of a member placing the proposal on hold."
"We are disappointed by this outcome. This has prevented action by the international community to designate the leader of Jaish-e-Mohammed (JeM), a proscribed and active terrorist organization which has claimed responsibility for the terrorist attack in Jammu and Kashmir on 14 February 2019," India said.
India said it was grateful for the efforts of the Member States who moved the designation proposal and the unprecedented number of all other Security Council members as well as non-members who joined as co-sponsors.
"We will continue to pursue all available avenues to ensure that terrorist leaders who are involved in heinous attacks on our citizens are brought to justice," India said.
Designating Azhar as a global terrorist would have resulted in sanctions that include a travel and arms embargo as well as an asset freeze.
China has blocked such move thrice in the past. This is the fourth time that China blocked the move to blacklist Azhar.
Building pressure on China to back the global community, the United States had said on Tuesday that JeM chief Masood Azhar "meets UN criteria to be declared as a global terrorist and 'failure' to do so would be counter to achieve regional stability."
'The United States and China share a mutual interest in achieving regional stability and peace, and that a failure to designate Masood Azhar (a global terrorist) would run counter to this goal,' US State Department spokesperson Robert Palladino said.
'JeM is a United Nations-designated terrorist group. The terrorist is the founder and the leader of JEM, and he meets the criteria for designation by the United Nations. JEM has been responsible for numerous terrorist attacks and is a threat to regional stability and peace," he said, according to media reports.
India has held Masood responsible for the Pulwama attack that killed 40 CRPF personnel and wants firm action against him by both Pakistan and the international community.
In what is seen as a significant development, US Secretary of State Michael Pompeo during his meeting with visiting Indian Foreign Secretary Vijay Gokhale explained his understanding of India's concerns regarding cross-border terrorism.
"They agreed that Pakistan needs to take concerted action to dismantle the terrorist infrastructure and to deny safe haven to all terrorist groups in its territory," an MEA statement said.
Foreign Secretary Vijay Gokhale and the US Under Secretary of State for Political Affairs David Hale held Foreign Office Consultations in Washington on Tuesday.
China on Monday said it wants to "follow the rules" and favours a "responsible solution" on the issue of the move to designate Pakistan-based Azhar as a global terrorist by the UNSC 1267 Sanctions Committee.
"China adopted a responsible attitude, follows the rules of the procedure of the committee and participated in the discussions in a responsible manner. Only through discussions can we come up with a responsible solution," Chinese Foreign Ministry spokesman Lu Kang has told media in Beijing earlier.
He also has insisted that China's position on the designation of a terrorist by the 1267 Sanctions Committee is consistent and clear.