Rights / Gender
Human Rights
Atheist Blogger detained in Islamic Egypt dreams of freedom
By Suryodoy Mandal | @justearthnews | 04 Feb 2019 Print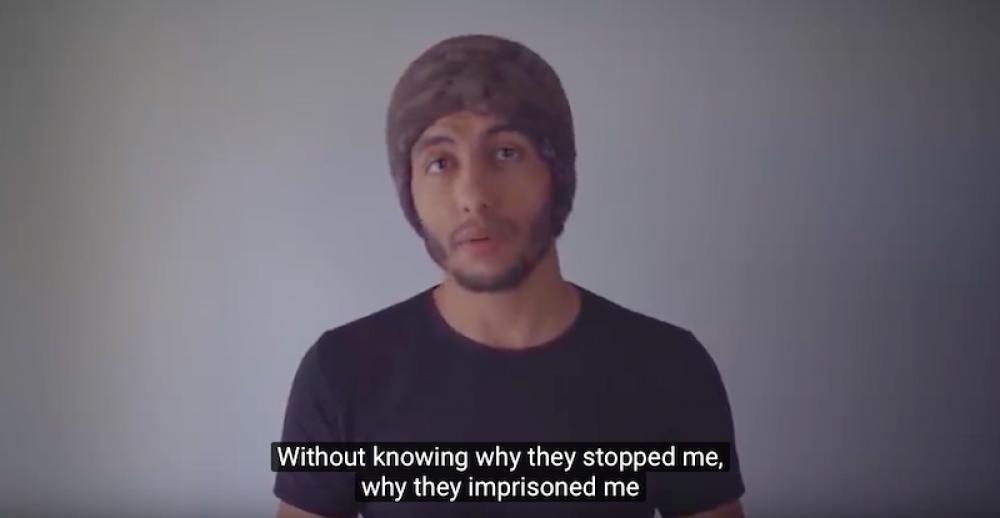 Cairo: A prominent Egyptian atheist blogger, Sherif Gaber, has appealed for funds from an undisclosed location over YouTube and social media to help him 'escape Egypt' after evading authorities who had imposed an exit ban on him.
Twentyfive-year-old Gaber, who recently released an YouTube appeal for help, was first arrested on October 2013 for professing atheism, activities related to contempt of religion on campus and atheist statements online.
The Egyptian law against blasphemy, Article 98(f) of the Penal Code, landed Gaber in legal trouble despite having no past criminal records.
Gaber's whereabouts were unknown, but in July 2015 the blog Patheos reported that Gaber had been releasing pro-science and pro-human rights videos on YouTube.
On March 31, 2018, Gaber published a tweet about an imminent arrest, call for calm among his supporters and claimed he would "keep making videos when I get out... I'll write the scripts in prison."
After subsequent detentions, he ran away before authorities could further put him in jail and since then he has continued making YouTube videos about his plan on 'escaping Egypt' after security agents have confiscated his passport and prevented him from leaving the country despite his repeated attempts over the years.
"Since I got out I am moving from one place to another, from one hotel to another," he said on the latest YouTube video appeal.
"I could not feel safe anywhere," he said.
As of October 12, 2018; Gaber tweeted, the total number of felony charges against him, each one of them punishable up to 15 years in Egyptian prison, amounted to five "ranging from blasphemy, insulting Islam, contempt of religion, supporting homosexuality, shaking the peace of the society and 'religious extremism'".
Islamic majority Egypt has seen a rise in the suppression of free speech under general-turned-President Abdel-Fattah el-Sissi, who came to power after overthrowing an elected but polemical Islamist president in 2013.
Since then authorities have jailed thousands including prominent secular activists, even Islamist revolutionists who toppled autocrat Hosni Mubarak, during Egypt's Arab Spring, in 2011.
The crackdown came heavily on independent media, LGBT supporters and almost on anyone who contravened orthodox Islamic norms.
A video appeal by Sherif Gaber has amassed over $15,000 in pledges as of Monday.
Gaber plans of obtaining a Dominican nationality for $100,000. Renouncing the Egyptian one has proved to be fruitful tactics by defendants who had left the nation earlier.
Last year, an atheist explaining the origin of the universe through big bang theory had been kicked off a live TV show in Egypt after the host accused him of being "confused and unreliable" and being in need of psychiatric treatment.
Lawmakers are reportedly considering outlawing atheism altogether.
"The phenomenon [of atheism] is being promoted in society as freedom of belief when this is totally wrong," Amro Hamroush, head of Egypt's Parliament's committee on religion, said when he introduced the bill in December last year.
Sherif Gaber's appeal has drawn international attention and raised questions on politics, international laws, human rights, and religion.
His fate still remains uncertain.
I Just wish I had a chance. A chance to be myself. To think freely. To know. To see the things I'll miss. I Just wish I had the chance to live this moment we call life.

— Sherif Gaber (@Mr_SherifGaber) February 3, 2019