Rights / Gender
Human Rights
Oxfam was warned about sex scandals, didn't pay heed: former employees
Just Earth News | @justearthnews | 14 Feb 2018
Port-au-Prince: With the Oxfam Haiti sex-scandal snowballing, former employees have said that the firm was warned about indecent behaviour from humanitarian workers, which the London-based aid agency chose to ignore.
The news became a sensation after Oxfam agreed that Roland van Hauwermeiren, the country director in Haiti, admitted using prostitutes during his stint with the charity.
The admission has had serious repercussion and has opened up a number of past allegations against the aid worker.
In the wake of the news, actress Minnie Driver, one of the celebrities endorsing the UK-based charity, has resigned.
Minnie said the revelation left her devastated.
"All I can tell you about this awful revelation about Oxfam is that I am devastated.Devastated for the women who were used by people sent there to help them, devastated by the response of an organization that I have been raising awareness for since I was 9 years old #oxfamscandal," she tweeted.
All I can tell you about this awful revelation about Oxfam is that I am devastated.Devastated for the women who were used by people sent there to help them, devastated by the response of an organization that I have been raising awareness for since I was 9 years old #oxfamscandal

— Minnie Driver (@driverminnie) February 13, 2018

Hypocrisy
Former Oxfam workers in Haiti have said that it was nothing short of hypocrisy as the very men who are trusted with the protection of vulnerable women, chose to prey on them.
"Powerful people did whatever they wanted and they got away with it," BBC quoted a lady as saying.
According to her, there is very little protection for victims in Haiti.
Another man, who worked as a security personnel for the charity, confirmed that Oxfam aid workers indulged in sex parties.
"Young people would often come to the office, looking for the director and I am sure these people weren't there for work. Underage girls, maybe 16, 17 years old, used to come to the office and ask for him all the time," he said.
However, according to these people, the problem is not just limited to Oxfam.
"I'm sure that if you really ask around you would find skeletons in other organisations too," said the lady.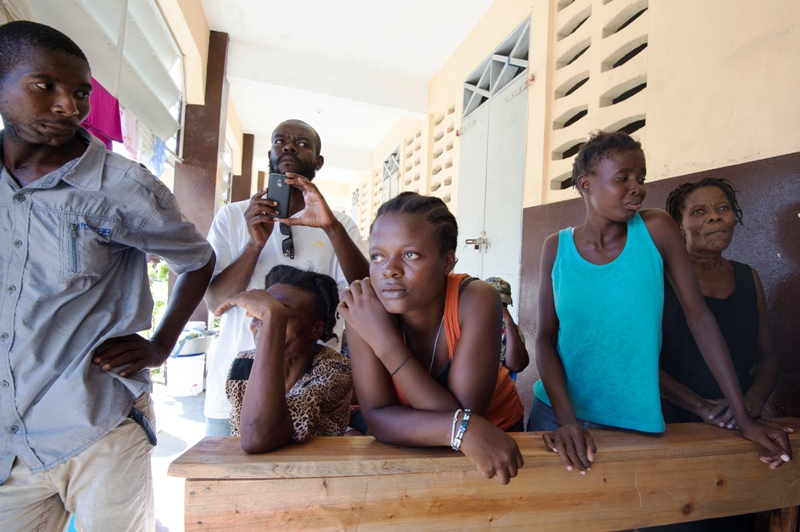 UN Photo: People living at a temporary shelter for victims of Hurricane Matthew in High School Philippe Guerrier in Les Cayes, Haiti.

More resignation
As the scandal emerged, Penny Lawrence has resigned as Deputy Chief Executive of Oxfam Great Britain.
Lawrence said: "I am deeply sad to announce that I have resigned as Deputy Chief Executive of Oxfam Great Britain."
"Over the last few days we have become aware that concerns were raised about the behavior of staff in Chad as well as Haiti that we failed to adequately act upon. It is now clear that these allegations - involving the use of prostitutes and which related to behavior of both the Country Director and members of his team in Chad - were raised before he moved to Haiti," Lawrence said.
"As program director at the time, I am ashamed that this happened on my watch and I take full responsibility.
"I am desperately sorry for the harm and distress that this has caused to Oxfam's supporters, the wider development sector and most of all the vulnerable people who trusted us," she added.
Lawrence joined Oxfam Great Britain in February 2006 as Program Director.
She became Deputy Chief Executive of Oxfam Great Britain in 2016.
Oxfam International Executive Director Winnie Byanyima called the entire revelation as 'shocking'.
"This is shocking. This is appalling. It hurts me very deeply. A few privileged men who had the opportunity to serve Oxfam were abusing the very people they were meant to protect," she was quoted as saying in a tweet posted by Oxfam International.
Meanwhile, Oxfam GB Chief Executive in an open letter said: "I apologise unreservedly to our supporters." (See Full Text of the Letter Below)
Lack of local partners, bad management aggravated situation
Renowned Haitian aid worker Pierre Esperance has said that the situation aggravated after the 2011 earthquake, after which foreign organisations started working on their own.
"Oxfam, after the earthquake, became like a factory," he told the BBC. "A big organisation with a lot of people and bad management. There were people who didn't have any skills regarding development, with a lot of money. And this is the result."
Roland van Hauwermeiren's history of violence
Before heading to Haiti, Roland van Hauwermeiren was involved with medical charity Merlin.
His behaviour and work ethic was suspicious even then, according to co-workers who worked alongside him in Liberia.
Co-workers have said that Hauwermeiren would often frequent night clubs in Monrovia, the national capital, with the intention of picking up young prostitutes for the night.
During his early years with Oxfam, Hauwermeiren was posted in Chad, where he would display a similar attitude, according to others.
But the allegations would remain unacted upon.
Lack of proper screening
With multiple allegations against Hauwermeiren, levelled at various junction in his life, at different organisation, it was mostly due to lack of proper screening that he got through.
Action Against Hunger, a charity which hired the tainted aid worker to work for them in Bangladesh, said it was unaware of his deeds, after the revelation was made public.
A statement from the charity read: "Action Against Hunger has a strict recruitment process which includes tests, interviews, individual references checks, and contact with former employee organisations according to French labour regulation.
"This procedure was followed prior to the employment of Roland van Hauwermeiren.
"During this process, Action Against Hunger received no information regarding any inappropriate or unethical behaviour by Roland van Hauwermeiren while he was with Oxfam in Haiti, or any warning on the risks of employing him.
"According to our records, we have not received any alerts regarding sexual misconduct or abuse during Roland van Hauwermeiren's assignment with Action Against Hunger.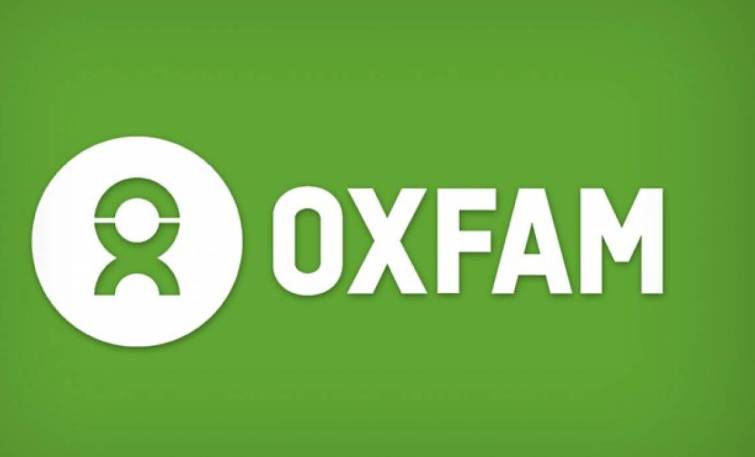 OXFAM Issues An Open Letter of Apology
An open letter to Oxfam shoppers, supporters and volunteers
I'm writing to you today heartbroken about the devastating stories you will have seen in the news, reporting the sexual misconduct of some former Oxfam employees in Haiti in 2011 and Chad from 2006.
I know that this apology is by no means enough but I want to offer it unreservedly to our supporters, volunteers, staff and the people of Haiti and Chad for the things that happened in our name. I am so sorry.
I can't overstate what a massive blow this week has been to our mission to help people around the world. I am also greatly saddened by the resignation of Penny Lawrence our Deputy Director. She is appalled that these events happened on her watch and recognised it was only right to stand down. Penny has dedicated her life to the fight against poverty and is a huge loss to all of us.
I feel great responsibility for the trust that you all - as supporters, shoppers, staff and volunteers - place in Oxfam and I know that these devastating reports will have damaged that trust. All I can say is that we are working to rebuild that trust.
Along with our Chair of Trustees Caroline Thomson, I have already met with the Secretary of State for Development and was able to update her on the significant improvements we have already made since 2011. We are also committed to developing a more comprehensive package of measures, including:
Establishing a stronger and independent confidential 'whistleblowing' line to ensure that we do all we can to prevent sexual abuse and misconduct happening in the first place.
Strengthening the vetting of staff, including making safeguarding a mandatory part of the recruitment process for senior leadership positions.
Revisiting improvements already made and learn additional lessons from Haiti 2011.
We will be working closely with the Department for International Development (DfID) and the Charity Commission to make sure we do everything in our power to protect the people we serve around the world.
You will also have seen reports of sexual misconduct in our UK shops dating from before 2014/15. These were among cases identified through our whistleblowing procedure, which were dealt with at the time. Since then we have introduced a whole range of more robust measures to improve how we deal with these issues. I know that today, our shops are a safe place for staff and volunteers alike.
The coming weeks and months will be among the hardest in Oxfam's history. Please know that we will learn from this. And please also know that this organisation is still full of amazing, brave, committed staff and volunteers who are making remarkable life-saving, life-changing work happen in desperate situations. Just last month I saw first-hand our vital response to the Rohingya crisis in Bangladesh. I think of the unfolding disaster in DR Congo where dedicated Oxfam teams are getting clean drinking water to people without thought for their own personal safety. The ongoing conflict in Yemen where we are reaching people with much needed food. Our relentless campaigning to break down the barriers that keep people poor. This work continues and, with your support, we won't stop fighting poverty and suffering wherever it exists.
Once again, I offer my apologies to you all.
Thank you for your support.
Mark Goldring
Chief Executive, Oxfam GB
Image: The top image of Roland van Hauwermeiren is a screen grab of The Times UK