Rights / Gender
Human Rights
North Korea frees US national Otto Warmbier, family says he is in coma
Just Earth News | @justearthnews | 14 Jun 2017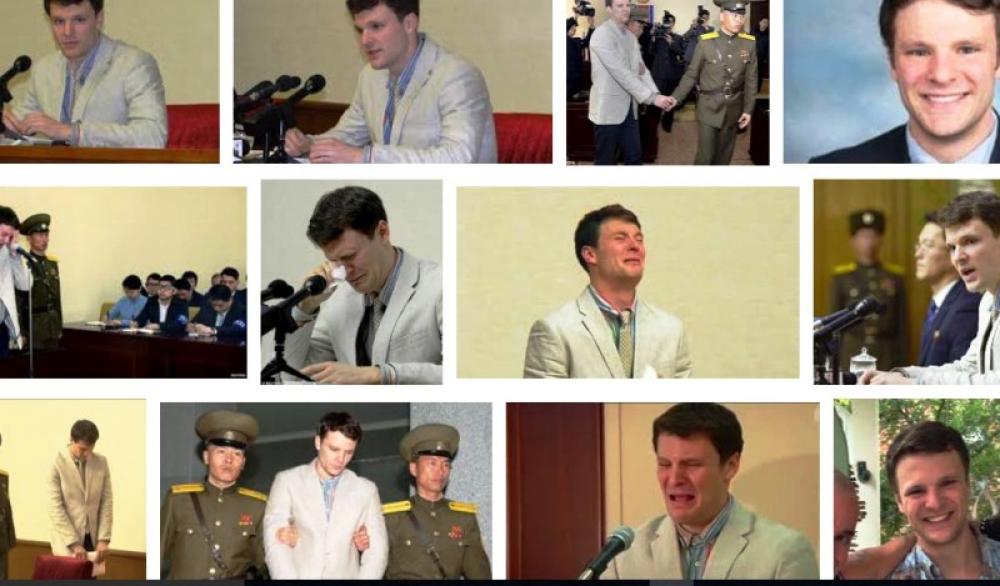 Washington, June 13 (Just Earth News): Otto Warmbier, a US national who was jailed in North Korea while visiting the country as a tourist, has been released but his family said he is in coma for over a year since his trail in March 2016, media reports said on Tuesday.
Otto Warmbier is an American college student who was imprisoned in North Korea and then sentenced to 15 years of hard labour on the charges of "stealing a propaganda sign from a hotel."
The 22-year-old was flown to Ohio late on Tuesday and was immediately rushed to hospital.
US Sen. Rob Portman said in a statement: "Otto's detainment and sentence was unnecessary and appalling, and North Korea should be universally condemned for its abhorrent behavior. Otto should have been released from the start."
Warmbier was arrested last year in January. The arrest took place at the airport in Pyongyang, media reports said.
"He is being medevacked to the US. The brutalization and terrorism the North Koreans have put upon Otto and the Warmbier family have ended. Thank God," the US national's parents told CNN.

According to a BBC report, there are reported to be three other US citizens in custody in North Korea. They are:
Kim Dong-chul, a 62-year-old naturalised US citizen born in South Korea, who was sentenced to 10 years hard labour in April 2016 for spying
Korean-American professor Kim Sang-duk (or Tony Kim) who was detained in April 2017. The reasons for his arrest are not yet clear
Kim Hak-song, like Kim Sang-duk, worked at the Pyongyang University of Science and Technology (PUST) and was detained in May 2017 on suspicion of "hostile acts" against the state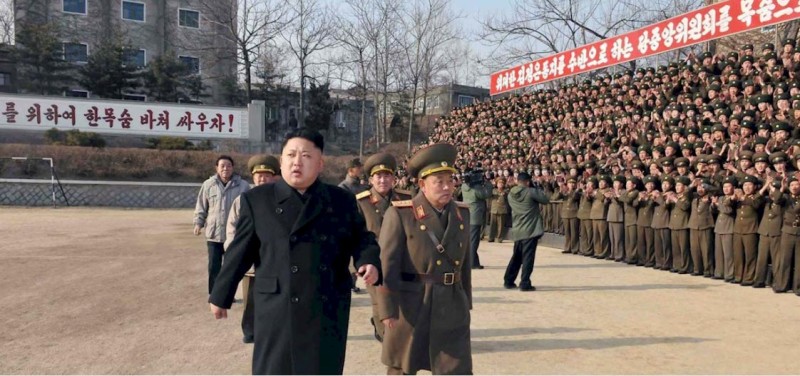 An Amnesty International image of North Korea Supreme leader Kim Jong un
AMNESTY ON NORTH KOREA DETENTIONS
According to Amnesty International, the North Korean authorities sentenced people, including foreign nationals, to long prison terms after unfair trials.
"Frederick Otto Warmbier, a US student, was convicted of 'subversion'; he only admitted stealing a propaganda banner. He was sentenced to 15 years' hard labour in March; he was not given consular access for at least six months."
"Kim Dong-chul, a 62-year-old US citizen born in South Korea, was sentenced to 10 years' hard labour in April for "spying"; the authorities failed to provide details about the alleged spying activities.
"The sentences were imposed as new UN sanctions on North Korea were authorized earlier in the year, and before the Korean Workers' Party Congress in May when there was increased international attention on North Korea. Up to 120,000 people remained in detention in the four known political prison camps, where they were subjected to systematic, widespread and gross human rights violations such as forced labour, and torture and other ill-treatment − some amounting to crimes against humanity.
"Many of those held in these camps had not been convicted of any internationally recognized criminal offence but were detained for "guilt-by-association", simply for being related to individuals deemed threatening to the state," said Amnesty International.
Images: Internet grab/ Amnesty International