Canada: Sixth round of NAFTA talks ended with a 'progress'
Just Earth News | @justearthnews | 30 Jan 2018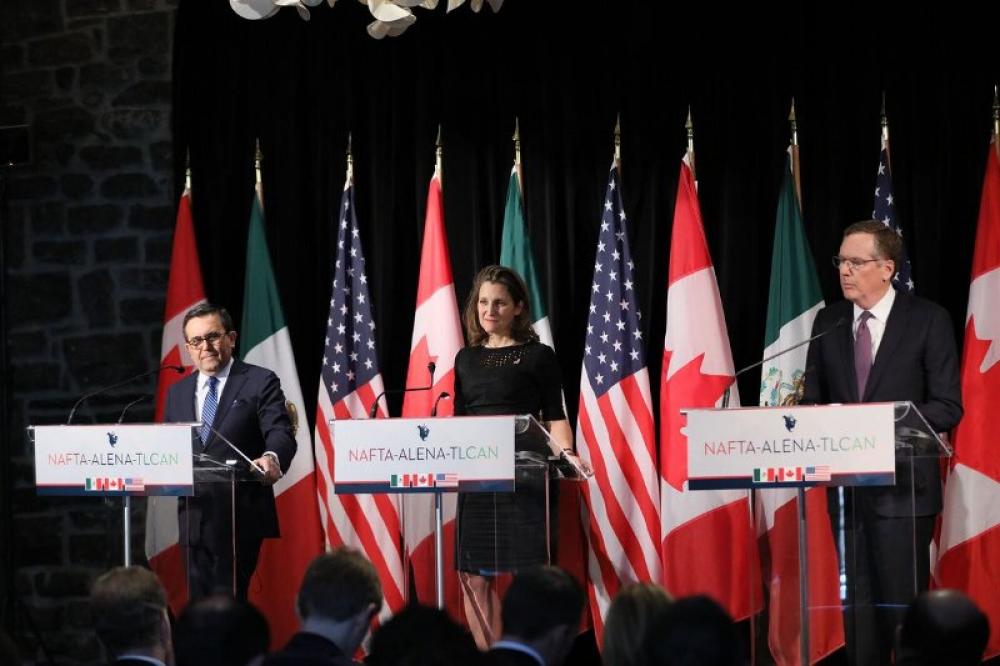 Montreal: The sixth round of North Atlantic Free Trade Agreement (NAFTA) ended in Montreal on Monday with a little 'progress', media reports said.
The trade ministers of the three member nations-Canada, the US and Mexico- participated in the trade talks.
U.S. trade representative Robert Lighthizer hopes that the progress will accelerate further.
He told CBC News: "This round was a step forward, but we are progressing very slowly."
The three countries are now discussing certain key areas leaving behind the anti-corruption issue.
Canadian Foreign Affairs Minister Chrystia Freeland said Canada will agree to a negotiated statement on trade but the country will also protect the domestic softwood lumber industry.
Freeland even stated that Canada agrees with the free and fair trade policy proposed by US President Donald Trump.
Despite a successful round of talks, Freeland accused the US of undermining the status of the NAFTA.
She also said the new version of NAFTA cannot be achieved with a mindset of "winner-takes-all".
Mexican Secretary of Economy said Ildefonso Guajardo said there are still substantial challenges to overcome.
NAFTA is an agreement which came into force from January 1994 by Canada, Mexico and United States creating a trilateral trade bloc in North America.
For more than two years, US President Trump criticised the agreement and also hinted to take some serious steps being in the administration or at least send some ultimatums.
Trump reportedly wants the treaty to be more fair.
Both Canada and the US differ in the climate change.
Amid the ongoing negotiations in the North Atlantic Free Trade Agreement (NAFTA), Canadian Foreign Affairs Minister Chrystia Freeland, in November, said the country can't agree to extreme proposals put forward by the US, media reports said.
After the fifth round of talk in Mexico city, Freeland had told media: "There are some areas where some extreme proposals have been put forward, and these are proposals that we simply cannot agree to."
Freeland even said certain proposals could become detrimental to the Canadian auto-industry.

(Reporting by Suman Das)
Image: twitter.com/cafreeland