Norwegian royal shares Spacey encounter
Just Earth News | @justearthnews | 09 Dec 2017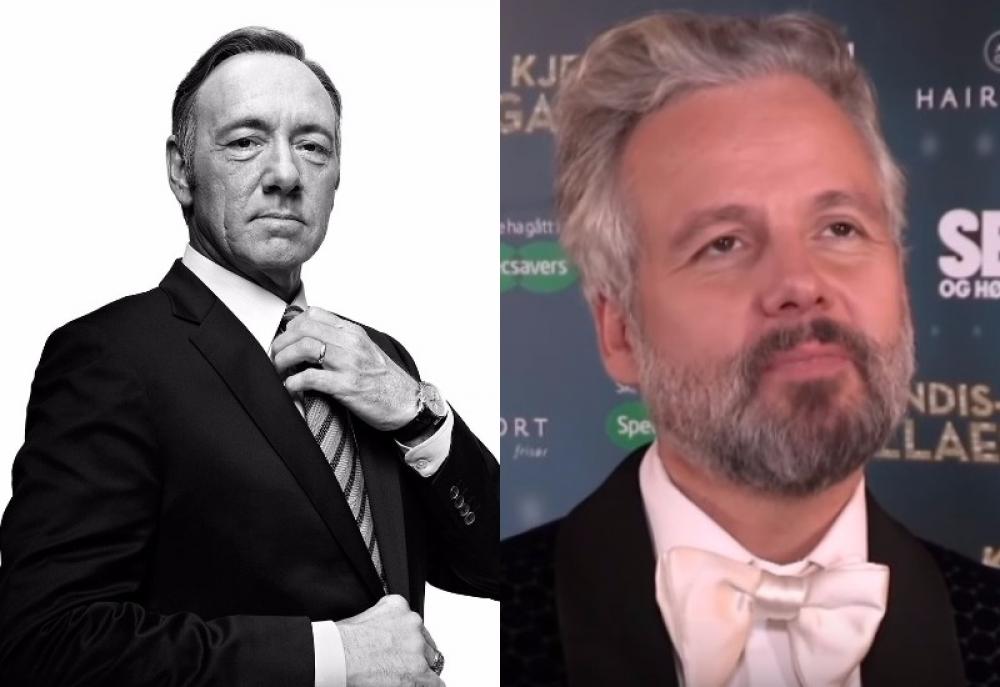 Oslo, Dec 9 (JEN): He has already been shamed after a string of startling revelation showed Kevin Spacey as a sexual predator, but his plight is far from over.
Ari Behn, former son-in-law of King Harald, the monarch of Nowway, has accused Spacey of 'grabbing him by the balls' during the Noble Prize Concert in 2007.
Behn was married at that time to Princess Martha Louise, daughter of King Harald.
Sharing his ordeal, Behn told a Norwegian radio station, "I am a generous person, but this was a bit more than I had in mind."
He shared that the Oscar winning actor asked him to join outside for a cigarette where the alleged incident took place.
"We had a great talk, he sat right beside me," he shared. "After five minutes he said, 'hey, let's go out and have a cigarette'. Then he puts his hand under the table and grabs me by the balls."
Behn said that he brushed off the advances with "maybe later".
Spacey, an immensely popular actor, fell from the grace after actor Anthony Rapp narrated an incident that took place almost 30 years ago involving himself and the Academy Award winning actor.
Rapp, then just 14 years old was allegedly exposed to sexual behaviour by Spacey.
The former also accused the latter of trying to seduce him.
Spacey however issued a formal apology on Twitter and called it 'drunken behaviour'.
"I owe him the sincerest apology for what would have been deeply inappropriate drunken behaviour," Spacey's statement read.
It is then that he chose to reveal himself as a Gay man as in an ensuing paragraph the thespian wrote, "This story has encouraged me to address other things about my life... I have loved and had romantic encounters with men throughout my life, and I choose to now live as a gay man."
However, as it turned out, Spacey's apology of it being a 'drunken behaviour' held no water as later numerous men, mostly young theatre actors, accused the former of predatory behavoiur on more than one occassions.
The revelations have also caused his career to plummet, as Spacey has now been chucked out of popular television show House of Cards, where he played the lead role.
Renowned director Ridley Scott too has replaced him with Christopher Plummer in the film All the Money in the World.
Interestingly, Spacey had completed all his scenes in the film and the rumour mills had it that he was in the race for another Oscar.