UK tattooist helping breast cancer survivors feel whole again with A.R.T
Just Earth News | @justearthnews | 10 Mar 2018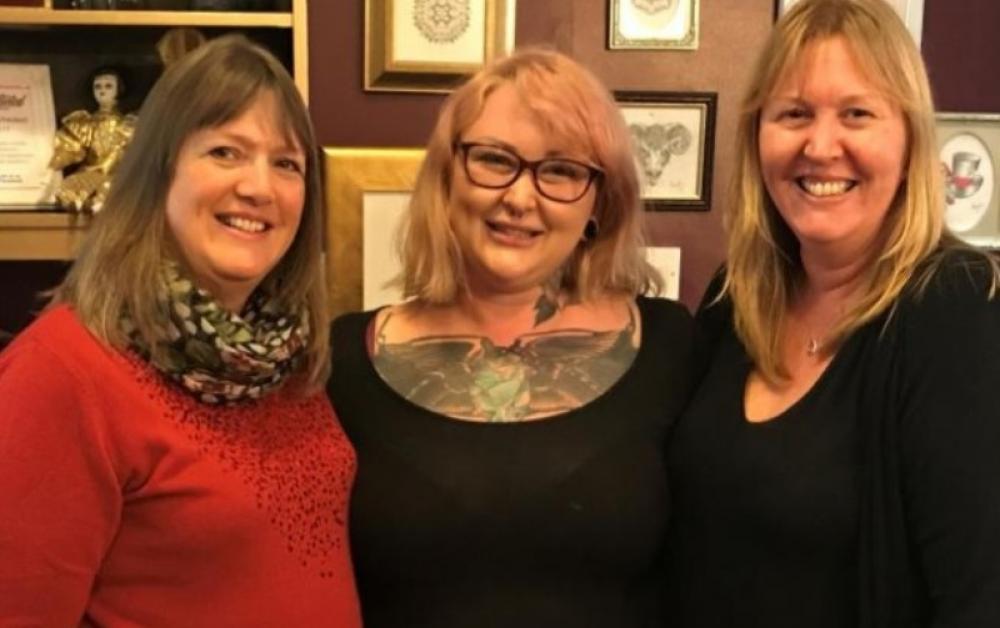 London: Tattooing is a means of livelihood for some, while some derive artistic pleasure from inking skin, but for Lucy Thompson its more than that.
Thompson, who hails from UK's Yorkshire, is breaking grounds in the country with her 3D Areola Restorative Tattoos (A.R.T).
She learned about her aunt Pam's mastectomy a decade ago and after seeing her nipple graft and tattoo fading away, Thompson decided to help out women sharing a similar diagnosis with realistic areolas.
"It's like a gift, I need to use it for good and what better way to start than with your family. Your family are everything. It is a pleasure to be able to do this for her and use my talent for good for her and for others. It's pretty special," she tells the Bradford Telegraph and Argus.
Though she has been practicing the art for four years now, the tattooist acquired her knowledge 5000 miles away from home, In Texas, USA.
She trained with with her mentor, Stacie Rae, at The House of A.R.T (Areola Restorative Tattooing) in San Antonio.
Speaking about her procedure, the tattooist adds that she uses The Pink Ribbon Series ' from World Famous Ink'. Along with the mix of specialist technique, she achieves the 3D effect, which is said to last a lifetime.
"Currently UK women only have the option of medical or cosmetic tattoo treatment - using micro pigmentation - this will wear away and require annual top ups. There are also issues with this in terms of real representation of the nipple as limited artistic skills mean women are often left with a result that could be much improved upon with specific tattoo skills," she says.
"After the trauma of going through cancer, I want to make the restorative period as stress free as possible and help women feel whole again, drawing a line under the arduous journey they have been through. Why should they have to return for future treatment when it can be done in one process," she adds.
Nicola McDonnell, 44, who was one of her first clients, told the BBC Radio 5, "It's not often I can stand in front of the mirror and look, but I will now."
Image: Websitegrab from Bradford Telegraph and Argus