Saudi Arabia allows women to join army as critics credit its feud with Iran behind female empowerment
Just Earth News | @justearthnews | 27 Feb 2018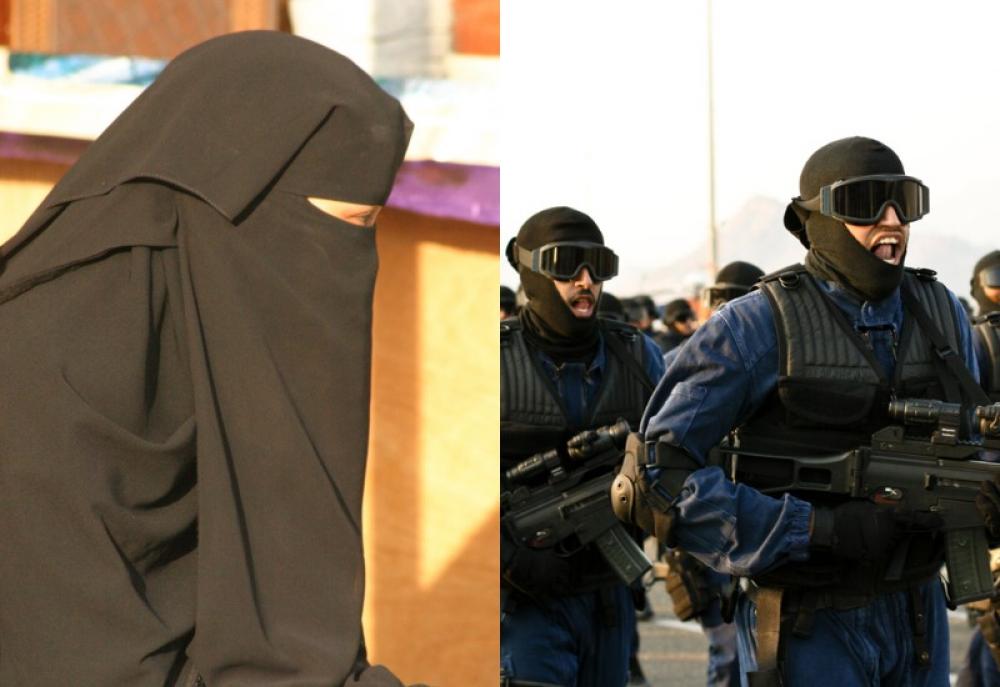 Riyadh: Are the dark days of being a woman in Saudi Arabia slowly becoming a thing of the past? If the recent activities are taken into account, one can say that the country is taking giant strides to empower the fairer sex long living in a retrograde, misogynistic society. However some give the credit for such empowerment to its race for regional dominance vis-a-vis Iran.
Even since the regime appointed Mohammed bin Salman as the Crown Prince, the Middle Eastern country has allowed women to drive cars, facilitated women to watch a game of football from the stands and as of Feb 26, 2018, Saudi Arabia has allowed women to join its army.
Women however will not be involved in a combat and will work in security.
The changes have been welcomed by those actively campaigning for women rights in Saudi Arabia. But according to some, these changes have little to do with women empowerment and are politically driven.
After Saudi Arabia scrapped its three decades old law to allow women to drive cars, Saudi activist Hala Al-Dosari told The Atlantic that it was done to consolidate political power.
In her piece for The New York Times, American-Iranian poet Roya Hakakian stated, "The escalating rivalry between Iran and Saudi Arabia has alarmed foreign policy experts who believe that it could further destabilize the region. But feminists have reason to rejoice. In the competition between the two regimes to earn the mantle of the more moderate Islamic alternative, women have been the beneficiaries."
According to her, when Saudi Arabia allowed women to vote and drive, Iranian women paid no heed as the former was only catching up with their women from the latter country.
However, Riyadh played a masterstroke after it decided to allow women to watch games from the stands.
"But when Saudi Arabia lifted the ban on women's presence in sports stadiums, Iranian women got angry at their own government. The timing of the Saudi announcement in late September was perfect — if inflaming Iran's civil society was the goal. Only a few weeks earlier, Iranian women were barred from attending the qualifying World Cup match in Tehran between Iran and Syria, while Syrian women were permitted to enter the stadium," the piece read.
Is Mohammed Bin Salman a game changer? Hakakian seems to agree.
"Iranian activists have always looked to the West to pressure Tehran to respect human rights. But the appearance of Crown Prince Mohammed bin Salman on the scene could shift the attention to Saudi Arabia. Whatever his long-term intentions, he is robbing Tehran of narratives it has long relied on. Citing the Saudis' poor record in engaging and educating women, Iran has easily deflected Western criticism of its own practices," her piece read.

Military Image: Omar Chatriwala/Wikipedia
Burkha Image: Walter Callens/Wikipedia
Saudi women spectator image: twitter.com/FaraaahKhan