Australians vote in favour of same sex marriage
Just Earth News | @justearthnews | 15 Nov 2017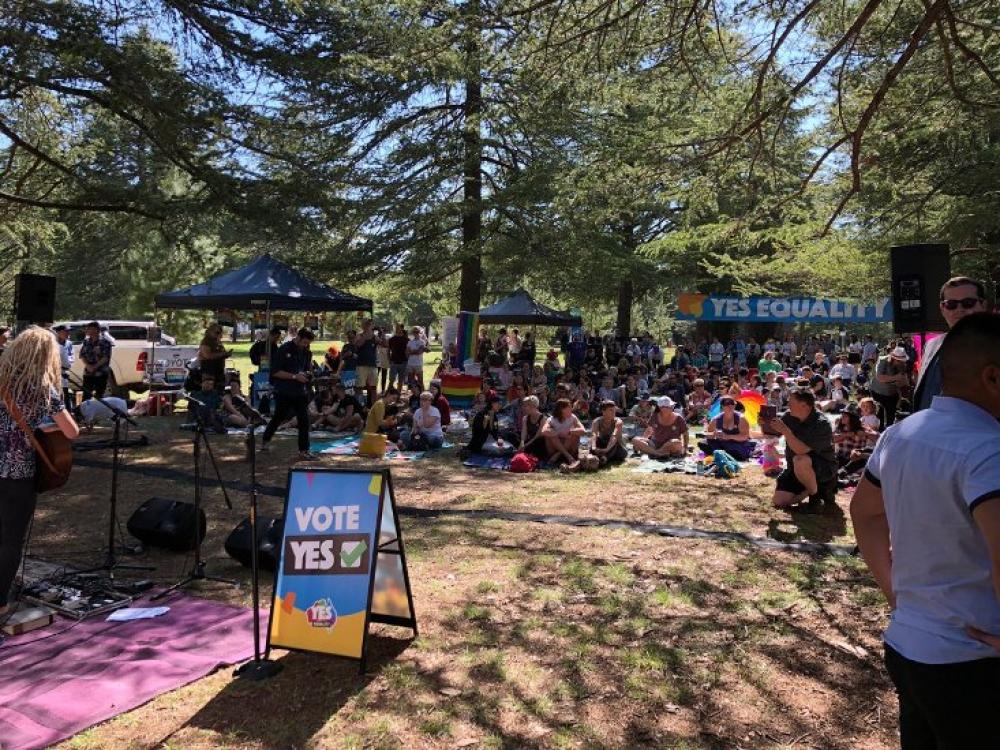 Canberra, Nov 15 (JEN): The LGBTQ community in Australia took to the streets in the capital to celebrate victory after citizens voted in favour of same sex marriage, reports said.
However, the final verdict will be declared by the senate.
Nearly 62 percent of the 12.7 million people voted in favour of the change.
The vote, which went on for two months, was done via a non-binding postal survey.
Following the results, Australian Prime Minister Malcolm Turnbull vowed to move a bill in favour of equality by Christmas.
He told reporters in the capital, "Australians have spoken in their millions and they have voted overwhelmingly yes for marriage equality."
"They voted yes for fairness, yes for commitment, yes for love," he added.
Same sex marriages were legal for a very brief time in Australia around 2013, but a High Court ruling that very year made it impossible for LGBTQ couples to marry legally in the country.
A few months ago, Taiwan, Germany and Malta made news after they ruled in favour of gay marriages.
By voting in favour of the motion, Taiwan etched its name in history books by becoming the first Asian nation to do so.
Image: twitter.com/AMEquality