Instagram to celebrate Pride month, rolls out new stickers
Just Earth News | @thingsDeepsays | 06 Jun 2017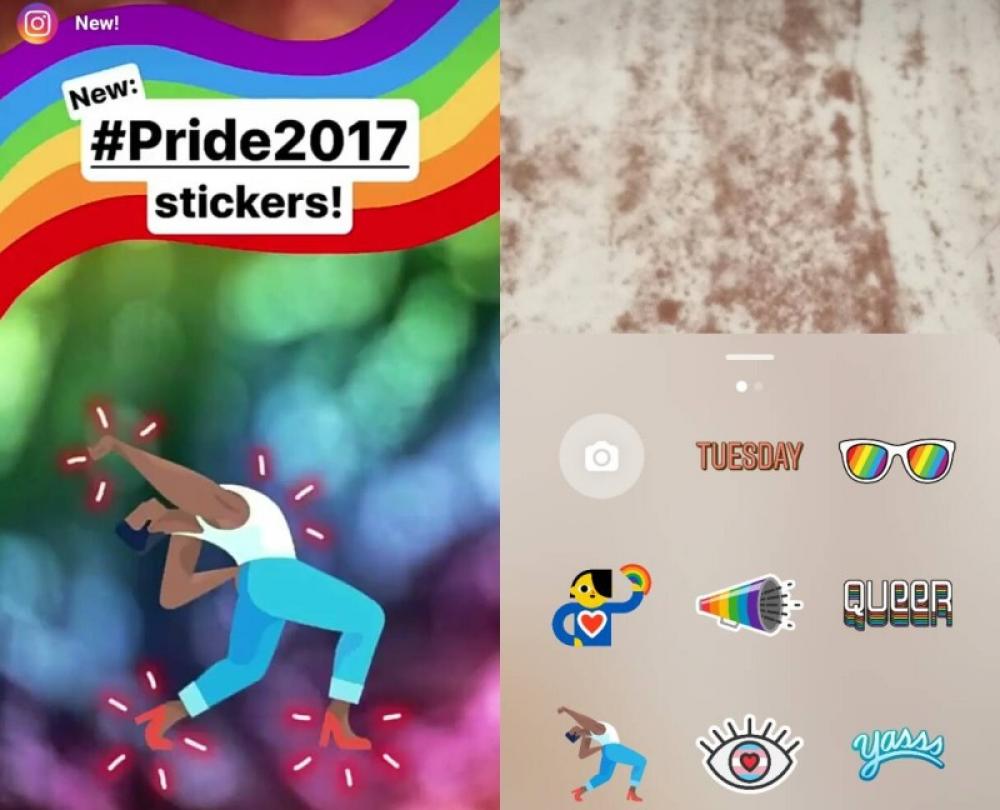 California, Jun 6 (JEN): In solidarity with the LGBTQ people, image sharing app Instagram has rolled out new stickers to celebrate the Pride month.
Many countries celebrate Gay Pride in the month of June, seen as a step forward towards equality and acceptance towards the Rainbow community.
Special parades are also organised in many parts of the world, which attracts tourists.
The Sao Paolo Gay Pride Parade in Brazil was attended by at least 2.5 million people, thus making it the largest LGBTQ event till date.

Pride parades in the US and Canada too witness large footfalls.
The Pride parade in Toronto, Canada, received a big boost this year from Mayor John Tory.
"Pride is hugely an important event for our city, and one that is supposed to send a message of inclusion and equality to the world," he said.
Commenting on the new stickers, Instagram's official statement read, "It's June, and in many countries that means it's time to celebrate #Pride2017. All month long, we'll be sharing stories from diverse LGBTQ community members from around the world."
The company said that it has allowed LGBTQ artists to define the representation of their own community through the stickers.

Collaboration with Paul Smith, the Rainbow Wall

Meanwhile, British designer Paul Smith has lent his support to the Pride month.
The ace designer announced his commitment through his official Instagram account.
"Everyday is a new beginning. I've teamed-up with Instagram and painted the wall of my famous pink shop in LA in a rainbow stripe. Read all about it over on @paulsmithdesign #kindcomments#takenbyPaul," he said.
Referring to the same, the official account of Paul Smith Design read, "It's with great pride we've teamed up with @Instagram for a special partnership. Find out more soon... #PaulSmithLA#kindcomments #instagram."
A making video of the Rainbow Wall has also been shared in the account.

(Writing by Sudipto Maity)