Rights / Gender
Human Rights
Norway: Hundreds demonstrate outside Chinese Embassy in Oslo to mark Tibetan Uprising Day
Just Earth News | @justearthnews | 14 Mar 2019 Print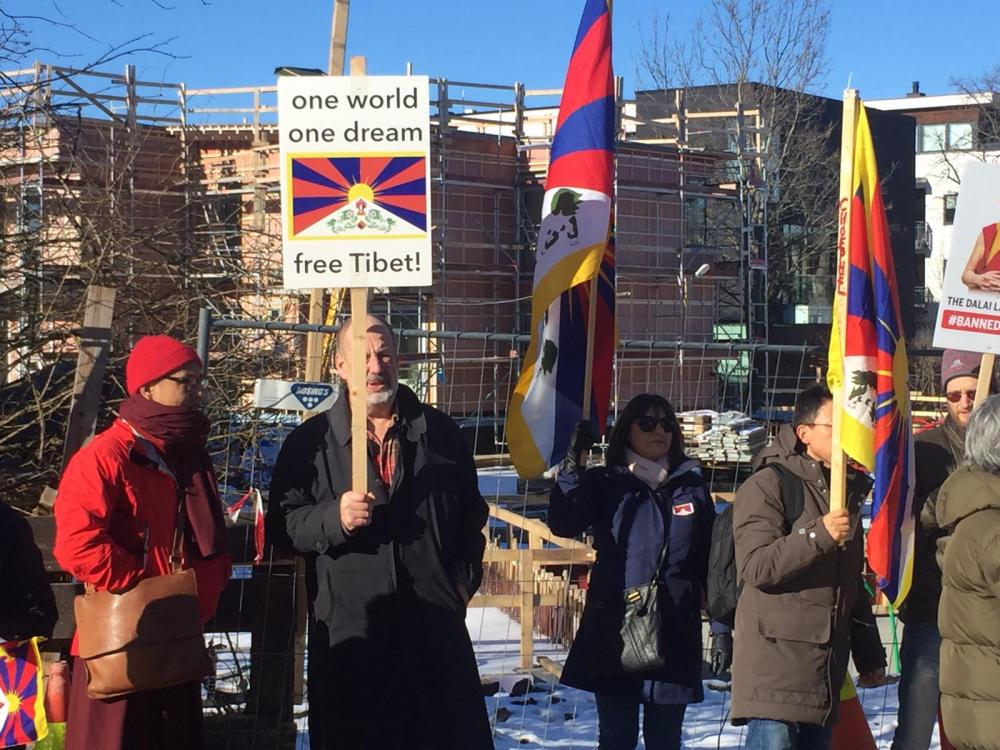 Oslo: Hundreds of Tibetan activists marched down to the Chinese Embassy in Norway's capital Oslo city and protested in front of the building to mark the Tibetan Uprising Day recently.
The protest was an attempt on the part of the community in Norway to highlight the suffering of the Tibetan people due to Chinese occupation of their land.
Clad in yellow T-shirts, the protesters were seen waving Tibetan flags and shouting slogans against China as they described it as a demonstration against denial of human rights in the Himalayan region.
The protesters were also seen forming human chain in front of the embassy.
Security was beefed up at the spot as protesters kept visiting the site in large numbers.
"As the crowd kept increasing, police personnel beefed up security in and around the Chinese Embassy. The protesters tried to march towards the Embassy but were prevented by police from entering the high-security complex," reported Norway News.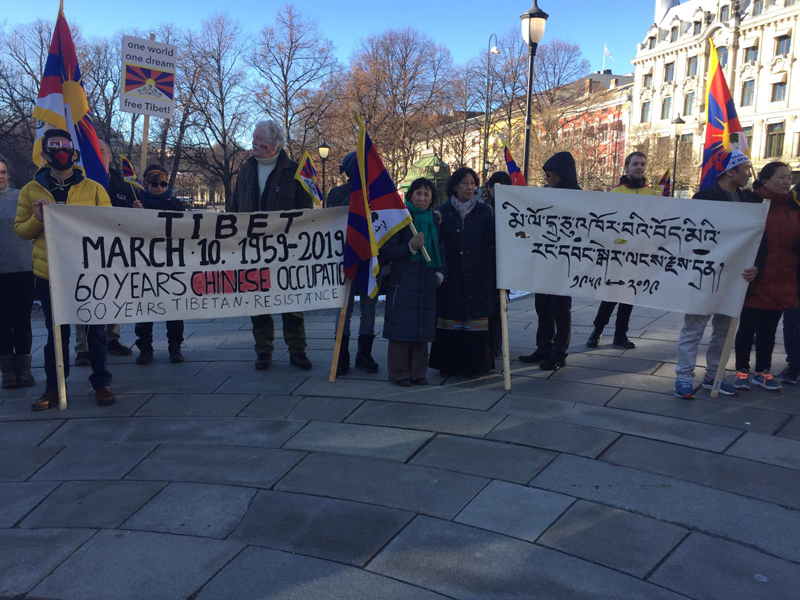 Not only in Norway, Tibetan protesters had also observed the day in several others parts of the world on the same day.
As per Norway News report, from Norwegian Parliament in Oslo to Toronto, London to New York City, thousands hit the streets in more than 100 rallies to remember the day Tibetans surrounded the summer palace of their spiritual leader, the Dalai Lama, amid fears that Chinese troops planned to kidnap him.
Tibetan Uprising Day, observed on March 10, commemorates the 1959 Tibetan uprising against the presence of the People's Republic of China in Tibet.
The failure of the armed rebellion ultimately resulted in a violent crackdown on Tibetan independence movements, and the flight of the Dalai Lama into exile.
After his escape from China in 1959, following the brutal suppression of the Tibetan national uprising in Lhasa by Chinese troops, Dalai Lama has been living in Dharamsala in India's Himachal Pradesh state with India granting him an asylum.
Dalai Lama: Source of India, China discomfort:
The issue of Dalai Lama has been a constant source of discomfort between India and China which also fought a war in 1962 over disputed border territories.
Dalai Lama's visit to northeast India had irked China several times in the past.
China holds that Dalai Lama has Indian political backing during his visit to Arunachal Pradesh, the Northeastern Indian state on which China makes territorial claims. China has also objected to Dalai Lama's visit to Tawang in particular.