Rights / Gender
Human Rights
Uyghur Turks: Turkey demands China to shut down camps
Just Earth News | @justearthnews | 10 Feb 2019 Print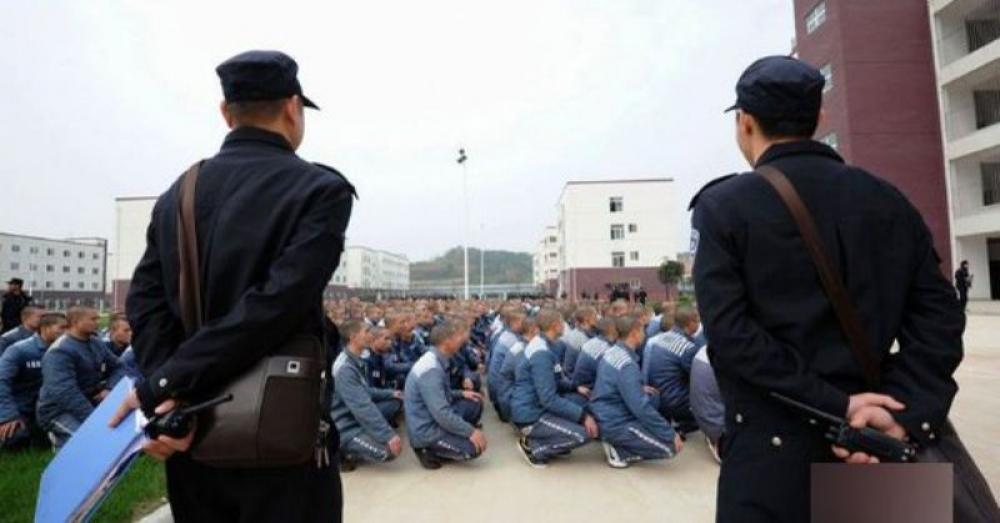 Ankara: The Turkey government on Sunday described Beijing's controversial mass "re-education" camps of Uyghur Turks in China's western region of Xinjiang as 'a great shame for humanity'.
Country's Foreign Ministry spokesman Hami Aksoy issued a statement on the matter and asked China to close its detention camps, which the Asian giant describes as "re-education" camps.
"Practices violating the fundamental human rights of Uighur [also spelt as Uyghur] Turks and other Muslim communities in the Xinjiang Uighur Autonomous Region have worsened, especially during the last two years, and have been brought to the agenda of the international community," read the statement.
China has been slammed for its persecution of Muslim minority groups and large-scale internment in camps where they're said to be undergoing "re-education" programmes.
"It is no longer a secret that more than one million Uighur Turks incurring arbitrary arrests are subjected to torture and political brainwashing in internment camps and prisons. Uighurs who are not detained in these camps are under heavy pressure. Our kinsmen and citizens of Uighur origin living abroad cannot get news from their relatives in the region. Thousands of children have been removed from their parents and became orphans," Turkey said.
The Uyghurs are a Turkic ethnicity who live in the Xinjiang Uyghur Autonomous Region of China. Uyghurs primarily practice Islam.
The Ministry said in the statement: "The reintroduction of internment camps in the XXIst century and the policy of systematic assimilation against the Uighur Turks carried out by the authorities of China is a great shame for humanity.We expressed our views on the tragedy in the Xinjiang region to the Chinese authorities at all levels."
The Ministry issued the statement amid reports of death of a renowned musician from the ethnic Uighur minority in the alleged detention camps.
Abdurehim Heyit is reported to be serving eight years in prison for one of his songs in one of the detention camps where several Uighurs have been allegedly kept in detention.
In the statement, the Ministry said: "In such an environment, we have learned with deep sorrow the passing away in his second year of imprisonment of the distinguished folk poet Abdurehim Heyit, who was sentenced to eight years in prison for one of his songs. This tragedy has further reinforced the reaction of the Turkish public opinion towards serious human rights violations committed in the Xinjiang region. We expect this legitimate response to be taken into account by the Chinese authorities."
"We respectfully commemorate Abdurehim Heyit and all our kinsmen who lost their lives defending their Turkish and Muslim identity," it said.
The Ministry directed China to close the camps and said: "On this occasion, we invite the Chinese authorities to respect the fundamental human rights of Uighur Turks and to close the internment camps."
Image: World Uyghur Congress‏ Twitter page