Rights / Gender
Human Rights
Egyptian female singer jailed for music video with banana act
Just Earth News | @justearthnews | 13 Dec 2017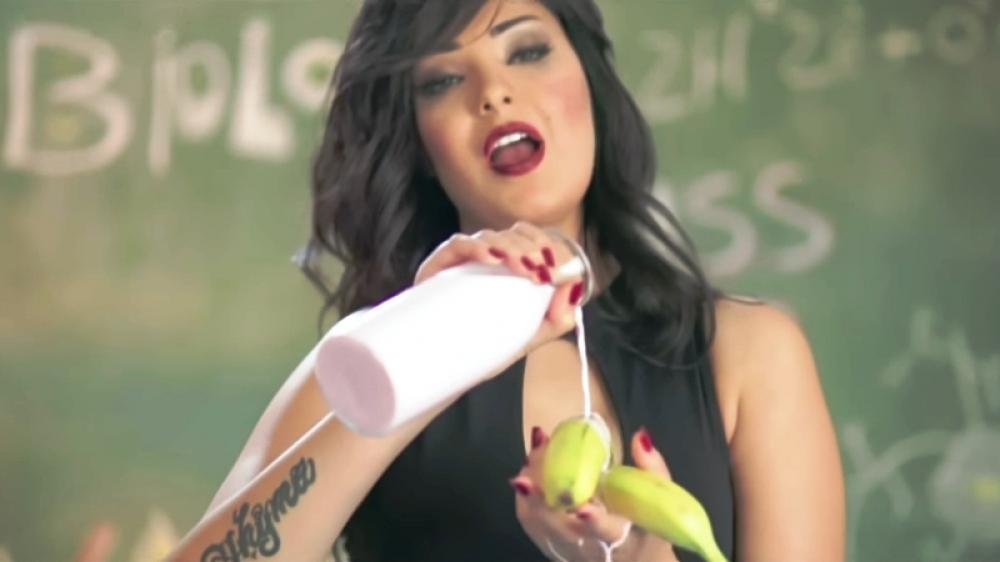 Cairo: A 25-year-old Egyptian singer who had appeared in a music video in which she was seen eating a banana in a classroom wearing a provocative dress has been sentenced for two years by a court in Egypt, media reports said.
A BBC report said the singer, Shaimaa Ahmed, who is known as Shyma, was arrested last month after the video sparked outrage in Egypt. She was found guilty of debauchery and circulating an indecent film.
The report said the video's director was also sentenced to two years in prison in absentia. The singer was also fined 10,000 Egyptian pounds.
Shyma had apologised for the video on her song, "I Have Issues".
"I didn't imagine all this would happen and that I would be subjected to such a strong attack from everyone," she wrote on her now-deleted Facebook page, reported BBC.
According to SBS news, the singer appeared in a mock classroom in the video, "licking an apple and appearing to mimic fellatio on a banana in front of a chalkboard scrawled with "Class #69".
Egyptian courts had earlier last year sentenced three female dancers to six months each for "sleazy" music video performances.
Egyptian singer Sherine Abdel Wahab, known as queen of emotions, was earlier made to face lawsuits for her comment that drinking from River Nile will get her disease.
While on a stage show in the United Arab Emirates when a fan requested her to sing the song Have You Drunk From the Nile? the singer had lightheartedly replied: "No, you'd get Schistosomiasis [a parasitic disease]! Drink Evian, it's better."
Her comment triggered outrage as many accused her of disrespecting the nation.

Recently, the Egyptian Musicians Syndicate declared to ban Abdel Wahab from performing concerts in the country for two months.