Rights / Gender
Human Rights
Rape, kidnapping, conversion: Pakistan is no country for Hindu girls now?
Just Earth News | @justearthnews | 12 Aug 2017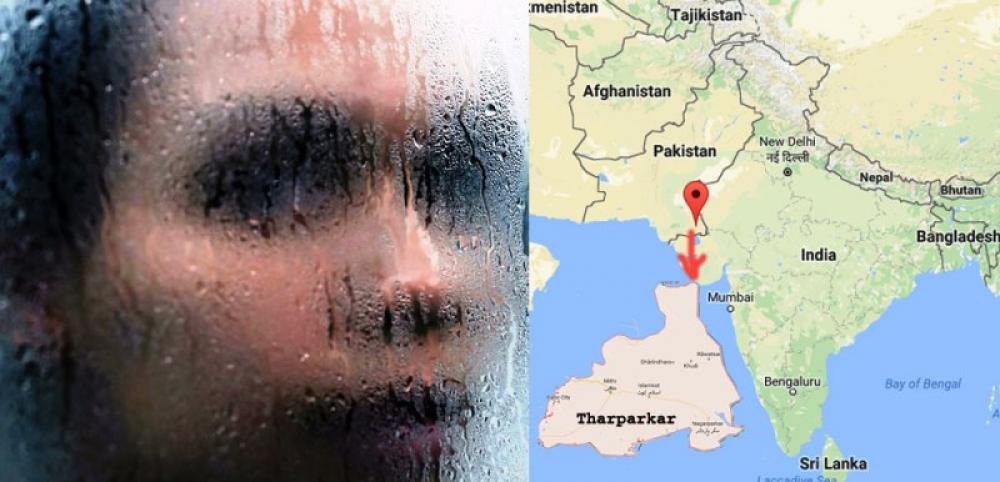 Mushrooming of madrasas, kidnapping and rape of young Hindu girls and their forced conversions to Islam and nikah (marriage) to Muslim men are rising in pockets of Pakistan. A recent Dawn investigative story says centuries old inter-communal harmony between Hindus and Muslims in Tharparkar in Sindh is under strain today. A JEN report based on recent Dawn reports
Pakistan seems to have added "rape for rape" to the pre-medieval set of punishments which included "an eye for an eye and a tooth for a tooth". Recently a Panchayat (Elders' Council) in Muzzafarabad (Multan) ordered rape of a 16 year old poor girl because her brother was supposed to have raped another minor girl. This incident shocked the Chief Justice of Pakistan. But there was nothing new in Panchayat elders passing such judgements without fear.
A psychoanalyst may conclude such elders are sex-starved and misogynists, so are the white-bearded religious elders who seem to derive vicarious pleasure from kidnapping and raping of very young Hindu girls are forced to become Muslims and marry Muslim men. This is how the crime of kidnapping and rape is legitimised. If reports published in Pakistani newspapers are any indication, most of such crimes are committed in South Sindh where in some districts Hindus exist in sub-human poverty with no political clout despite their large numbers and votes.
The coal-rich district of Tharparkar bordering India has about 50 percent Hindu population which has existed in amity with Muslim neighbours for centuries. They both share the miseries of the region – repeated droughts, starvation, disease, lack of medical facilities, roads and above all state's criminal neglect.
The Pakistan People's Party (PPP), which survives on rural Sindh, is arrogantly indifferent though it claims to be a party of down trodden. In 2013 the party led by its young chairperson Bilawal Bhutto, was celebrating the glory of Sindhi culture while Pakistan's national press was shrieking with reports of daily deaths of children due to starvation, starvation-related diseases and mal-nutrition, and no medical help during the cruel drought in Tharparkar that year.
While the PPP provincial government was busy in the celebrations, the newly elected Prime Minister in Islamabad Nawaz Sharif got enraged and came to Tharparkar and ordered relief for the affected people. But more than compassion Sharif's gesture was said to be politically motivated to embarrass the PPP government in Sindh. People still continue to suffer and children continue to die when the drought makes yearly visits to them.
Some years ago when the media began highlighting the plight of the people in Tharparkar, a few Muslim relief teams came but catered only to the Muslim sufferers. Hindus were left out. Rich Hindus in north of Karachi showed total indifference. They seemed to say: "We are not our brother's keepers". In the past ten years or so we see the emergence of the developments which are essentially exploitative of the drought misery.
They are: (i) Mushrooming of madrasas in the region and (ii) kidnapping, rape of young girls and their forced conversions to Islam and nikah (marriage) to Muslim men. Mullah apologists for conversions talk of national security in Tharparkar because it borders India. This logic smacks of ill-founded distrust in the Hindu community in the border area and equally ridiculous is the logic of conversions. How can kidnapping, rape and forced conversions and marriages to Muslim men help national security in the border area?
Recently, the most prestigious Pak Daily DAWN published a long investigative story on "The Truth about Forced Conversion in Thar". It says centuries old inter-communal harmony between Hindus and Muslims in Tharparkar is under strain today. The paper writes that amid protests about forced conversion of Hindu girls, the Sindh Assembly passed an anti-conversion bill by the end of 2016. The bill banned conversions of minors. Islamists of all hues including Jammat-ud-Dawa (JuD) strongly protested against it. As a result the provincial governor withheld his assent to it. Mullahs take pride in their score of converting young girls.
DAWN quoted a pir in Umerkot district boasting that he had converted thousands of Hindu girls and young women to Islam, mostly those belonging to the scheduled castes – Bheel, Meghur and Kohli. The paper quoted his brother as saying: We've converted untold members of Hindus to Islam." The story revealed the naked truth that "several hundreds, possibly more" conversions take place every year in Tharparkar and Umerkot.
Human rights activists say the scheduled caste Hindus are so powerless that they do not report to the police about forced conversions knowing it is no use. Thus, correct figures of forced conversions cannot be known. According to DAWN, most Pakistani Hindus live in Sothern Sindh where most of them work as agro-based bonded labour (haris) without access to education, health or basic amenities. Their women are easy targets of local waderas' sons and their henchmen. Daughters of Muslim haris also face the same fate. The incident of forced conversions of Hindu is the highest here.
A human rights activist told DAWN that the misery of a forced converted and married girl does not end: her Muslim in-laws treat her and her children from the forced marriage as outcasts. Another development is the sprouting of madrasas. Locals wonder from where the money for madrasas is coming when the government has no money for health, education and for other developmental work. People in Tharparkar are amazed at the unlimited funds with Jamaat-ud-Dawa (JuD) to build madrasas.
The JuD has even bought mosques to preach Salafi Islam. Its Salafi madrasas are an addition to the Deobandi madrasas, which exist in the largest members in Umerkot and Tharparkar and run by the Jamiat-ul-Ulema-i-Islam (JuI) led by Maulana Fazlur Rahman. In the opinion of human rights activists the mushrooming of madrasas in Thar, where exist a large number of poor and marginalised Hindus, the issue of forced conversions is going to be far more complex that what its proponents make out to be, the DAWN story concluded.
Mullahs in Pakistan are most powerful in the country after the Army. They will not allow two things: (a) any law banning forced conversions of minors to Islam. They will also not allow a forced converted and married girl to meet her wailing parents. They argue that a "Muslim" cannot have anything to do with non-Muslim parents; (b) they will not allow Muslim girls the freedom to marry non-Muslim boys -even Christians whom, otherwise, they call Ahl-e-Kitab (people of the same book). They argue that in a non-Muslim home, Muslim girls will not get the rights which Islam gives to them. At present, the plight of minorities in Pakistan whether in the form of religious persecution, discrimination and indiscriminate killings by sectarian groups, seems to have no ending, neither the state of Pakistan - at the level of provinces or federal - offers any kind of institutional mechanism for proper redressal.