People
Crisis/Conflict/Terrorism
Trump warns North Korea of 'big trouble' if it acts 'unwisely'
Just Earth News | @justearthnews | 12 Aug 2017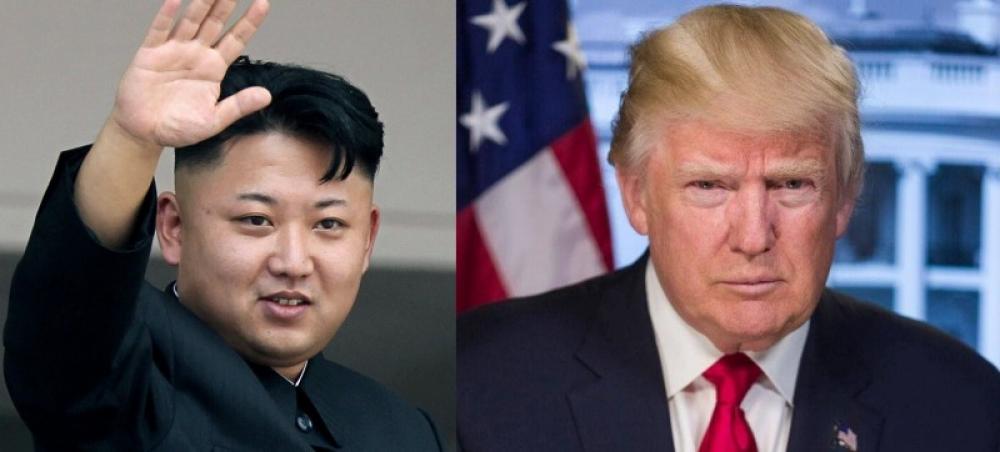 Washington/Pyongyang, Aug 12 (JEN): The US and North Korea may not have engaged their troops yet, but the full blown war-of-words is exacerbating the already fragile relationship.
On Friday, US President Donald Trump dished out another attack, threatening the Asian regime of 'big trouble' if it acts 'unwisely'.
In a tweet, Trump said that the US troops are 'locked and loaded' and will unleash itself upon North Korea if it does not back down.
"Military solutions are now fully in place, locked and loaded, should North Korea act unwisely. Hopefully Kim Jong-un will find another path!" his tweet read.
Meanwhile, with the escalation of the situation, China has urged both parties to behave.
Following a phone conversation between Trump and Jinping, the Chinese media said that the latter advocated the need for a peaceful solution, asking 'relevant' parties to not take shots at one another.
The While House later said that both the US and China maintain that the North Korean government must stop its 'provocative and escalatory behaviour'.
Meanwhile, slapping charges on Trump, the Pyongyang has accused the US President of driving the Korean peninsula to the brink of nuclear war.
The state-run North Korean KCNA news agency reportedly termed US' behaviour as 'criminal attempt to impose nuclear disaster upon the Korean nation".
It also termed the US as "the mastermind of nuclear threat, the heinous nuclear war fanatic."
The US-North Korea spat has also kept Russia on its toes.
Moscow reportedly said that the ongoing events worry them very much.
Earlier in the week, Trump had threatened the North Korean regime of raining 'fury and fire' and the latter said it would target Guam, the US military base.
Experts have stated that the recent threats from Kim's men is directly connected to the new sanctions it has received from the UN, where the US played a larger role.
According to the KCNA, the North Korean government has viewed the new ban as a 'violent violation of our sovereignty' and has promised to 'make the US pay'.
According to the new sanctions, importing coal, seafood, iron and iron ore, lead and lead ore from North Korea is banned.
Under the new rule, no country can hire or receive North Korean workers.
Countries have also been barred from entering into ventures from North Korea.
The member states will have to report within 90 days on how they have gone about the job.