Had no idea, says Vegas shooter's partner
Just Earth News | @justearthnews | 05 Oct 2017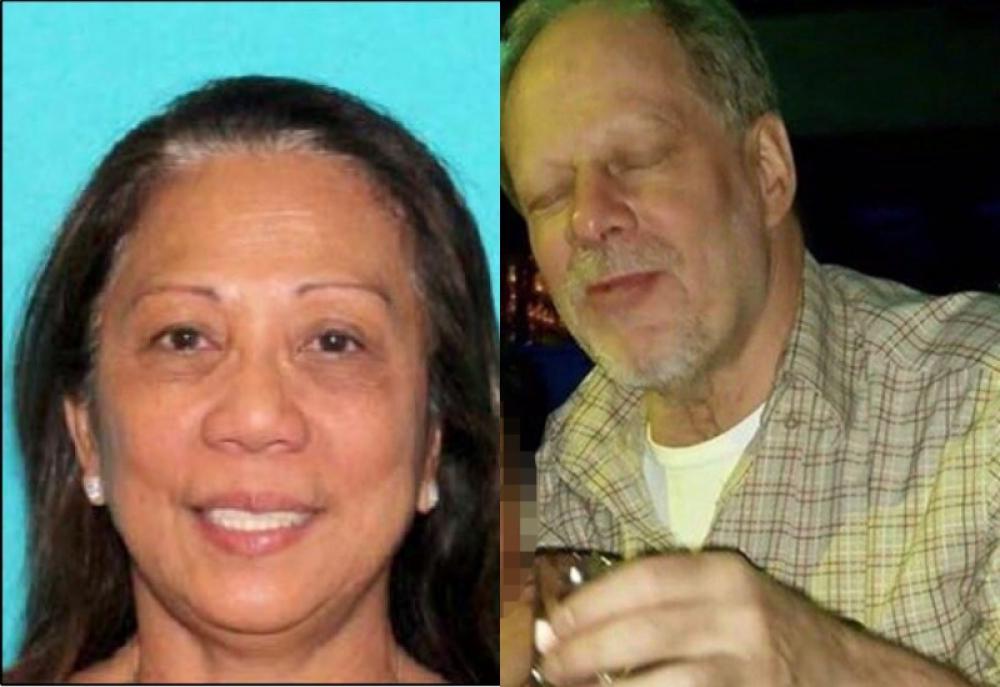 Las Vegas, Oct 5 (JEN): Partner of Las Vegas shooter Stephen Paddock, Marilou Danley, who appeared before police recently, said that she had no idea what her partner was planning, according to reports.
Meanwhile, the local police suggested that Paddock had been living a 'secret life', adding that he actually planned to escape following the massacre.
However, as things unfolded on Sunday night, when the shooter killed at least 58 people and injured over 500 others while firing randomly, he also committed suicide to escape arrest.
Earlier, on Tuesday, police found at least 42 guns and several loaded high capacity magazines after raiding his hotel room and his Mesquite, Nevada home.
In another raid, officials recovered more explosives in Paddock's car at the hotel, along with about 1,600 rounds of ammunition, the BBC reported.
Paddock had also booked into an apartment at the high-rise Ogden in downtown Las Vegas a week earlier.
Artistes including Muse, Lorde and Blink-182 were due to play there in a week's time.
Police are still probing the motive behind one of modern US' worst shooting case.
"We don't understand it yet," Clark County Sheriff Joseph Lombardo told reporters at a press conference on Wednesday.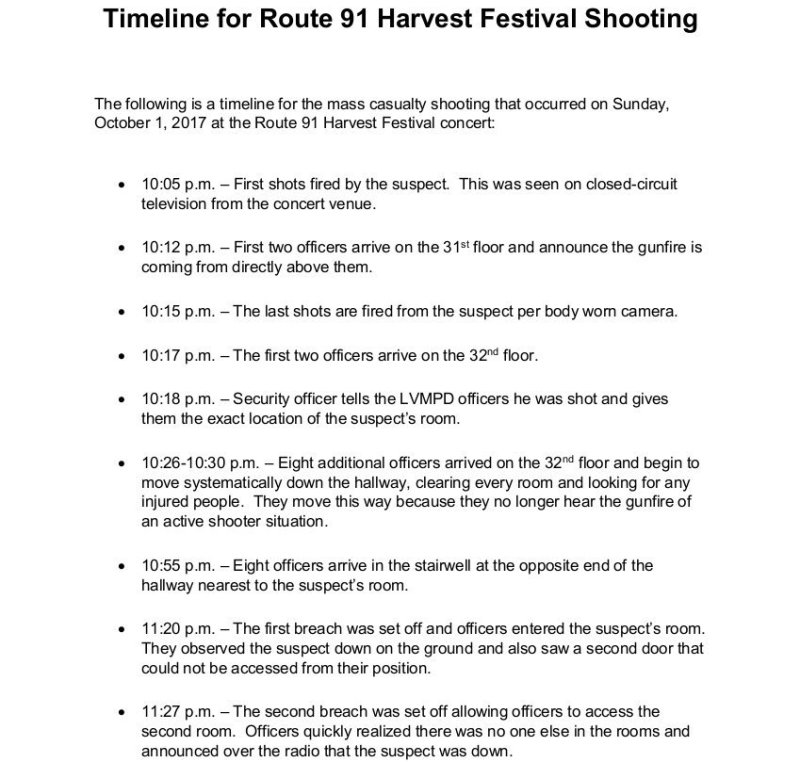 Even though police maintain that they are yet to find a terror link, Lombardo said, "You've got to make the assumption he had to have some help at some point."
Recording her statement, Danley said she was horrified by the "horrible unspeakable acts of violence", her partner had committed.
"I loved him and hoped for a quiet future together," she added.
Danley, a former casino employee, said that Paddock had surprised her with an air ticket to enable her to meet her family back in Philippines two weeks ago.
He also wired her wired her $100,000 (£75,400), explaining it was to buy a house, she said.
"I was grateful, but honestly I was worried it was a way for him to break up with me. It never occurred to me in any way whatsoever that he was planning violence against anyone."

Who is Stephen Paddock?
According to records, Paddock is a former accountant, who lived in a desert community.
The 64-year-old suspect had a pilot and hunting licence and was sans criminal record.
Despite a claim from Islamic State, who shouldered responsibility for the attack, police are yet to establish a connection between the IS and Paddock.
Officials are also looking for a motive behind his actions.