Triple Talaq verdict a step towards progress, but who'll bell the cat?
Just Earth News | @justearthnews | 14 Sep 2017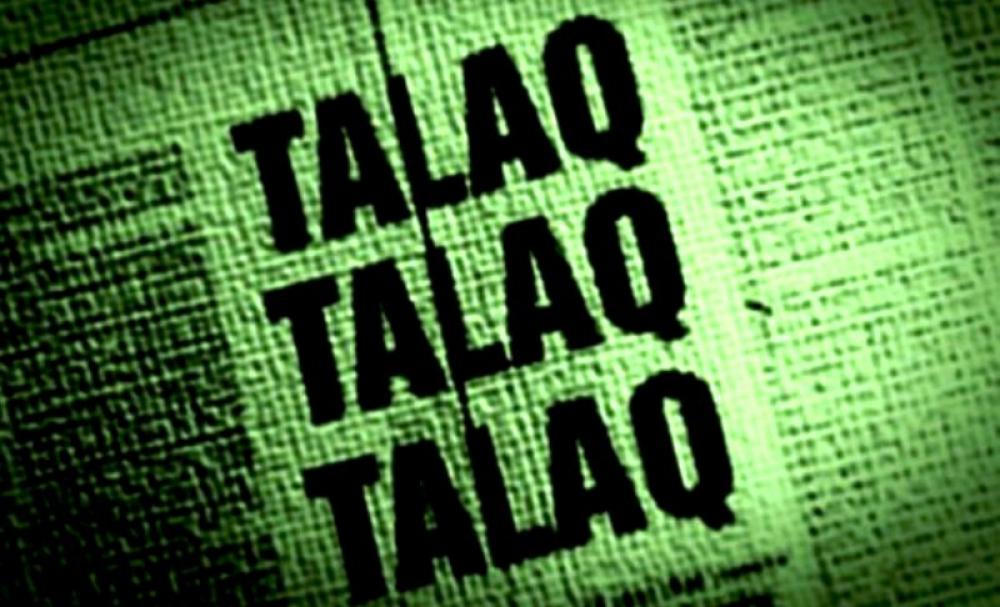 Putting years of speculation and malpractices aside, the Indian Supreme Court on Apr 22 passed a landmark ruling and declared Triple Talaq unconstitutional, ordering the country's government to form a law within six month's time.
The ruling was hailed as a move towards progress, towards bridging the gender gap and inequality that has plagued the Indian society for centuries.
Sadly such practices remains active even after the court verdict.
According to a Times of India report published on Sep 6, a woman faced the wrath of her neighbours after her inebriated husband pronounced talaq three times and gave her an oral divorce.
What makes the case bizarre is the moral policing that succeeded the event.
Neighbours slammed the woman who decided to stay put following the ordeal even after the man acknowledge it as a genuine mistake on his part and reconciled with his wife.
"They removed my bangles and my nose ring. Then they asked me to sit in 'iddat' but I refused,' said the lady, who added that ever her mother-in-law was supportive of her and understood her plight.
But the neighbours were relentless.
The incident has taken place in Juhapura neighbourhood of Ahmedabad in Gujarat.
According to the lady, her neighbours have boycotted the couple and have called her names.
"They do not talk to me; they do not even look at me now. I try not to be bothered by it but of course it hurts. The people who were friends till yesterday now refuse to even acknowledge my existence," she said.
In a separate incident in another part of the country, an aged man has directly discarded the law by handing over oral-divorce to his wife and marrying another woman in her presence.
Meno Bibi, a resident of Sultanganj under Kaliachak Police Station limits in West Bengal's Malda district, was allegedly attacked by her ex-husband and stepson as the 40-year-old woman refused to leave her husband's residence after she was divorced through instant triple talaq weeks ago.
The incident took place after the Supreme Court called instant triple talaq system unconstitutional.
According to the victim, she got married to Hasu Sheikh nearly 17 years ago and the middle-aged man gave triple talaq to Meno Bibi in August.

Speaking to Just Earth News, the battered lady said, "My husband gave me instant triple talaq around 18 days ago and then he got married to another woman, who already has an adult son. I was directed to leave my ex-husband's house with my children. But I didn't. My ex-husband and the son of his newly married wife, Afil Sheikh, had started threatening and torturing me. Last week they gave me deadline to leave their house and when I refused them again, the duo attacked me with a chopper and cut off my nose."
Upon enquiring, a local police official said, "We have received a complaint. We are investigating the matter."
According to the local media, primary accused in the case, Hasu Sheikh, is absconding while Meno Bibi's in-laws and stepson Afil Sheikh denied all allegations against them.
Keeping such cases in mind, the question that arises is: Who will bell the cat?
Historically, following any and every new rule takes time, but this might take more than usual as dissenters are directly being indulged by the All India Muslim Personal Law Board.
After much debate, the AIMPLB has welcomed the Triple Talaq verdict, but still maintains that the centre's submission in the apex court about all other forms of their marriages is an attack on the personal law.
On Sunday, following an executive committee meeting in Bhopal, AIMPLB member Kamal Faruqui told reporters, "The executive passed a resolution to form a committee that apart from advising method and process of undertaking large-scale community reforms as per the scriptures, shall also examine the judgment of 22 August to see the inconsistencies, if any, with Shariat."
He added, "The government has laid bare its intention in the form of the attorney general's submission in the honourable Supreme Court that all forms of dissolution of marriage without the intervention of the court should be declared unconstitutional."
"We record our displeasure and consider it as an attack on personal law of Muslims. This stand of the present government is contrary to the protection guaranteed by the Constitution of India," he said.
"We are making a categorical statement that the community cannot and shall not tolerate such attacks on the personal law of Muslim community," he added.
Such personal law is a farce and India will never be fully rid of such malpractices until and unless a fanatic organisation like the AIMPLB relents, feel experts.

(Writing by Sudipto Maity, additional inputs by Deepayan Sinha)