US: Shooting leaves one dead, three injured in Spokane school
Just Earth News | @justearthnews | 14 Sep 2017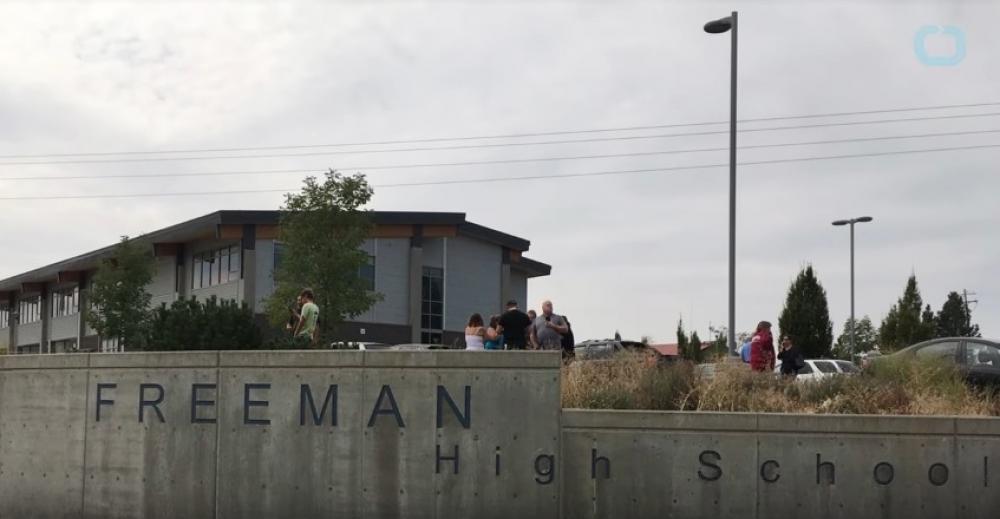 Washington, Sep 14 (JEN): A teenager was killed and another three were left reeling following a shooting incident at a school in Spokane, Washington, reports said.
The incident took place at Freeman High School on Wednesday morning.
The perpetrator has been identified as Caleb Sharpe, a sophomore student.
Witnesses said that he attacked the others with a a rifle and a handgun.
The scene, which was described as bloody, chaotic, unfolded outside a biology classroom.

Describing the carnage, a witness was quoted in the media as saying, "I was putting my backpack away and I heard a loud pop, and I turned around. He was walking around. He had his pistol. His face was completely passive. He shot someone in the head. I crouched down in the hall. I looked up and a girl screamed, 'Help me, help me, help me.' The hall was empty. She was shot in the back. I looked to my right, and there was a boy and he was shot in the head."
The deceased has been identified as Sam Strahan.
The ones who sustained injuries were all teenage girls and have been identified as Emma Nees, Jordyn Goldsmith and Gracie Jensen.
All three girls have been moved to the emergency room at Providence Sacred Heart Medical Center.
Meanwhile, the minute-long carnage had prompted the lock down of a dozen schools in neighbouring districts.
According to police, Sharpe has been sent to the county's juvenile detention center.

Image: Screengrab from YouTube