Malaysia: Blaze kills at least 25 people in Taman Datuk Keramat
Just Earth News | @justearthnews | 14 Sep 2017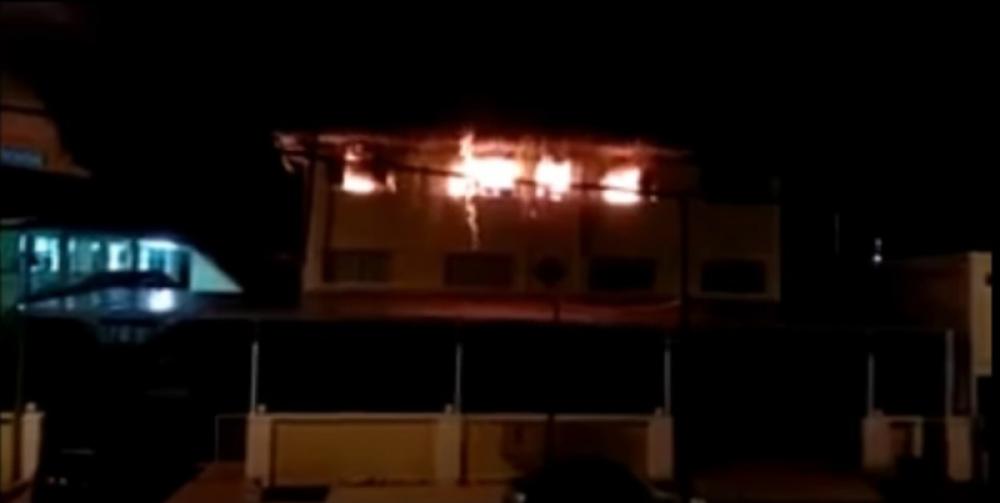 Kuala Lumpur, Sep 14 (JEN): At least 25 people, including 23 students, were killed in a fire accident in Malaysia's Taman Datuk Keramat on Thursday, reports said.
The incident also killed two wardens and took place in a religious school, local The Star Online reported.
Malaysian police said that they have recovered 25 charred bodies, adding that they were trapped in a room due to lack of exit points.
According to authorities, the fire started on the second floor, outside a room and spread later on.
City police chief Comm Datuk Amar Singh was quoted in the media as saying, "The fire is believed to have started right at the door of the room preventing any chance of escape."
Authorities have also not deemed the reason for the fatal accident, but have ruled out any chance of foul play, based on primary investigations.
Meanwhile, at least 12 people, including students, have been moved to a local hospital after they sustained injuries while trying to escape the blaze.

Image: screengrab from YouTube