Hafiz Saeed-led JuD enters political space, launches Milli Muslim League Party
Just Earth News | @justearthnews | 08 Aug 2017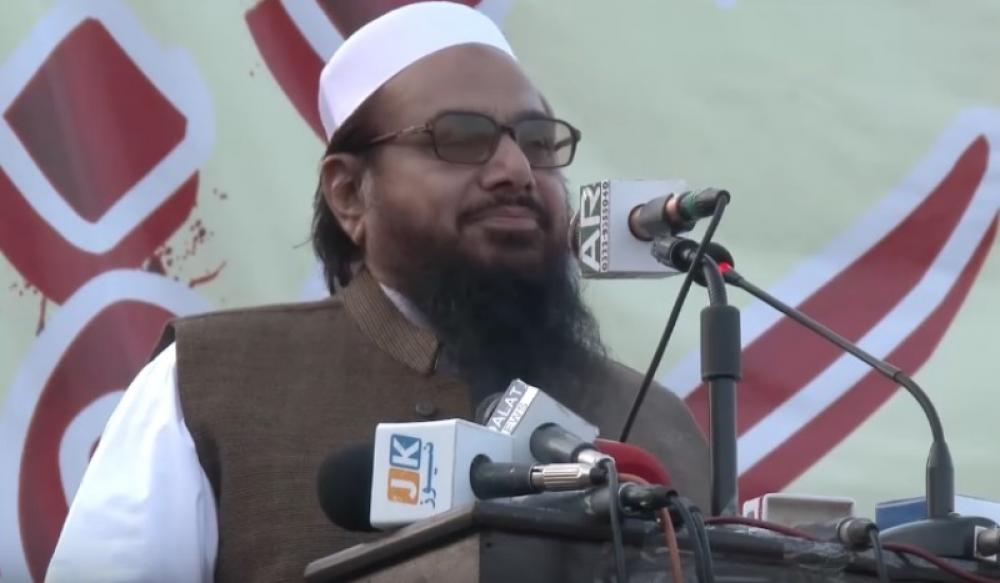 Islamabad, Aug 8 (JEN): The Jamat-ud-Dawa, considered a front for Lashkar-e-Taiba by the US and India, has launched a new political party, Milli Muslim League, in Pakistan on Monday, according to media reports.
Saifullah Khalid, long term associate of JuD has been appointed as the President of the party.
Hosting a press conference at the National Press Club, Khalid told reporters that the country's political system needs change.
Castigating the existing politicians, he said that they have deceived the public for years.
"A group of professional politicians have occupied the system, he said. "Those in power want to put this country on the path of liberalism and secularism...because their interests are linked with the West."
Khalid also questioned the house arrest of JuD founder Hafiz Saeed and hailed him as a hero.
"The whole nation acknowledges the sacrifice rendered by Hafiz Saeed, by not only highlighting the Kashmir cause but also extending welfare activities to all the needy and distressed people,' he said.
He asked, "Is there any case registered against him in Pakistan or has any court in the country convicted him?", adding, "Yet, he is under house arrest and that shows the weakness of our governments."
Khalid also urged supporters to stand up against India and the US and said that the two nation plotted against Pakistan.
He also spoke against nepotism and the prevalence of the same in Pakistani politics.
"We are against creation of dynasties in politics — and these leaders who want to bring in their sons or daughters after they relinquish power are vulnerable to external pressures," he said.
Asked about the party's ideology, he said, "We are in favour of Islamic emirate orcaliphate."
The MML flag and logo was also unveiled during the course of the conference.
Khalid also expressed his party's desire to contest in the 2018 general elections, which is largely dependent on the nod they are yet to receive from the Election Commission of Pakistan.
He also spoke about the importance of women in politics, stating that the Prophet was helped by them during his lifetime.
"Women have played an important role, even in wars during the life of the Prophet. We cannot ignore the responsibilities of women in society as they constitute around 50 per cent of the population," he said.

However, contrary to Khalid's beliefs, Saeed is the mastermind of the deadly 2008 Mumbai attacks.
He has delivered scathing hate speeches against India in the recent past, urging his supporters to launch 'jihad' agisnt the neighbouring nation.

Image: Screengrab from YouTube