Sri Lanka restricts social media to prevent escalation of Buddhist-Muslim clashes
Shanika Sriyananda | @justearthnews | 07 Mar 2018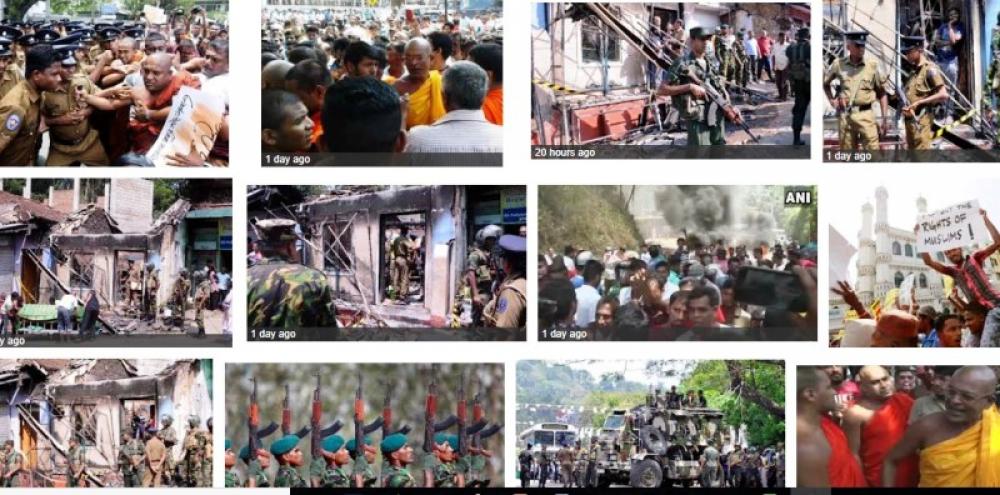 Colombo: Sri Lanka's telecom authority has taken immediate steps to lower the internet speed to interrupt social media to prevent transmitting fake news or rumors that arouse hate and violence in the country in the aftermath of the communal tension erupted in the Central parts of the country.
The government instructed the Telecommunications Regulatory Commission of Sri Lanka (TRCSL) to lower the speed or cause interruptions when accessing the internet following the request of the Defence to prevent transmitting fake news or rumors that instill a fear psychosis or a threat to communal harmony.
The TRC has especially instructed the internet service providers to restrain internet access (4G/3G) in the Kandy District, where the clashes between group of Sinhalese and Muslims took place, until further notice.
The Defence Ministry has sought the help of the TRC to identify the persons who are involved in spreading malicious and false information through social media networks.
Meanwhile, Telecommunications, Digital Infrastructure and Foreign Employment Minister Harin Fernando has confirmed access to certain social media websites and phone messaging applications are being restricted from today under extraordinary measures as a temporary response to limit the increasing spread of hate speech and violence.
"The last few days have seen technology created to bring people together, being used to pull people apart. Social media websites such as Facebook, Whatsapp and Viber - which were created to bring us closer to our friends and family and make communication free and convenient, have been used to destroy families, lives and private property," he has stated issuing a statement.
He requested the youth to put down their smartphones, let go of their hate and help make a new Sri Lanka that is good for everyone.
Just before the government restricted social media, the former Sri Lankan batsman and Captain Mahela Jayawardana has today strongly condemned the recent acts of violence in his tweeter message.
Requesting the government to bring everyone involved in the incidents before the law regardless of race, religion or ethnicity, he tweeted saying: "I grew up in a civil war which lasted 25 years and I don't want the next generation to go through that".
(Reporting by Shanika Sriyananda)