Environment/Science
Climate Change
Paris Accord: Greenpeace slams USA, says climate denier Trump surrenders leadership
Just Earth News | @justearthnews | 02 Jun 2017
New Delhi, Jun 2 (JEN): Donald Trump's irresponsible and short-sighted decision to pull the USA out of the Paris Agreement is a loss for the United States in many ways and an opportunity for India to provide global leadership on climate issue, said Greenpeace India on Friday.
The USA's decision is leading to a shift in global geopolitics with China and the EU already positioning themselves to take the lead in climate action, the group feels.
Many countries have already taken significant steps to scale down coal and rev up the renewables sector.
At the recently concluded G7 summit, US President Donald Trump was clearly isolated by the G6 led by the European nations, all of whom reiterated their deep commitment to the Paris Agreement.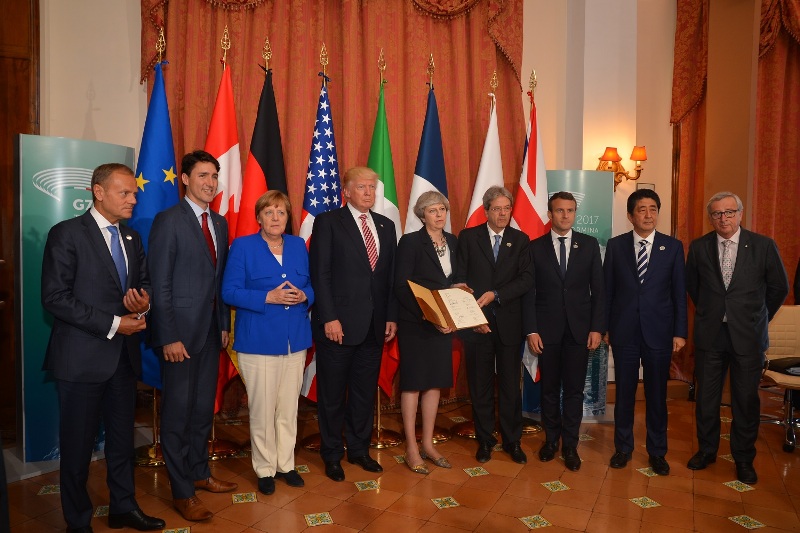 "Donald Trump is out of touch with reality. Apart from governments, an entire spectrum of actors including religious leaders, bankers, youth, ordinary citizens from across the world, scientists, investment groups and CEOs of some of the world's largest corporations have committed to strong and quick climate action. The vast majority of the world has already resolved and started to act on climate with the renewable energy industry growing exponentially. India and China, amongst the leading greenhouse gas emitters, have resolved and started to develop clean energy and a low carbon economy in a big way. This transition will continue with or without USA, which now has Syria and Nicaragua for company as the only three countries, who are currently not part of the Paris Agreement," said Dr. Ravi Chellam, Executive Director, Greenpeace India.
India, with its agrarian economy heavily dependent on the monsoon, is highly vulnerable to climate change.
"Indians are already suffering from severe weather events including droughts and floods. An ill-informed and irresponsible decision by the most powerful economy and the second largest emitter of greenhouse gases cannot be allowed to derail global progress on this issue. Climate action is a moral responsibility of all global leaders, especially of those countries that have historically exploited resources globally and contributed disproportionately to global warming," said Chellam.
India has shown tremendous growth in the renewable energy sector in the past one year with solar tariffs plummeting to Rs 2.44 per unit at the latest auction in Rajasthan, which is lower than the cost of electricity from most coal power plants.
"Climate action has tremendous win-win potential for all nations, including India - cheaper, cleaner energy for all, economic innovation and employment opportunities associated with the clean energy transition, reduced damage to natural ecosystems especially deforestation, reduced air and water pollution and a more stable climate. The planet needs the USA to do its fair share, but while we wait for sanity to be restored in the USA, other countries must accelerate their path to decarbonisation. At the very least, we owe it to our future generations ," Chellam added.
Trump Projection Image: twitter.com/MLPSTA
G7 Image: www.g7italy.it