Development
Governance/Geopolitics
Trump congratulates Zelenskiy on winning Ukrainian presidential election - Reports
Just Earth News | @justearthnews | 22 Apr 2019 Print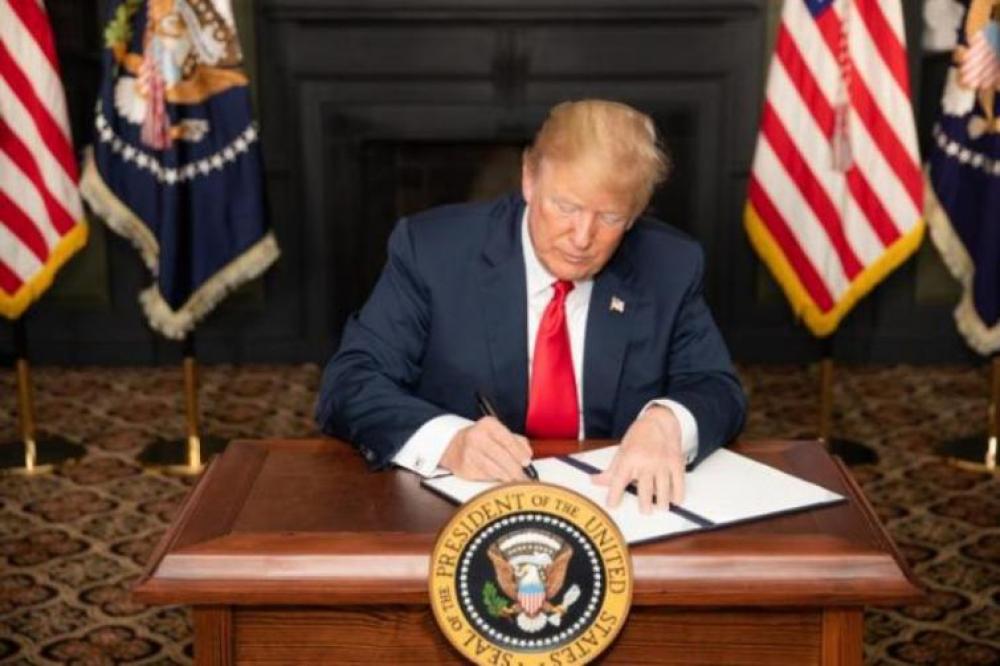 Donald Trump Facebook page
Moscow (Sputnik/UNI): US President Donald Trump on Monday congratulated Volodymyr Zelenskiy on winning the Ukrainian presidential race, Ukrainian media have reported.
Trump congratulated the leader of the Sunday's runoff by phone, the Ukrayinska Pravda online newspaper specified.

Meanwhile, the Canadian Foreign Ministry congratulated Ukraine on holding the runoff, expressing hope for further development of cooperation between Ukraine and Canada, a country where one of the biggest Ukrainian diasporas lives.

"Congratulations to the people of #Ukraine on holding the second round of presidential elections. Canada is proud to support #democracy in #Ukraine and looks forward to continuing to strengthen our close relationship," the ministry wrote on Twitter.

Georgian Prime Minister Mamuka Bakhtadze voiced the belief that Ukrainians had made a "peaceful" and "democratic" decision by supporting Zelenskiy.

"Congratulations to the newly elected President Volodymyr Zelensky! Georgia stands with Ukraine in its peaceful and democratic decision!" Bakhtadze posted on Twitter.

The runoff between Zelenskiy and incumbent Ukrainian President Petro Poroshenko was held on Sunday. The country's Central Election Commission said earlier on Monday, after 40.88 percent of ballots had been counted, that Zelenskiy was leading with 73.2 percent of the vote, while Poroshenko had gained 24.46 percent.