Development
Governance/Geopolitics
Donald Trump-Kim Jong-Un meeting will take place only if North Korea fulfills promises: White House
Just Earth News | @justearthnews | 13 Mar 2018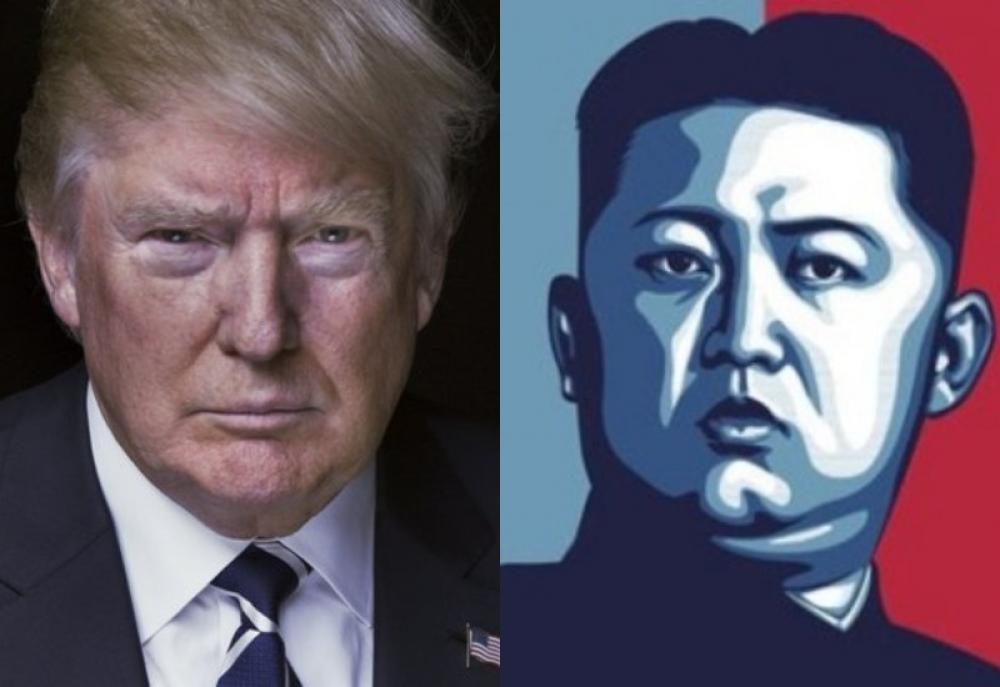 Washington: The White House has once again cleared its stand that US President Donald Trump will meet North Korean leader Kim Jong-un only if Pyongyang sticks to the promises it made specifically with regard to the nuclear and missile tests.
A South Korean delegation, led by its national security advisor, last week informed the US that the North Korean leader has invited Trump for a meeting.
After months of exchanging barbs, many were left surprised when Trump accepted the invitation.
The White House said it still believes that the meeting will take place.
"Look, we fully expect that it [the meeting] will [take place]. The offer was made and we've accepted. North Korea made several promises and if — we hope that they would stick to those promises and, if so, the meeting will go on as planned," White House Press Secretary Sarah Sanders said during a daily press briefing.
Speaking on the preparations for the meeting, she said: "We're continuing to prepare on a number of levels. Most of that is an inter-administration, interagency process and I'm not going to get ahead of any of the details of the where, the when, or any of that here today."
She said the 'maximum' pressure campaign against North Korea has worked.
"Look, we know that the maximum pressure campaign is working. We know that they have responded due to that, and they have pushed this message through the South Koreans to us. We have accepted their invitation on the three promises that they made, and we're going to move forward in this process," she said.
Donald Trump on Sunday said he has been appreciated by China and Japan for agreeing to sit for a meeting with North Korea leader Kim Jong- Un in the upcoming days.
Trump said he spoke over the issue with Chinese President Xi Jinping and Japanese PM Shinzo Abe.
"Chinese President XI JINPING and I spoke at length about the meeting with KIM JONG UN of North Korea. President XI told me he appreciates that the U.S. is working to solve the problem diplomatically rather than going with the ominous alternative. China continues to be helpful!," Trump tweeted.
Speaking on his interaction with Shinzo Abe, Trump said: " Spoke to Prime Minister Abe of Japan, who is very enthusiastic about talks with North Korea. Also discussing opening up Japan to much better trade with the U.S. Currently have a massive $100 Billion Trade Deficit. Not fair or sustainable. It will all work out!"
Trump also expressed his hope that North Korea will keep the promise of not conducting a missile test in the interim period.
"North Korea has not conducted a Missile Test since November 28, 2017 and has promised not to do so through our meetings. I believe they will honor that commitment!," Trump earlier tweeted.
Trump last week himself tweeted to inform that the time and place for the meeting will be determined.
"The deal with North Korea is very much in the making and will be, if completed, a very good one for the World. Time and place to be determined," Trump tweeted.
2017 witnessed US President Donald Trump slamming North Korean leader Kim Jong-un as the Asian nation continued to conduct several of its missile tests, teasing world peace and tranquillity and often threatening to trigger a war.
Situation became far tensed when North Korea tested an inter-continental ballistic missile (ICBM) that the nation said was capable of striking US mainland.
The United Nations Security Council imposed strong new sanctions against the Asian nation after its Nov 29 launch of a nuclear-capable weapon.
Image: Wallpaper