Hollywood actress Uma Thurman breaks silence on Harvey Weinstein episode
Just Earth News | @justearthnews | 04 Feb 2018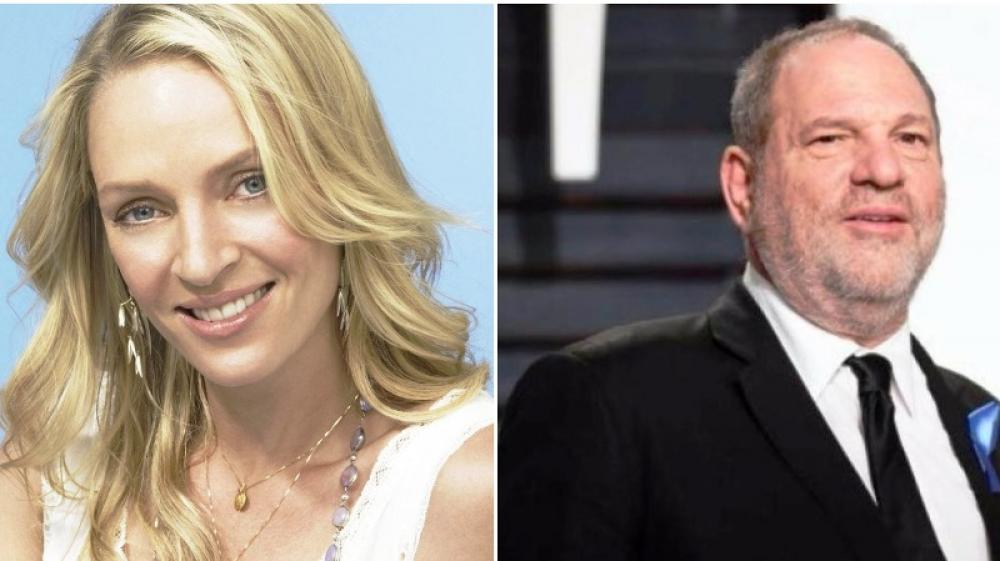 Los Angeles: Hollywood actress Uma Thurman has finally broken her silence and said American film producer Harvey Weinstein had attacked her in a hotel room in 1994.
In an interview to The New York Times, the actress revealed how two incidents in London took disturbing turn following the release of 1994's Oscar-winning Pulp Fiction.
As per The New York Times report, the first "attack," she says, came not long after in Weinstein's suite at the Savoy Hotel in London.
Uma said the producer tried to do all kinds of 'unpleasant things'.
"It was such a bat to the head. He pushed me down. He tried to shove himself on me. He tried to expose himself. He did all kinds of unpleasant things. But he didn't actually put his back into it and force me. You're like an animal wriggling away, like a lizard. I was doing anything I could to get the train back on the track. My track. Not his track," she told the newspaper.
The actress revealed that after the first incident she had taken a friend with her to confront Weinstein.
However, his assistants pressured her to meet the Hollywood producer alone in his room.
Thurman says, she warned Weinstein, "If you do what you did to me to other people you will lose your career, your reputation and your family, I promise you."
The news report said through a spokesperson, Weinstein denied ever threatening her prospects and said that he thought she was "a brilliant actress."
A spokeswoman for Harvey Weinstein has issued a statement.
"Mr. Weinstein acknowledges making a pass at Ms. Thurman in England after misreading her signals in Paris," the statement said as published by The New York Times. "He immediately apologized."
The Weinstein row is one of the nastiest incidents to have come out from the multi-billion dollar industry.
A string of Hollywood A-listers, including Gwyneth Paltrow, Agelina Jolie and others have shared their stories of how Weinstein at various junctures in their lifetime had harassed them sexually.
Even though Weinstein had played down all accusations as 'patently false', most industry insider have claimed that his notorious behaviour was an 'open secret'.