Stars slam Weinstein, cozy pictures with the latter exposes Hollywood double standards
Just Earth News | @justearthnews | 10 Jan 2018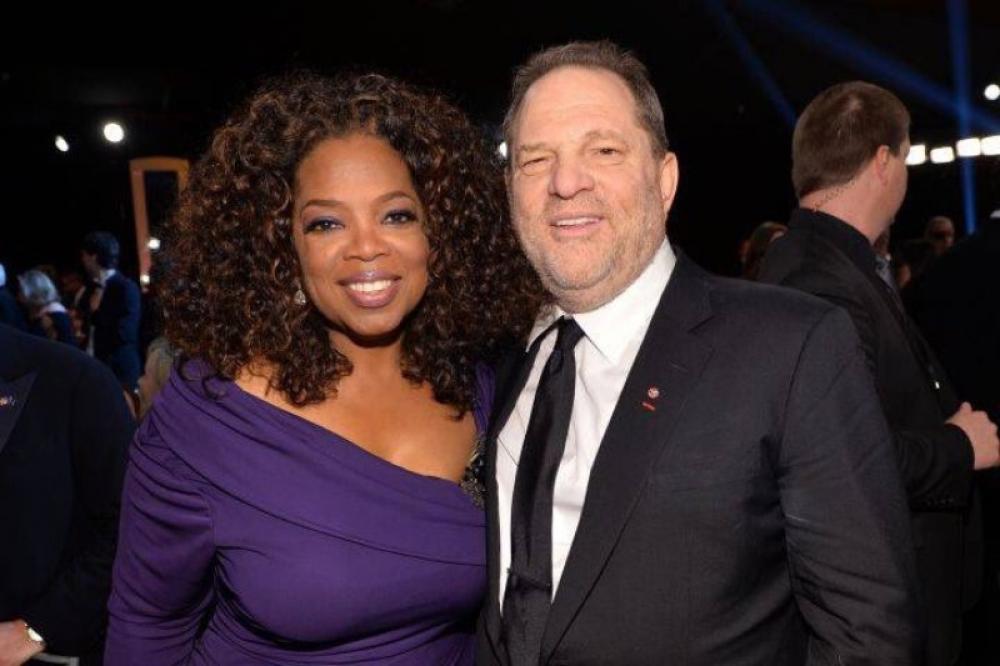 Hollywood, Jan 10 (JEN): For the past few months, Hollywood has been abuzz with Harvey Weinstein and other sexual predators. Actors, both male and female, have come out in large numbers with their plights. While some claimed that it was an indecent proposal, others have complained about physical abuse.
Weinstein wasn't the only one, there were others too, including, two of Hollywood's prominent actors, Dustin Hoffman and Kevin Spacey.
However, the burly producer received the most sticks. A slew of A-Listers have accused Weinstein of inappropriate behaviour during his stint as a top-notch producer.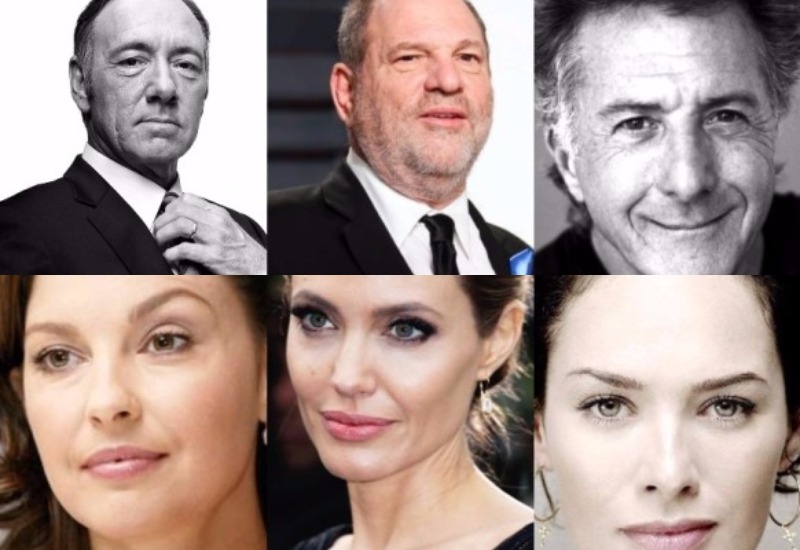 Hours of debate later, it culminated into a massive protests at the 75th Golden Globes Awards, as stars attended the annual event in black costumes.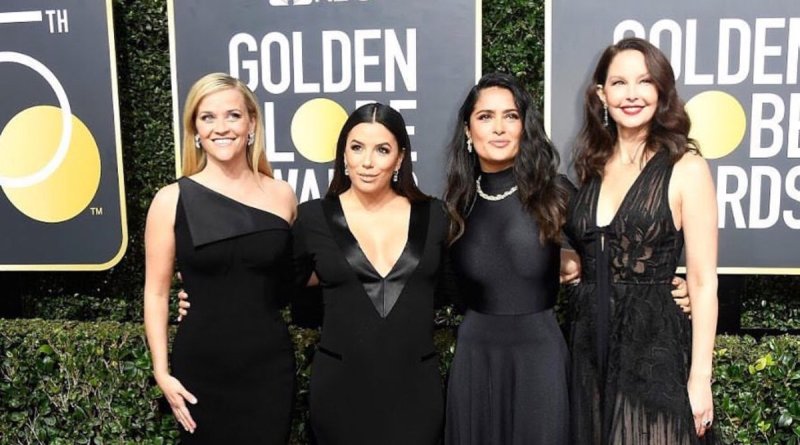 Renowned Talk Show host and philanthropist Oprah Winfrey, who received the Cecil B. DeMille Award for lifetime achievement, based her acceptance speech on the #MeToo campaign.
"...When that new day finally dawns, it will be because of a lot of magnificent women, many of whom are right here in this room tonight, and some pretty phenomenal men," Winfrey said.

#MeToo, a popular online campaign, was initiated by American actress Alyssa Milano, who, on October 15, wrote a post on Twitter and asked her followers to retweet it with a reply 'me too' if they were sexually harassed or assaulted.
Milano's tweet received overwhelming support as several social media users shared their stories using the hashtag 'me too', thus making it popular.
The Golden Globes had everyone united against a common enemy and everyone was happy as they shared images from the event. It also received a lot of press coverage and positivity. All was well, until it wasn't.
Hours after all the #MeToo and #Time'sUp post came Oprah Winfrey's pictures with Harvey Weinstein...starting a fresh new debate.
Angry social media users have asked if Oprah, who shared a great rapport with Weinstein, knew about his evil ways? Some users have gone a step ahead and claimed that the talk show host purposely kept her mouth shut.
In hindsight, Oprah's knowledge about the certain issue may be debated, but what is for certain is the double standards Hollywood keep.
Here is a man they worshipped even a year ago, who all of a sudden is tagged 'pig monster'.
Even if one tries to justify saying they were not aware of Weinstein actions, some ask how will Hollywood justify its praise for Woody Allen and Roman Polanski.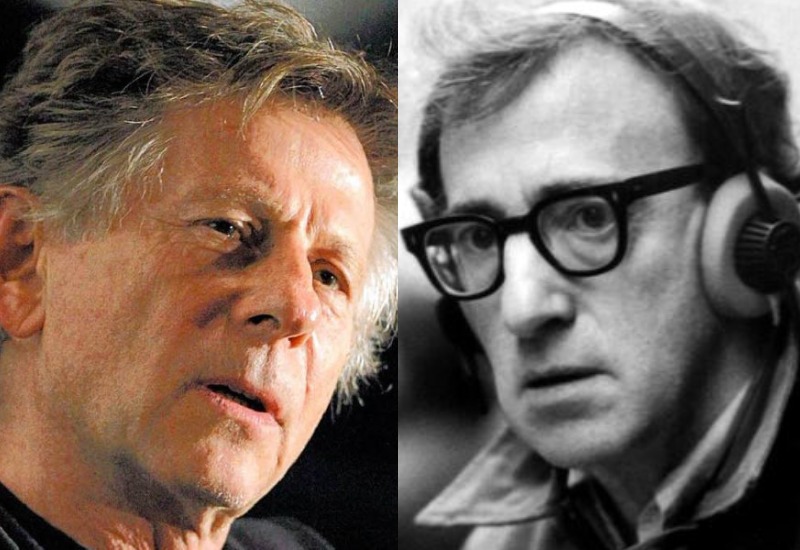 While Polanski was convicted for drugging and sexually assaulting a 13 year old in 1977 and then after a 42 day sentence fled from the US criminal justice system to Paris, Allen stands accused of sexually abusing his adopted daughter, Dylan Farrow, when she was seven.
Yet, for some unknown reason, Hollywood's darling Meryl Streep led the standing ovation for Polanski at the 2003 Oscars. Actor Kate Winslet is another of Allen and Polanski's fangirls.
"Woody Allen is an incredible director, so is Roman Polanski, I had an extraordinary working experience with both of those men and that's the truth," Winslet once said.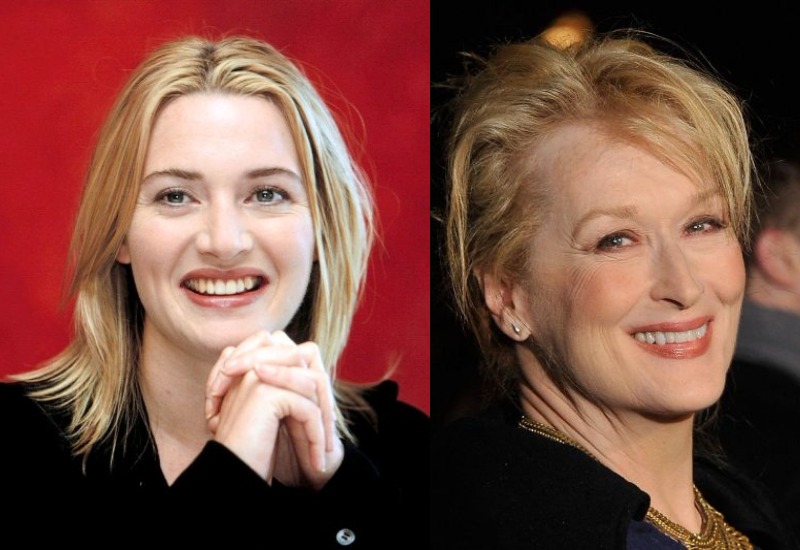 Maybe, it is for this reason that Actor Rose McGowan called out Streep in one of her now deleted tweet last month.
"Actresses, like Meryl Streep, who happily worked for The Pig Monster, are wearing black @GoldenGlobes in a silent protest. YOUR SILENCE is THE problem. You'll accept a fake award breathlessly & affect no real change. I despise your hypocrisy. Maybe you should all wear Marchesa," the tweet read.
A month later, nothing has changed, she is still angry about the blackdress saga, which she termed as 'Hollywood Fakery'.
After Actor Asia Argento tweeted at McGowan, thanking her for giving her the courage to speak out, the latter replied, "And not one of those fancy people wearing black to honor our rapes would have lifted a finger had it not been so. I have no time for Hollywood fakery, but you I love, .@AsiaArgento #RoseArmy."