Sea of black in Golden Globes Awards ceremony to mark protest against sexual harassment
Just Earth News | @justearthnews | 08 Jan 2018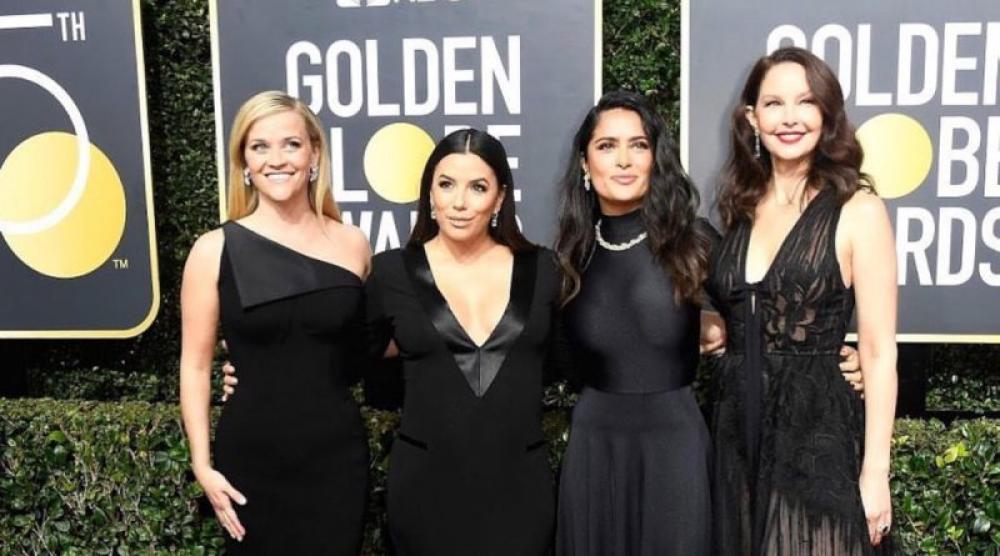 Beverly Hills, Jan 8 (JEN): After the #MeToo campaign in the aftermath of the Harvey Weinstein exposition, the Hollywood stars have turned to the 75th Golden Globes Awards Ceremony in a uniform colour of black to mark a protest against the sexual harassment against women both inside and outside the entertainment industry.
The red carpet of the event soon turned into a sea of black when women actors flaunted themselves in black attires.
Men actors too were dressed in black, sharing solidarity with the victims of the sexual harassment.
The protest has once again reminded the #MeToo campaign which was launched on social media in the wake of the reports of sexual harassment of actresses by powerful Hollywood producer Harvey Weinstein.
American actress Alyssa Milano, on October 15, wrote a post on Twitter and asked her followers to retweet it with a reply 'me too' if they were sexually harassed or assaulted , to imply the "magnitude of the problem".
The urge to retweet by Milano hds sparked the hashtag as several women started to write on social networking sites #MeToo and some of them even shared their own experiences.
The 75th edition of Golden Globes Award was held on Sunday where Weinstein was a big topic of discussion.
Seth Meyers, who was hosting the show for the first time, addressed Weinstein 'as the elephant not in the room'.
"Don't worry, he'll be back in 20 years when he's the first person booed during the 'In Memoriam' segment," Meyers said.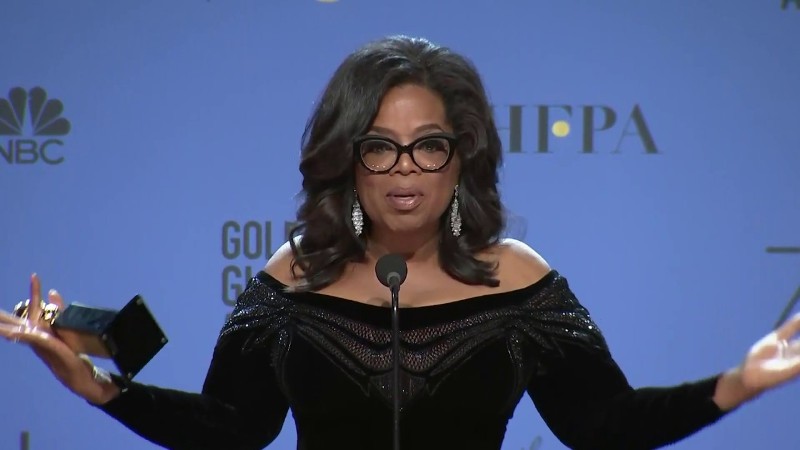 Talk Show host and philanthropist Oprah Winfrey, who received the Cecil B. DeMille Award for lifetime achievement, based her acceptance speech on the #MeToo campaign.
"...When that new day finally dawns, it will be because of a lot of magnificent women, many of whom are right here in this room tonight, and some pretty phenomenal men," Winfrey said.
Actor Ashley Judd even tweeted some of the event's pictures saying: " Some of my favorite pictures from tonight! #GoldenGlobes #WhyWeWearBlack #TimesUp."
Hollywood movie 'Three Billboards Outside Ebbing, Missouri' won four Globes, one each in best movie under the drama category, best performance by an actress in drama, best supporting actor and best screenplay.
While Frances McDormand and Gary Oldman took home the Globes for the best actress and actor in drama, for Three Billboards Outside Ebbing, Missouri and Darkest Hour respectively, actress Saoirse Ronan and actor James Franco was adjudged the best in the musical or comedy equivalent.
Ronan and Franco won it for their performances in Lady Bird and The Disaster Artist respectively.
The best director trophy was presented to Guillermo del Toro for his movie Shape of Water.

Images: instagram.com/ashley_judd, instagram.com/catherinezetajones, twitter.com/EvaLongoria