The great Hollywood meltdown
Just Earth News | @maightyman | 06 Nov 2017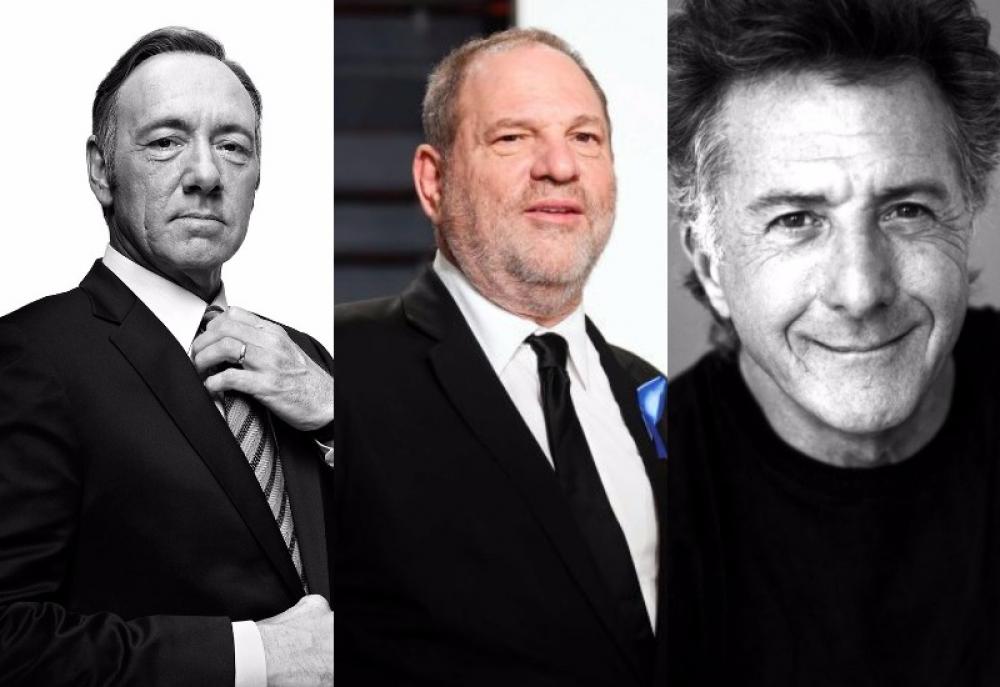 For past past couple of weeks the internet entertainment space has been abuzz with a handful of things. One among these was sexual harassment, the other of course was Halloween Costume.
On any other year, dressing up as elves and goblins and trolls and witches may have scared the living wits out of people, mostly the young ones, but this year, to scare the older ones, one could easily dress up as a successful Hollywood producer or even better, two time Oscar winning actors.
It seems everything was running smoothly in Hollywood, only it wasn't. For years, many have speculated the big bad things that go on inside, now, after a series of allegations have been proved, one cannot just laugh it off as a case of 'sour grapes'.
For years Harvey Weinstein 'captured' Hollywood's attention. He is the man who co-founded Miramax and later co-founded The Weinstein Company with his brother Bob. While few can doubt Weinstein's credibility as a successful producer, the same cannot be said about his managerial style.
The first story about Weinstein's alleged sexual aggression broke last month. Not even actor Ashley Judd, who reported the first incident, could have predicted what was to follow.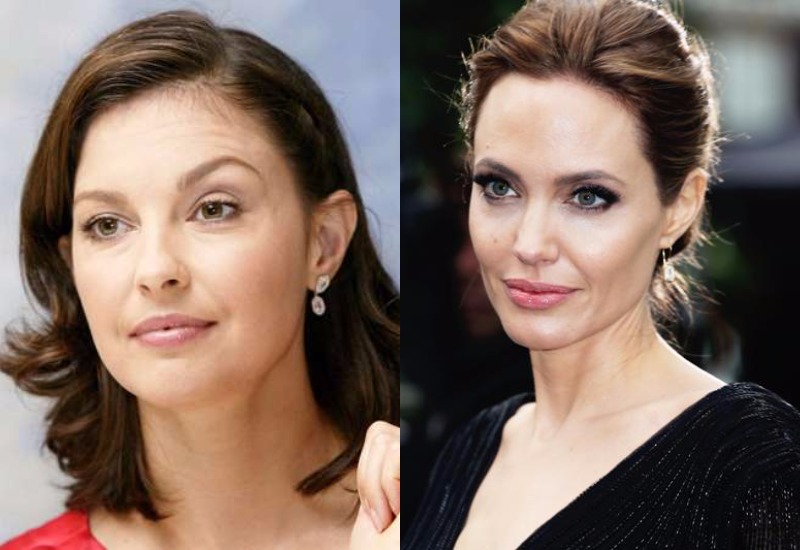 Ever since her story was made public, over a dozen harassment stories have surfaced. Some of these have been reported by Hollywood A-Listers, including the likes of Angelina Jolie and Lena Headey.
The Game of Thrones star said on Twitter that she felt powerless in front of Weinstein.
And while Headey was just lucky to survive any further embarrassment, some actors have accused the producer of raping them...on more than one occasions.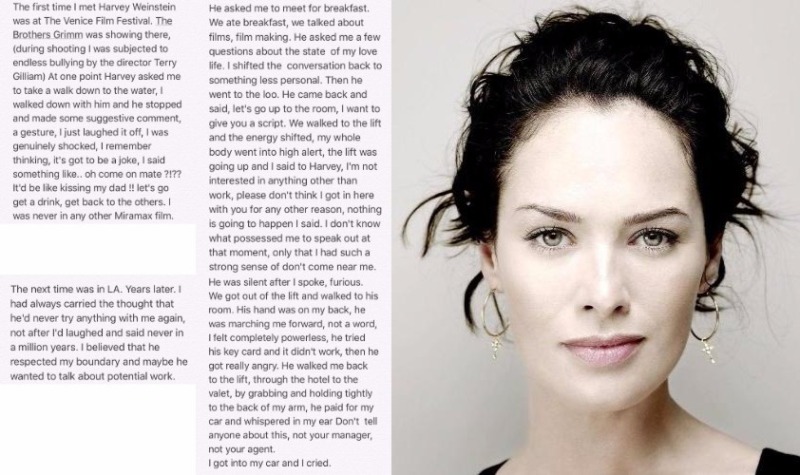 Harvey Weinstein may not be the only predator in Hollywood though, as the ever hungry media have found out and dug two other graves.
Kevin Spacey and Dustin Hoffman may not be your usual suspects, but...as it turns out, they too.
"A hard boiled egg and a soft boiled clitoris" is how Hoffman responded when asked what he would have for breakfast by a teenager girl who was interning with a production company associated with one of Hoffman's work.
Recalling the horror in her piece for Hollywood Reporter, Anna Graham Hunter writes, "I loved the attention. Until I didn't."

Hunter was involved in Hoffman's 1985 TV film 'Death of a Salesman' and worked as a production assistant on the set.
"He was openly flirtatious, he grabbed my ass, he talked about sex to me and in front of me. One morning I went to his dressing room to take his breakfast order; he looked at me and grinned, taking his time. Then he said, "I'll have a hard-boiled egg … and a soft-boiled clitoris." His entourage burst out laughing. I left, speechless. Then I went to the bathroom and cried," she wrote.
Hoffman has also been accused by a second lady, Wendy Riss Gatsiounis, of approaching her and asking if she has ever had even been intimate with a man over 40.
Gatsiounis was 20 at that time and told Variety that Hoffman sexually propositioned her during a meeting about a play she had written, which he had expressed interest in.
"I go in, and this time it's, like, Dustin Hoffman's really different. He says, 'Before you start, let me ask you one question, Wendy — have you ever been intimate with a man over 40?'
"I'll never forget — he moves back, he opens his arms, and he says, 'It would be a whole new body to explore'.
"I'm trying to go back to my pitch, and I'm trying to talk about my play. Then Dustin Hoffman gets up and he says he has to do some clothing shopping at a nearby hotel, and did I want to come along? He's like, 'Come on, come to this nearby hotel'," she added.
The LGBTQ community is generally very excited when someone comes out and if it's a celebrity, all the more better. Kevin Spacey's coming out could have been the cherry on the cake, but, as it turned out, Spacey is enduring criticism from the lesbian gay bi-sexual transgender community.
A week ago, actor Anthony Rapp narrated an incident that took place almost 30 years ago involving himself and the Academy Award winning actor.
Rapp, then just 14 years old was allegedly exposed to sexual behaviour by Spacey.
The former also accused the latter of trying to seduce him.
Spacey however issued a formal apology on Twitter and called it 'drunken behaviour'.
"I owe him the sincerest apology for what would have been deeply inappropriate drunken behaviour," Spacey's statement read.
It is then that he chose to reveal himself as a Gay man as in an ensuing paragraph the thespian wrote, "This story has encouraged me to address other things about my life... I have loved and had romantic encounters with men throughout my life, and I choose to now live as a gay man."
Instead of appreciating his stance, the LGBTQ community said that it has been offended by Spacey's actions.
"He doesn't get a pass just because he's gay," said Josh Rivers, the newly-appointed editor of Gay Times.
"Alleged predatory behaviour is bad behaviour regardless of your sexuality," Rivers added. "Kevin Spacey has chosen the incorrect moment to assert his sexuality, particularly in this situation where he's being accused of something quite egregious."
Linda Riley, publisher of Diva magazine and co-founder of the British LGBT Awards, said, "There's been so many times he could've come out in the past and he hasn't. That's his choice but he should've used this time to own the apology, and so to make it about himself instead was disgusting, basically."

If that wasn't enough, a second allegation dashed all hopes, including that of a third Academy Award.
Ah! the vagaries of life and stardom...what goes up (must) come down.
(Writing by Sudipto Maity)